Sanya opens English training class for Party and govt. workers
Aiming to improve the English level of workers within Sanya's Party, government, enterprises and institutions, a Practical English Training Class was launched on August 14th. The push to improve the English level in Sanya is part of the city's effort to develop into an international seaside boutique tourist resort and a demonstration area for holistic tourism.
The training class is co-hosted by the Sanya Municipal Organization Department, the Sanya Human Resources and Social Security Bureau, the Sanya Tourism Development Commission, and organized by the Sanya Tourism Association.
Presided over by the vice mayor of Sanya, Dai Yuming, the training class launch ceremony was held in the lecture hall of the Party School of the CPC Sanya Municipal Committee. During the ceremony, Fu Junli, Member of the CPC Sanya Standing Committee and Head of the Sanya Municipal Organization Department, delivered a speech in which she said that all trainees should fully understand the importance of English as part of the development of Sanya as a holistic tourism demonstration area and as part of the internationalization of the city. She encouraged attendees to have a positive attitude about participating in classes to improve their English level, so as to better service international tourists and help shape the reputation of a "Friendly Sanya" on the international stage.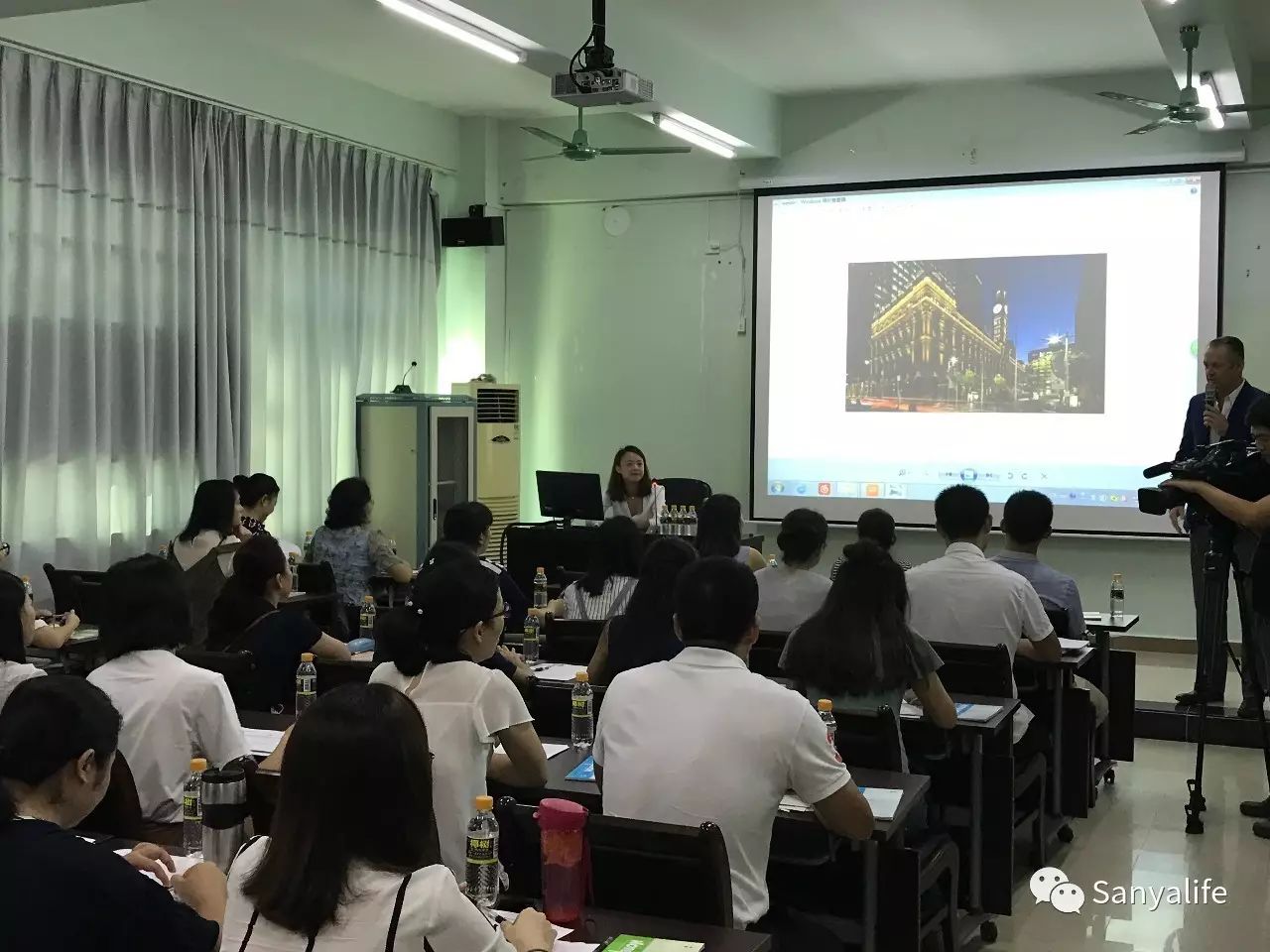 The training class consists of five sessions, which will be held from August 14th to 16th, September 6th to 8th, October 10th to 12th, November 6th to 8th, and December 6th to 8th. The trainers include university professors, foreign teachers, and foreign executives. The contents include 100 sentences of practical English, international perspectives and thought-sharing sessions by foreign executives, classes on Western culture, and daily English practice led by foreign teachers.
SOURCE: Sanyalife
歡迎轉載,轉載請註明出處
The contents of this article are copyrighted! If reproduced, please indicate the source.