'Sanya Celebration' tourism promo held in Almaty, Kazakhstan
The 2017 Sanya Celebration (the "Celebration"), an international tourism promotional event themed "A Romantic Invitation to Beautiful Sanya", organized by the Municipal People's Government of Sanya, was held in Almaty, Kazakhstan's largest city, on August 7th, 2017.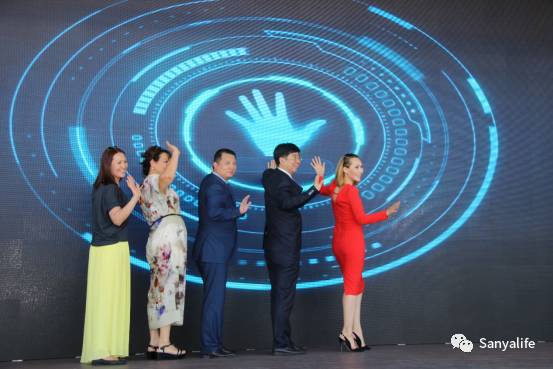 The Celebration featured a roadshow event where Sanya's unique charm as the sole tropical coastal tourist destination in China and as a home to several of China's distinctive minorities were highlighted. The event included a presentation on Sanya's strong portfolio of tourism products and high quality services in line with global standards, demonstrating the city's position as an open, international tourism destination and highlighting the safety of its travel and vacation environment. With the hosting of the Celebration in Central Asia, Sanya extends an invitation to travelers from the region to visit China's sole seaside vacation destination with international-grade facilities. The all-day roadshow, with several VIP guests from Almaty in attendance, has drawn the attention of and received rave reviews from the Almaty Department of Tourism, tourism professionals and locals.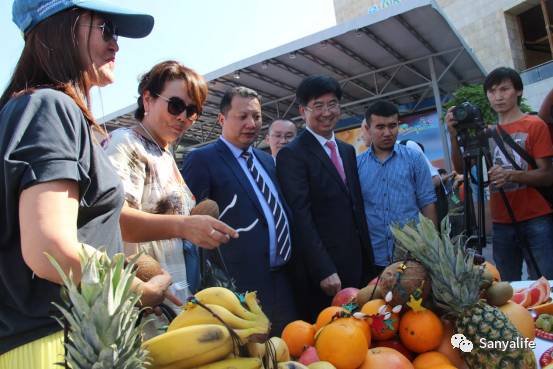 Kazakhstan is one of the main sources of visitors to Sanya. During the first half of the year, Sanya attracted 15,000 visitors from Kazakhstan, five times that of the same period in 2016. To consolidate and expand Sanya's inbound tourism market, an official governmental delegation led by Sanya mayor Wu Yanjun arrived in Kazakhstan to promote travel to the seaside city and highlight the city's unique natural and rich tourism resources.
The mayor, who sent invitations to participating guests and media representatives in advance of the event, said, "As a strong advocate of China's One Belt, One Road initiative, Sanya has distinct geographical advantages, rich cultural resources and an ever-changing skyline as a result of ongoing construction and urbanization. The city's role as China's sole international-grade tropical seaside vacation destination has led it to attract tens of millions of travelers from around the world annually, with large numbers of the visitors originating from Kazakhstan. Currently, Sanya is exploring opportunities to further expand its portfolio of tourism products and improve its tourism landscape, while working to strengthen environmental protection as well as to enhance its urban infrastructure and the quality of its services. The aim is to transform the city into a top travel destination that offers all the amenities found in the world's well-travelled tropical paradises. Looking forward, Sanya plans to further improve its tourism facilities and services for travelers from all over the world, including for those from Kazakhstan."
The tourism promotional event, designed especially for international travel industry executives, was held in the afternoon and was attended by hundreds of executives from across the sector.
During the event, Sanya Tourism Development Commission director Fan Mu gave an illustrated presentation on the history and culture of Sanya, even spending a few minutes detailing the legends and stories behind the beautiful scenery that has made the city such a draw, with a focus on the promotion of Sanya as a tropical destination as well as a one with high-quality tourism resources and services for overseas travelers. He said, "Earlier this year, Sanya was the only locale in China to be named as one of 52 Places to Go 2017 by The New York Times. Located at 18° N latitude, Sanya has over 300 days of sunlight per year and an average temperature of 25°C (77°F). With these unique resources, the travel industry has become a pillar of local economic development. The city now has completed its ecological restoration and urban renovation. With improved urban facilities, newly-completed highways and roads, a special police contingent whose sole function is to assist and assure the safety of travelers as well as a telephone hotline for handling visitors' questions and issues already in operation, Sanya's enhanced environment for international travelers and vacationers will fully address their needs." Finally, Mr. Fan, on behalf of all tourism professionals in Sanya, sent an invitation to participating guests for further tourism cooperation and cultural exchanges.
The promotional event received positive feedback from attendees. Rysty Karabayeva, President of the Kazakhstan Eurasian Tourism Association, added, "As an emerging tropical coastal destination with international-grade facilities, Sanya is boosting the development of local tourism by expanding into international markets, including launching new international air and ocean cruise routes, as well as a visa-free policy for the convenience of tourists from across the globe. We are impressed with their efforts and will continue to help in bringing more travelers from Kazakhstan to Sanya."
Travelers from 26 countries now enjoy visa-free access to Sanya. In addition, 21 international and regional routes, including the Sanya-Almaty service, operate 58 flights weekly. The flights, which have helped form 4-hour, 8-hour, and 12-hour tourism circles that are connecting Sanya to more countries and regions, are a major factor in transforming the city into a prosperous international tourism destination.
The Celebration went smoothly with positive and supportive feedback from participants throughout the day. The booths, which displayed samplings of local foods and products as well as information on accommodations, travel, sightseeing, shopping and entertainment, were flooded with visitors, many of whom were keenly interested in the Li-nationality brocades and the traditional Chinese medical physiotherapy. The interest among the many visitors was further enhanced by the fact that many of the presentations deployed the latest virtual reality and interactive entertainment technologies to get the message across. Interest was so high that many of the booths quickly ran out of promotional flyers and brochures, despite the large print runs in anticipation of a substantial number of attendees. Estimations of the results of the events indicate that nearly 1,000 inquiries were made about the promotions.
Ayjan, an Almaty resident, said," I had always hoped to have a chance to visit Sanya and now I have gained more information about its customs, culture and people. I look forward to spending my holiday in this beautiful place someday."
The Celebration had previously been held in Bangkok, Thailand, Kuala Lumpur, Malaysia and Jakarta, Indonesia and now in Almaty. The Sanya government said that future stops for the roadshow include Russia, the UK and Germany, as well other countries and regions that are the main sources of visitors to Sanya. At each stop they plan to host promotional events with the aim of enhancing the awareness and heightening the reputation of Sanya in international tourism markets.
Related articles:
Penang delegation pays return visit after 'Sanya Celebration'
'Sanya Celebration' tourism promo campaign held in Kuala Lumpur
SOURCE: Sanyalife
歡迎轉載,轉載請註明出處
The contents of this article are copyrighted! If reproduced, please indicate the source.