Film and television bases in Chongqing! Let's enjoy time travel!
Chongqing is a city with rich historical and cultural background. You can enjoy yourself in each film and television bases and connect to various stories.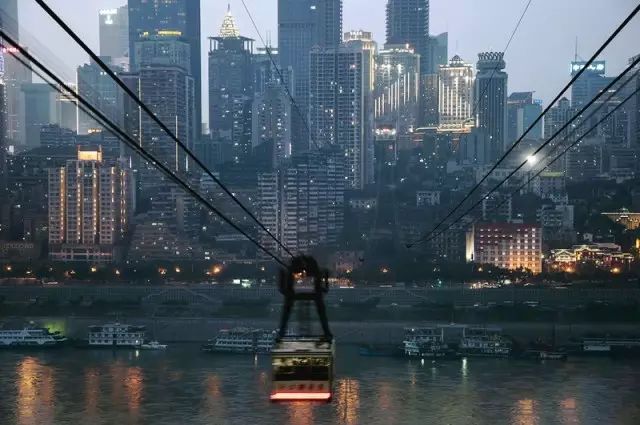 1
Baixiang Street Film and Television Base, located in Baixiang Street, Yuzhong District
白象街影視基地 渝中區白象街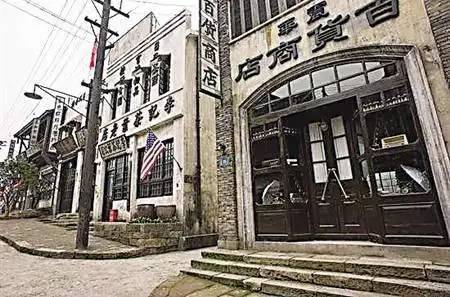 Baixiang Street, an old street of Chongqing, is located between Wanglongmen and Taipingmen, and has rich cultural background of the city. Someone even thinks that Baixiang Street, a proud place for Chongqing people, to Chongqing is what Wall Street is to New York.
The first wired telegraph office in Chongqing was built here in 1886. After Chongqing opened ports, foreign firms from England, the United States, Japan and other countries were set up here in 1891, which became famous.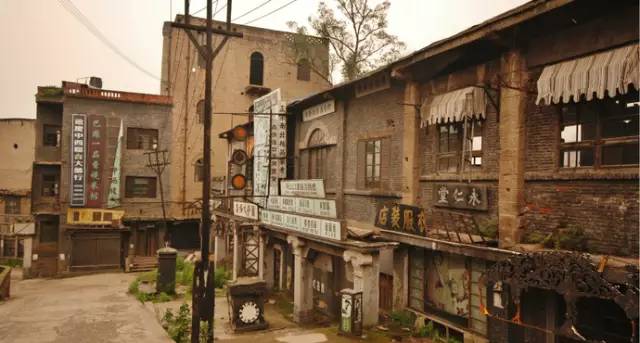 Traffic information: take No. 871 bus from Jiaochangkou to Daomenkou, and then walk about 380m.
交通信息:在較場口乘坐871路到道門口站下車步行380米左右到達
2
Liangjiang International Film City, located in Longxing Ancient Town, Yubei District
兩江影視城 渝北區龍興鎮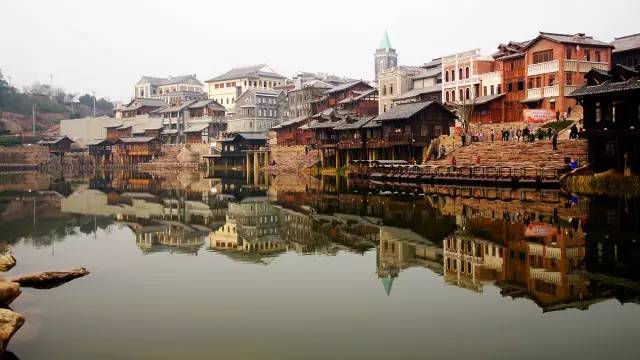 Chongqing Liangjiang International Film City is located in Longxing industrial park. It shows famous architectures of Chongqing and landscapes of the period of Republic of China. There are over 230 buildings of old Chongqing showing local customs a century old, such as Xinhua Daily, Cathay Theatre, Guofu Building, the Soviet Embassy, Hengdali Clocks and Watches and so on.
There are three characteristics of Chongqing Liangjiang International Film City. The shooting theme was based on the history of the republic of China with Bashu characteristics. Secondly, it has the capacity for integrating high technology for movies and television. Lastly, it is integrated with taking pictures, sightseeing, shows, discussion and traveling.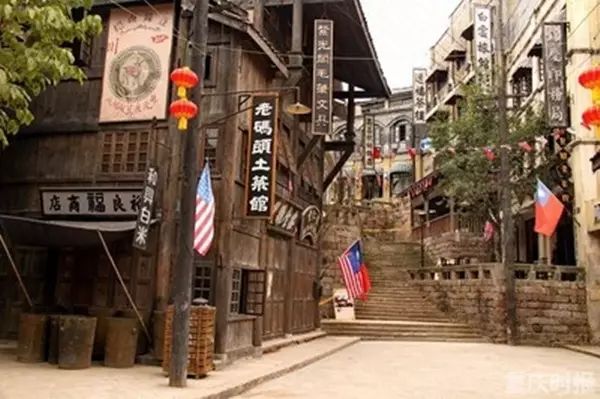 Traffic information: take Line 3 to Huixing Station and then take bus or take sightseeing bus in Longtousi Visitor Distributing Center
交通信息:輕軌3號線回興站乘坐公車前往或在龍頭寺游客集散中心乘坐觀光班車前往
3
Baisha Town, Jiangjin District
江津區白沙鎮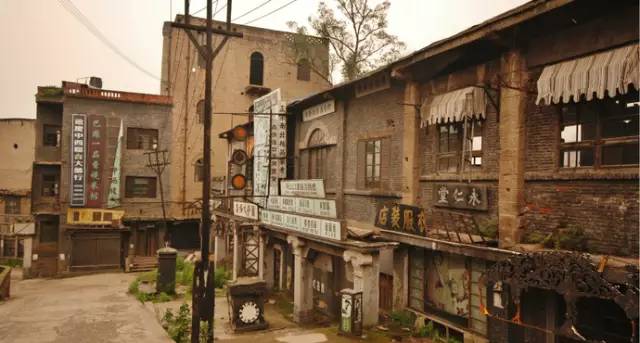 Baisha Film and Television Base is located in Baisha Town, Jiangjin District. Baisha Town was an important cultural town during the Anti-Japanese War. It has historical culture and contains over fifty historical sites from Anti-Japanese War, which is 80% of the whole area.
There are historical blocks and ancient architectures with over 10,000 square meters, which date back to the Ming and Qing Dynasties. Chaotianzui Wharf is the only well-preserved ancient wharf of the Sichuan River in the Yangtze River. Baisha Town has the familiar historical style and features of old Chongqing. In addition, it also has the most mountainous traditional residences in the southwest area. You can revisit the old Chaotianmen, old Jiefangbei, ancient alleys, stilted buildings, guild halls, academies, etc.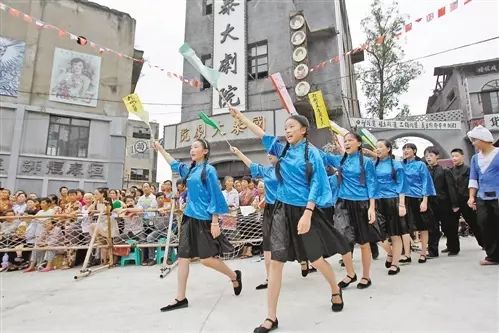 Traffic information: take regular bus to Baisha Town after arriving at Jiangjin.
交通信息:到達江津後換乘到白沙鎮的班車
4
Wanling Film and Television Base, located in Wanling Ancient Town, Rongchang District
萬靈影視基地 榮昌區萬靈古鎮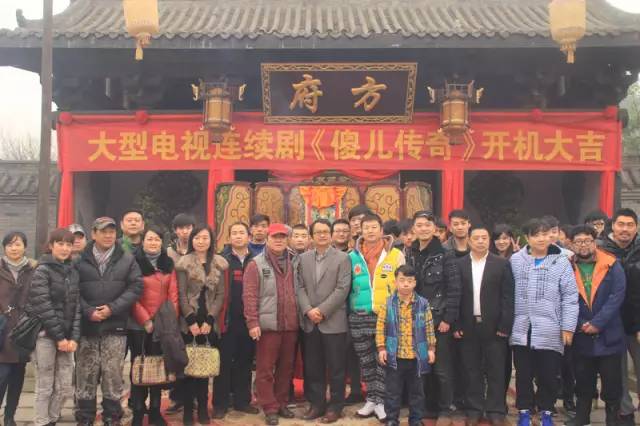 Wanling Film and Television Base, established in 2012, covers an area of 40 mu. There are lots of TV shows which are filmed here. In order to give tourists more knowledge of film and television culture, parts of film scenes were reconstructed. Now the scenes of the republic of China, such as Foreigner Street, administrative offices, chambers of commerce, escort agencies, taverns and so on, are built for tourists to enjoy.
Traffic information: take bus in the three-level bus station of Rongchang to Wanling Ancient Town
交通信息:榮昌三級汽車站乘車到萬靈古鎮
You can visit these film and television sites to enjoy old Chongqing so that you rediscover the charm of Chongqing.

HelloChongqing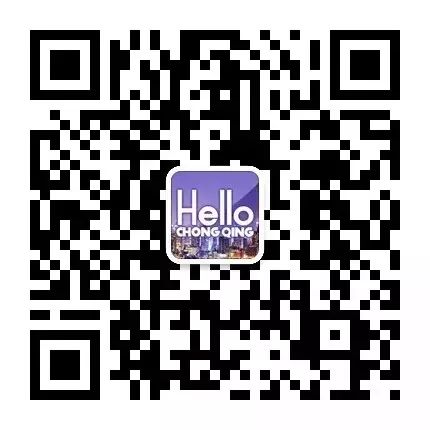 Everything you must know about Chongqing and China
‍