Ten families and left-behind children developed friendship
They played football on muddy ground, made wishes in the house full of wind chimes and visited the intangible cultural heritage — the excellent performance of Tujia and Miaojia. In the Tiankeng Villages of Wulong(武隆天坑寨子), Chongqing recently arranged ten families for the "Super Gene" event.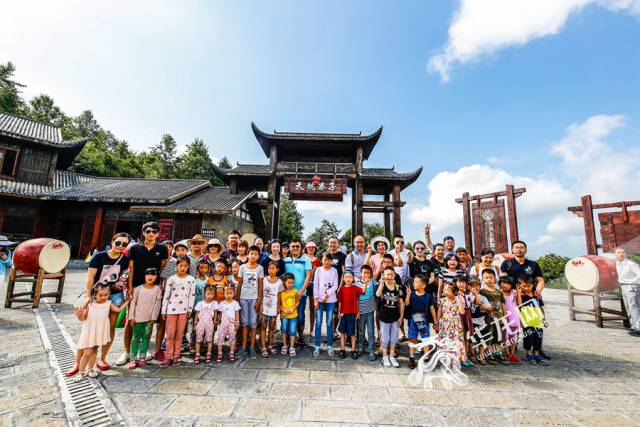 Together they visited the Villages with ten local left-behind children, spending a pleasant day in this heaven of peace and happiness.

Tiankeng Village scenic spot held the "Super Gene" event on July 21 with the help of netizens. The organizer selected ten families to visit Wulong Tiankeng Village scenic area, and they also prepared gifts for ten local stay-at-home children. They spent an unforgettable day together.


With a diameter of 645 meters, the Shiyuan Tiankeng of Wulong County boasts of the largest mouth area. Because the overall shape of a heart, it earned the nickname "heart of the earth".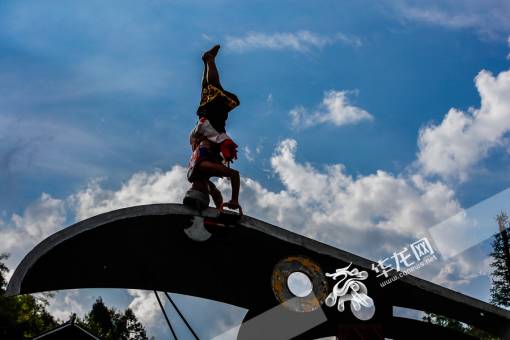 Excellent intangible cultural heritage performances enjoyed popular support!
Tiankeng Villages not only own beautiful scenery, but also rich customs. There are three big names and they all have great talents. In the Folk Song Pavilion, folk song talent Zhang Hongxin played several modern songs with his "Tujia Artifact" which he crafted himself by combining a pipe, horn, leather, wool, and coke bottle. Children's praise echoed from the scene now and then.
In the House Of Ridge, the performance played by "Li's flying knife" excited spectators.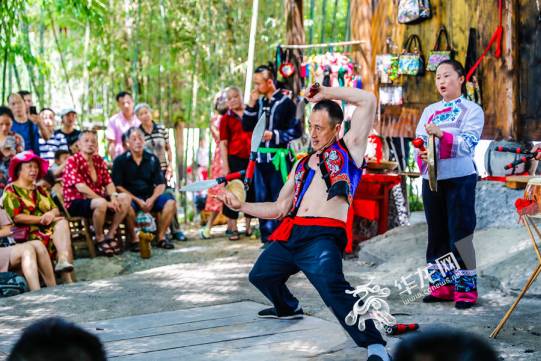 Flying knife accompanied by the roll of drums made tourists' heart faster and flesh shaking. The "Blade dancer" walked barefoot on the broadsword for thirteen meters and even stood upside down at the highest point. The parents all took photos of the scenes.

Under the guidance of one local girl, children also learned the Miao language(苗語) together. Parents also experienced the unique Tujia and Miao culture as described in the toasting song "lofty mountains and flowing water".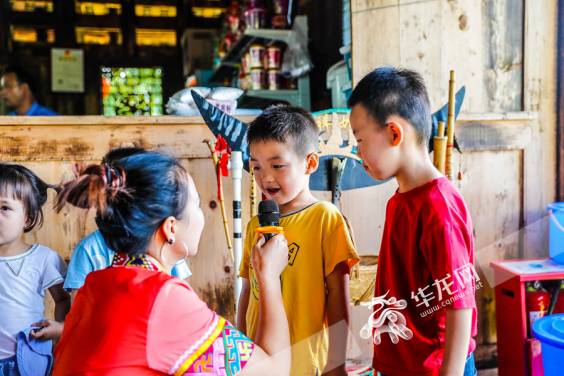 After a gentle breeze, the entire village reverberated with clinking sounds. Thousands of windchimes danced with the wind, bringing melodious tinkling like songs of the oriole. This is the "Huixiangling Happy House" built by Tiankeng Village. Children could not wait to get their own windchimes and write their wishes on cards.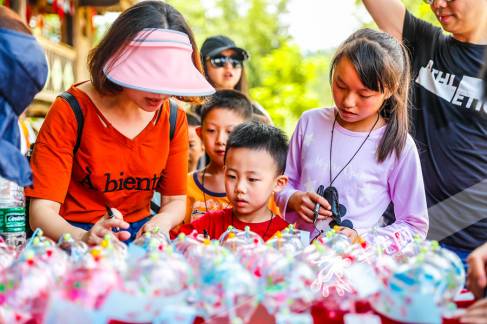 Fathers all took part in playing football on muddy ground.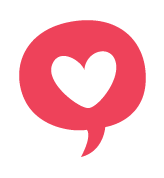 When they came to the muddy football competition site, fathers couldn't wait to experience the coolness. After being divided into Red and Blue teams, children and fathers rushed into the muddy ground.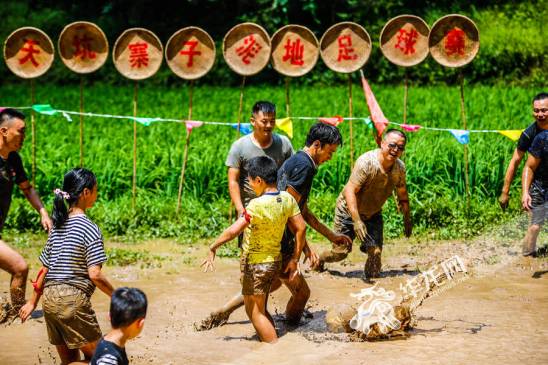 To their surprise, it's extremely different to play on a grass covered football field compared with muddy ground. It's not only requires greater strength but also different handling of the slippery ball. Finally Blue Team won with a score of 6:2.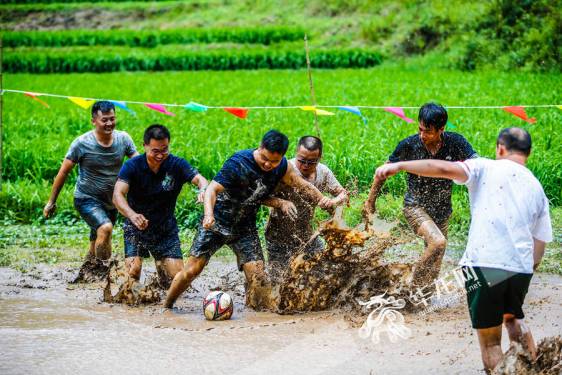 HelloChongqing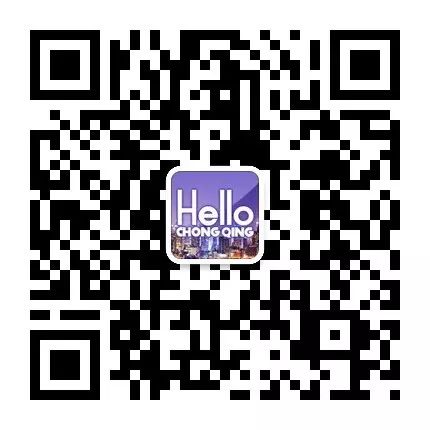 Everything you must know about Chongqing and China