Hilton Sanya Yalong Bay holds 'Marry Like a Queen' wedding show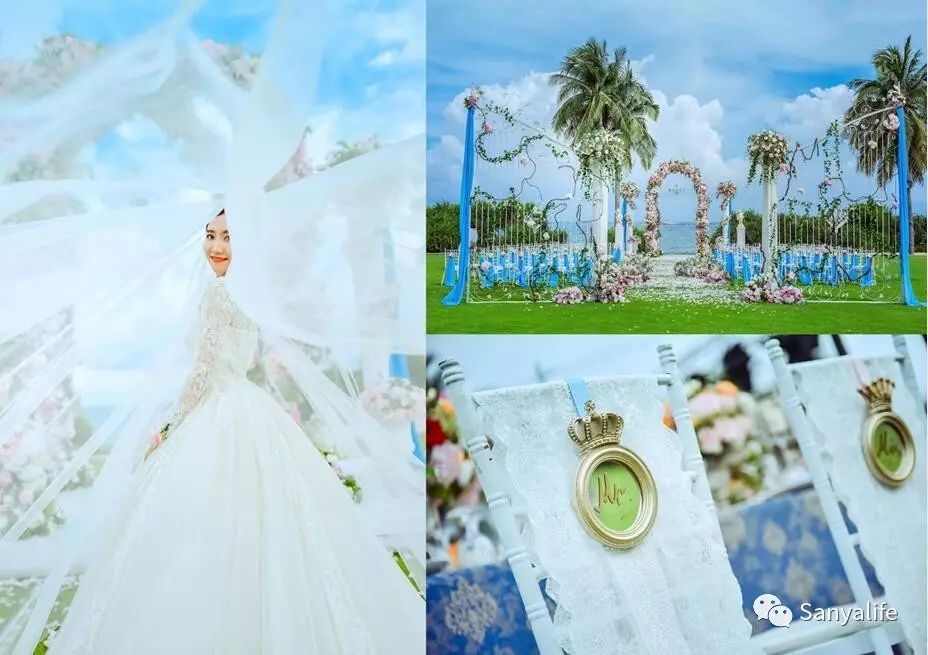 Hilton Sanya Yalong Bay Resort & Spa held its first 3-day-2-night wedding celebration shows with their 11-year heritage in the market —- Marry Like A Queen. The show was gathering with a series of individual celebrations to present the remarkable wedding on island with its sufficient and upscale facilities and service including the royal garden afternoon tea/ villa single party/French style beach lawn wedding ceremony and the royal style dinner at the grand beach lawn.
The campaign gets inspiration from the new middle class female idle writer Ms. Yu Dian about her article online which successfully interacts with her million fans. Finally she is invited to be the bride for the celebrating 4-year wedding anniversary with her husband to extend the popular theory: the excellent female leaders not only are successful in their career but celebrate every important moments to cheer their lives and owns true love for their marriage.
The show was designed by the founder of SeSe Wedding Land who had organized the celebration shows for famous film stars Ms. Sun Li and Mr. Deng Chao . Besides the popular bloggers and MCs of social media channels, 20 more wedding designers from Sanya were also invited.
By the occasion of the show, the resort also launched its new coming bay view beach lawn with a 300sqm area for 30 people wedding or dinner. The bay view room is only 20 metre from the lawn which could be another ideal choice for small size wedding. After the resort will also bring two new package which with the same arrangement with Marry Like A Queen from small to grand weddings.
"Our resort continues to be a popular destination for wedding in Sanya. Having won various notable awards and hosted weddings from different nationalities, we are proud to showcase the very best of Hilton Sanya Yalong Bay Resort and Spa could offer when it comes to wedding and the preparation for new couples' most important moment of their life…" said Area General Manager of Hilton Hainan South hotels "and to help couples to design their wedding day, Hilton Sanya Yalong Bay has designed Wedding Packages tailored around several distinct venues around the resort– Diamond Ballroom, Beach, Bay View Room with Bay View Seaside Lawn, Villas, and its signature Brand Beachfront Lawn with Grand Villa," Stoss added. "The resort completed the whole project for refurbishment in July 2017 which unveils more comfortable rooms and facilities for individual leisure /honey moon/family travel with the new single family rooms. Our entire team will keep the warmly service to let our guest feel We Are Hilton, We Are Hospitality.
Hilton Sanya Yalong Bay Resort & Spa
三亞亞龍灣希爾頓大酒店
Tel: +86 898 8858 8888
Website: sanya.hilton.com
Address: Yalong Bay National Resort District, Sanya / 三亞市亞龍灣國家觀光度假區
SOURCE: Sanyalife
歡迎轉載,轉載請註明出處
The contents of this article are copyrighted! If reproduced, please indicate the source.