Summer Murder in Nanjing; Tempers Unrestrained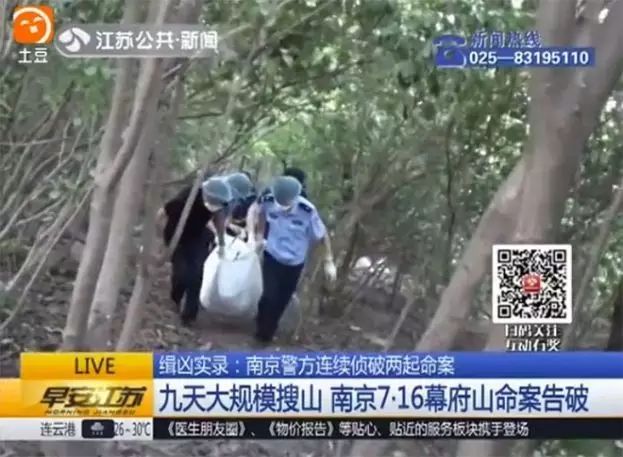 Nanjing man Mr. Chen, 48, in conflict with his wife, stabbed Mrs. Yang to death in a parking lot in an Eastern suburb of Gulou district, in the afternoon of 16 July. Chen fled the scene into the mountains of Gulou, where he later killed himself.
After police arrived at the scene, surveillance footage presented to them showed Chen, at the time a suspect, fleeing the scene of the crime to Mufu Mountain. Police were then divided into two teams; one that was instructed to issue a reward notice, collect clues and conduct investigations, while another was instructed to carry out dragnet searches of the mountain.
Nanjing City Public Security Bureau Vice Captain Wang Hairong, said of the difficulties of the searches that, "[The] Mufu area is approximately…
FOR THE REST OF THIS ARTICLE, PLEASE CLICK "READ MORE" BELOW
想閱讀本文完整內容,請點擊左下角"閱讀原文"