Green Eats: Vegan and Vegetarian Dining in Beijing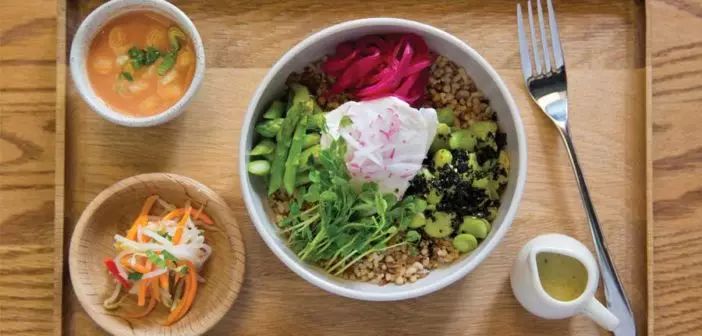 Despite all the rice, vegetables, and tofu, vegetarianism and veganism are often considered strange phenomena in China. Your insistence of a meat-free diet may be met with looks of confusion or a comment that meat is good for you. When ordering at restaurants, you may end up getting a dish with meat despite specifically requesting one without it. Whether you care about animals and the environment, are looking for a healthier diet, or just want to try something new, here are some great vegan and vegetarian dining options.
Tianchu Miaoxiang
One of the top restaurants in Beijing, Tianchu Miaoxiang offers delicious vegetarian food at affordable prices. Like many popular Chinese vegetarian restaurants, the menu contains many dishes that mimic the taste and texture of meat. This restaurant is not only well-known for their fake meat dishes, but also for their dishes featuring a wide range of mushrooms.
260, 2/F, Bldg D, Chaowai Soho, 6 Chaoyangmen Waidajie, Chaoyang District. 天廚妙香素食館: 朝陽區朝陽門外大街乙6號朝外Soho大廈D座2層0260號 (5900 1288)
King's Joy
Although quite pricey, King's Joy offers tasty and diverse vegetarian menu items that loosely resemble Chinese cuisine. The completely meat-free menu includes dishes such as sushi rolls topped with slices of purple dragon fruit designed to resemble tuna. King's Joy also presents a range of set menus that you can order.
2 Wudaoying Hutong, Dongcheng District. 京兆尹: 東城區五道營衚衕2號 (8404 9191)

Tribe Organic
Tribe offers tasty dishes suitable for those with vegetarian, vegan, organic, paleo, and gluten-free diets. One of their highlights is their grain bowls which can be filled with tofu, lentils, and other vegetables.
China View Plaza, 1/F,Bdg 3, Gongti Donglu, Chaoyang District. 朝陽區工體東路2號中國紅街大廈3號樓一層. (tribeorganic.com)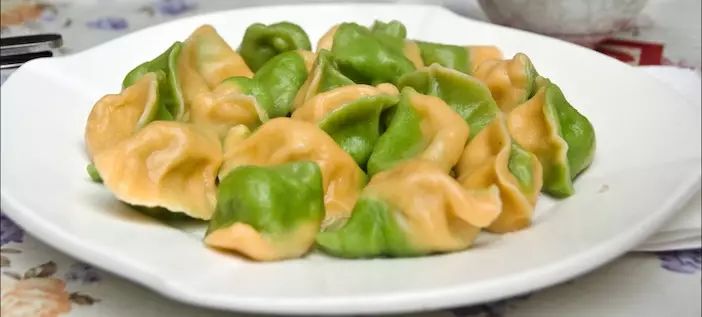 Baihe Vegetarian
The diverse menu includes delicious dishes such as curry, dumplings, vegetarian spin-offs of mu shu pork and kung pao chicken, and a heavenly selection of tea. You'll order off an English menu via an iPad on which you can see photos of the dishes.
23A Caoyun Hutong, Dongzhimennei Beixiaojie, Dongcheng District. 東城區東直門內北小街,草園衚衕甲23號 (6405 2082)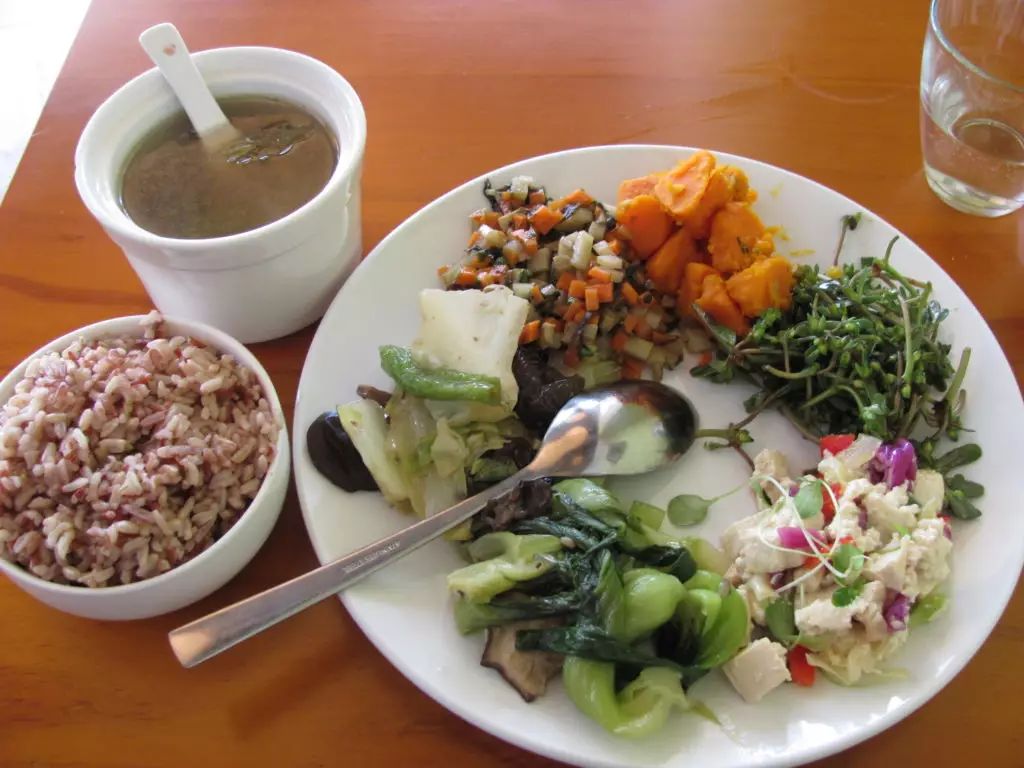 Vegan Hut
This simple vegan eatery serves fast and delicious set meal with no MSG. Items to try include healthy green smoothies, avocado broccoli soup, curry bean stew, and vegan ice cream.
Stall 0912, 2/F, Bldg 9, Jianwai Soho, 39 Dongsanhuan Zhonglu, Chaoyang District. 朝陽區東三環中路39號建外Soho9號樓2層0912 (5869 9856, 139 1172 9610)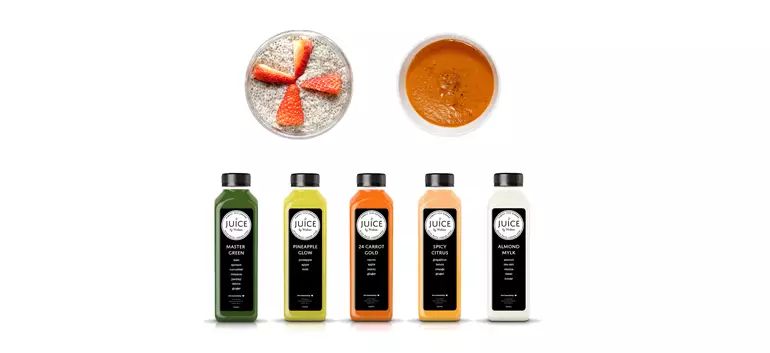 Juice by Melissa
Although known mainly for being a healthy juice bar, the menu does have more eatable food items. A largely vegan food menu features a selection of dips, soups, and salads.

101, Dongwai Gongguan, 3 Xinzhong Dongjie, Chaoyang District. 朝陽區新中東街3號東外公館101室. (130 4112 1556, www.juicebymelissa.com)
Blossom Vegetarian
Mocktails, tofu strips, and vegetarian duck – these are just some of well-prepared, aesthetically pleasing, and appetizing items offered on the menu.
144 Dongzhimennei Dajie Dongcheng district. 東城區東直門內大街 144號.
Samadhi Vegetarian Tea-house
On the menu is a variety of Chinese teas and light vegetarian food. Although it is a small tea-house, it proudly boasts a massive range of beautifully presented and scrumptious menu items.
2/F Shifanghaoting, 16 Xinyuan Nanlu, Chaoyang District. (8453 1644) 朝陽區新源南路16號世方豪庭2層
---
Photos: media-cdn.tripadvisor.com, http://juicebymelissa.com, http://tribeorganic.com