Sourcing China - 2017 'Study Tour' of Sanya MICE Resources held
"Sourcing China, the 2017 'Study Tour' of Sanya MICE Resources", is being held in Sanya from August 3rd to 6th, 2017.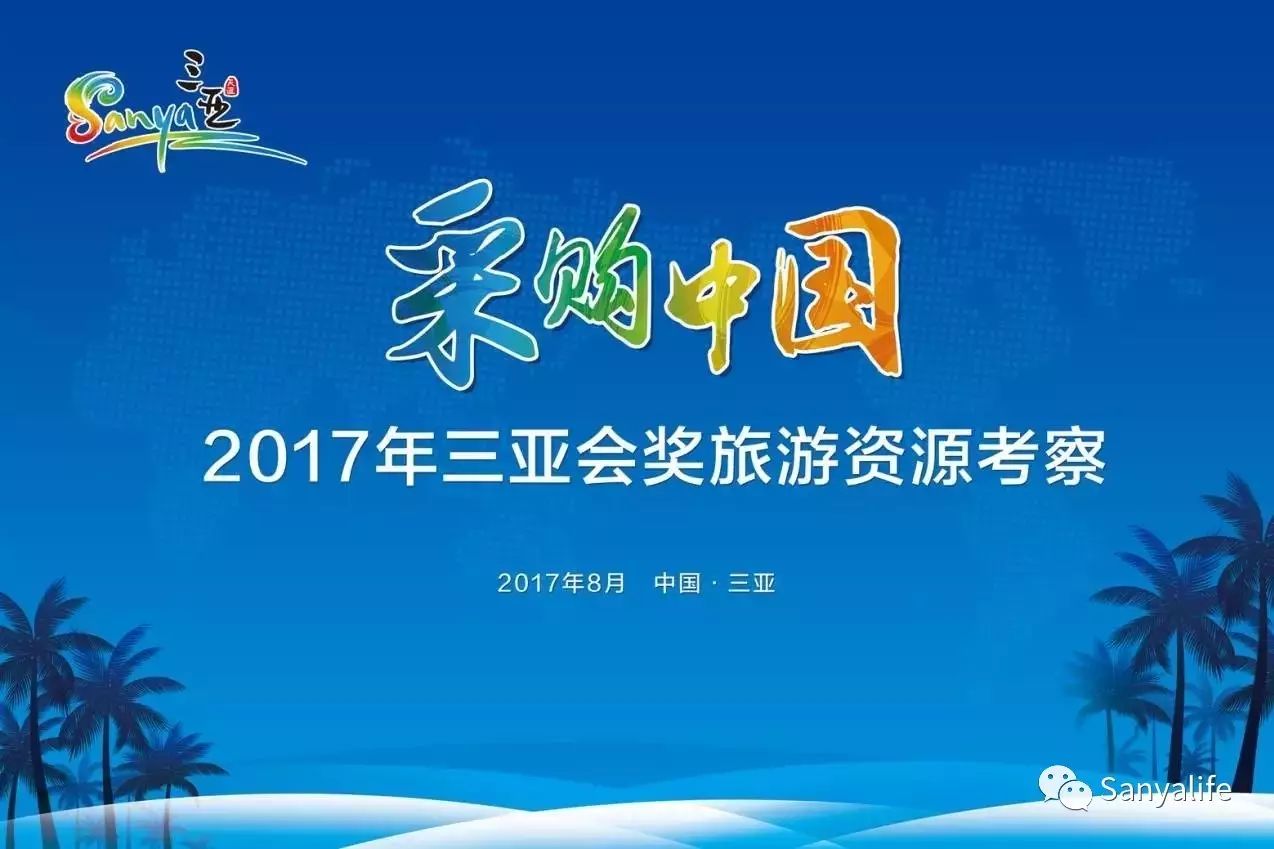 The four-day event is being hosted by the Sanya Tourism Development Commission (STDC), and organized by the Hainan MICE Industry Association and the Sourcing China Managers Association.
Thirty-five purchasing managers from well-known enterprises in China are gathered in Sanya to undertake a "study tour" of Sanya's MICE resources and to participate in industry exchange activities. In addition, these senior purchasing managers will conduct professional training sessions for key MICE enterprises in Sanya. Representatives from local tourism authorities, including the Sanya Tourism Development Commission, the Hainan MICE Industry Association, the Sanya Tourism Association, and nearly 100 corporate executives from local MICE enterprises and MICE resource providers in Sanya are also in attendance at the event.
The "study tour" is an important part of the STDC's MICE promotional campaign. The event welcomes professional MICE purchasers to visit and experience Sanya's MICE resources, and to enhance exchange and cooperation among Sanya's government agencies, industry associations, and MICE resource providers. The tour will utilize seminars and training sessions with the goal of raising Sanya's reputation in China's MICE market.
To speed up the development of Sanya as an international coastal tourism boutique city, the STDC has in recent years focused on exploring and expanding Sanya's high-end tourism market, including MICE, family tours, and wedding and honeymoon tours. In July this year, the city hosted the 2017 Sanya Global Wedding and Honeymoon Island Forum (GWHI Forum) and the 2017 Sanya Child-Friendly Tourism City Development Forum. With the arrival of peak season for MICE tours, the Sanya Tourism Development Commission has rolled out several MICE promotional events in Beijing and Shanghai.
About Sourcing China Managers Association
The Sourcing China Managers Association was established in 2011 and is a nonprofit organization initiated by senior purchasing managers from foreign-invested enterprises (FIEs). Members now include more than 2,000 purchasing managers from FIEs, private enterprises, and state-owned enterprises (SOEs), in fields including the following: automotive, machinery, chemical, IT, pharmaceuticals, electronics, Internet, food, agriculture, finance, education, insurance services, and many other industries.
SOURCE: Sanyalife
歡迎轉載,轉載請註明出處
The contents of this article are copyrighted! If reproduced, please indicate the source.