Nanjing Band of Foreigners Go Viral with Music Video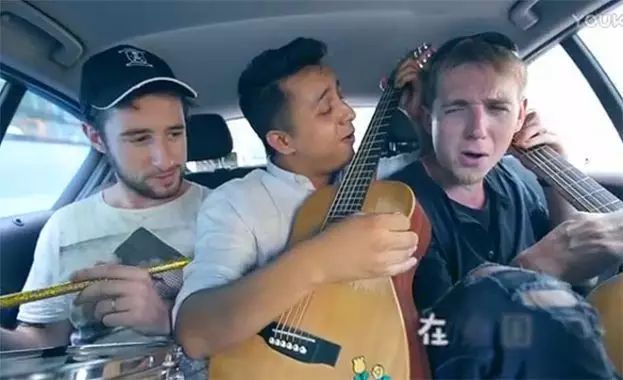 Back in 2010, Rick Fischl was playing his music as part of the entertainment at the then in-spot Don Quixote, when a Chinese customer asked him if he could play any Chinese songs. He couldn't but said he would make one up.

The result was "Xiao Long Baozi", a song that was to become a cult among Nanjing's foreign community. With its popularity spurred, the four friends Rick, Chase, and Zepp and Jonny came together as Fisch'n Friends and went on to produce the accompanying music video that was released Saturday.
With almost 3,000 views in just 2 days on Youku alone, Xiao Long Baozi is already a hit. The video was shot in just one day; Saturday 17th June.
The premise for the video is thus. Three of our protagonists awake after a night of much revelry feeling more than a little worse for wear. Outside in the all-too-bright Nanjing sunshine, they befriend a lazily busking Zepp. The four of them then sing, play and prank their way through the 5 minute video, while curing their headaches with Xiao Long Baozi, Guotie and more than a little hair of the dog.
Talking with The Nanjinger of the song's origins and their inspiration for the video, lead singer and rhythm guitarist Rick said, "When I was asked to sing a Chinese song at Don Quixote, my Mandarin was terrible, so I pretty much only knew how to say my favourite foods".
A musician from the suburbs of Chicago, USA, who has been teaching in Nanjing since 2008, Rick draws inspiration from Jimmy Buffet, Pearl Jam and the Beatles.
"Chase and I sat down and wrote a basic plot and then it evolved a bit throughout the day when we were filming. We had ideas of…
FOR THE REST OF THIS ARTICLE, PLEASE CLICK "READ MORE" BELOW
想閱讀本文完整內容,請點擊左下角"閱讀原文"