August Market and Maker News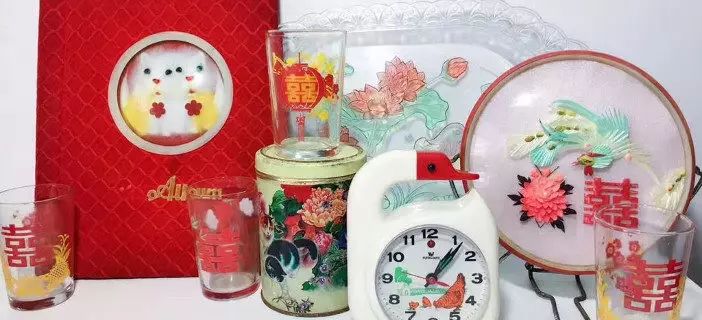 Each month we will be rounding up the news about all the markets, bazaars, and fairs which Beijing has to offer. We aim to include all events, large and small, so if you have a market you want to let our readers know about please shoot us a message by commenting on this post or through WeChat. Summer is proving to be a bit slow on the market scene, but there are still sellers and makers around this time of year for us to enjoy.
Rumble in the Jumble
August 26, Noon-6pm. After party from 8pm till late.
Rumble in the Jumble is turning one, and this won't go by unmarked. Second-hand sellers, craft makers, and foodies have worked to make Rumble in the Jumble the best jumble sale in Beijing. The birthday bash market will be held at Modernista, and after the market, a band and dancing are in order. More information below (click the photos to enlarge).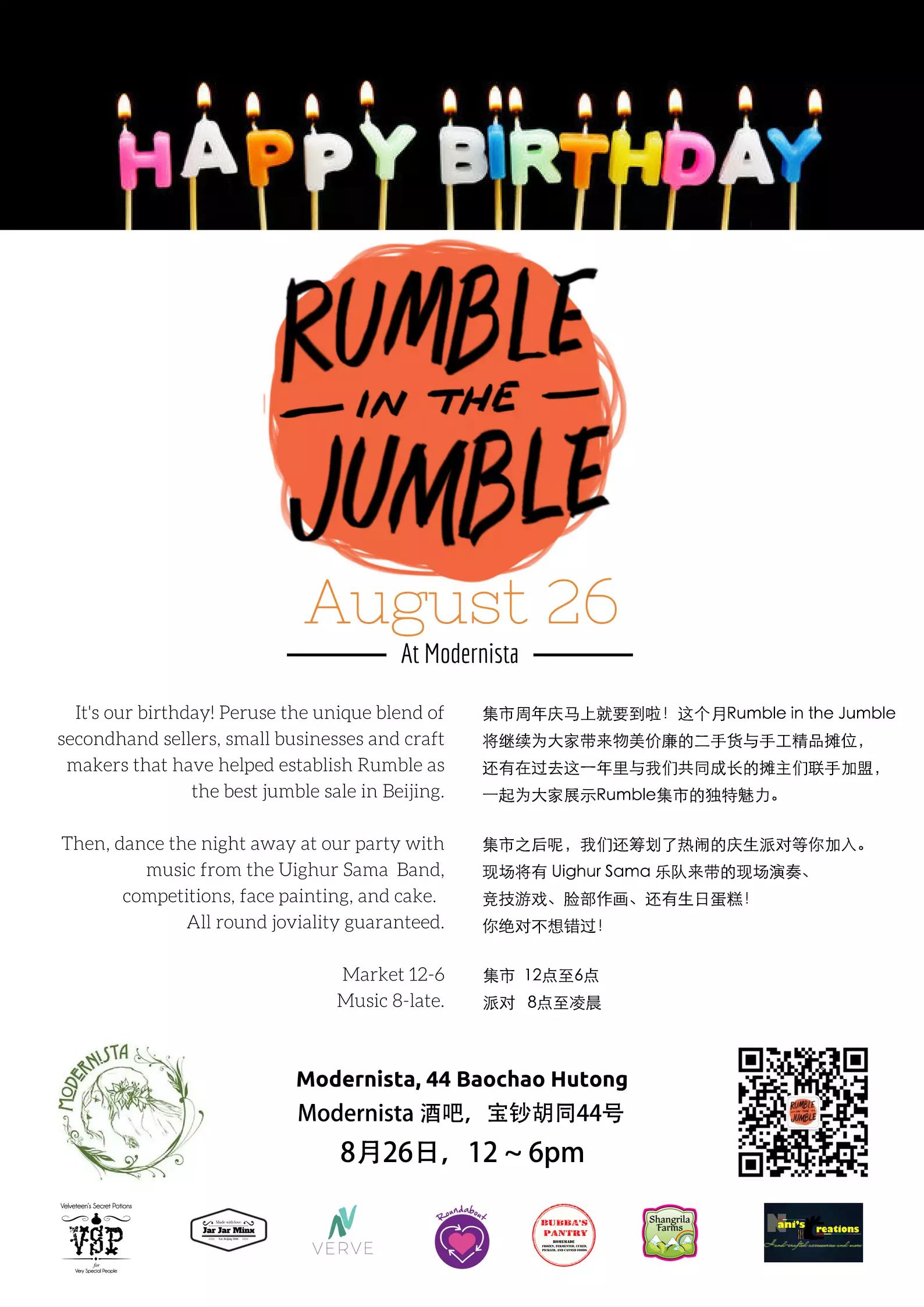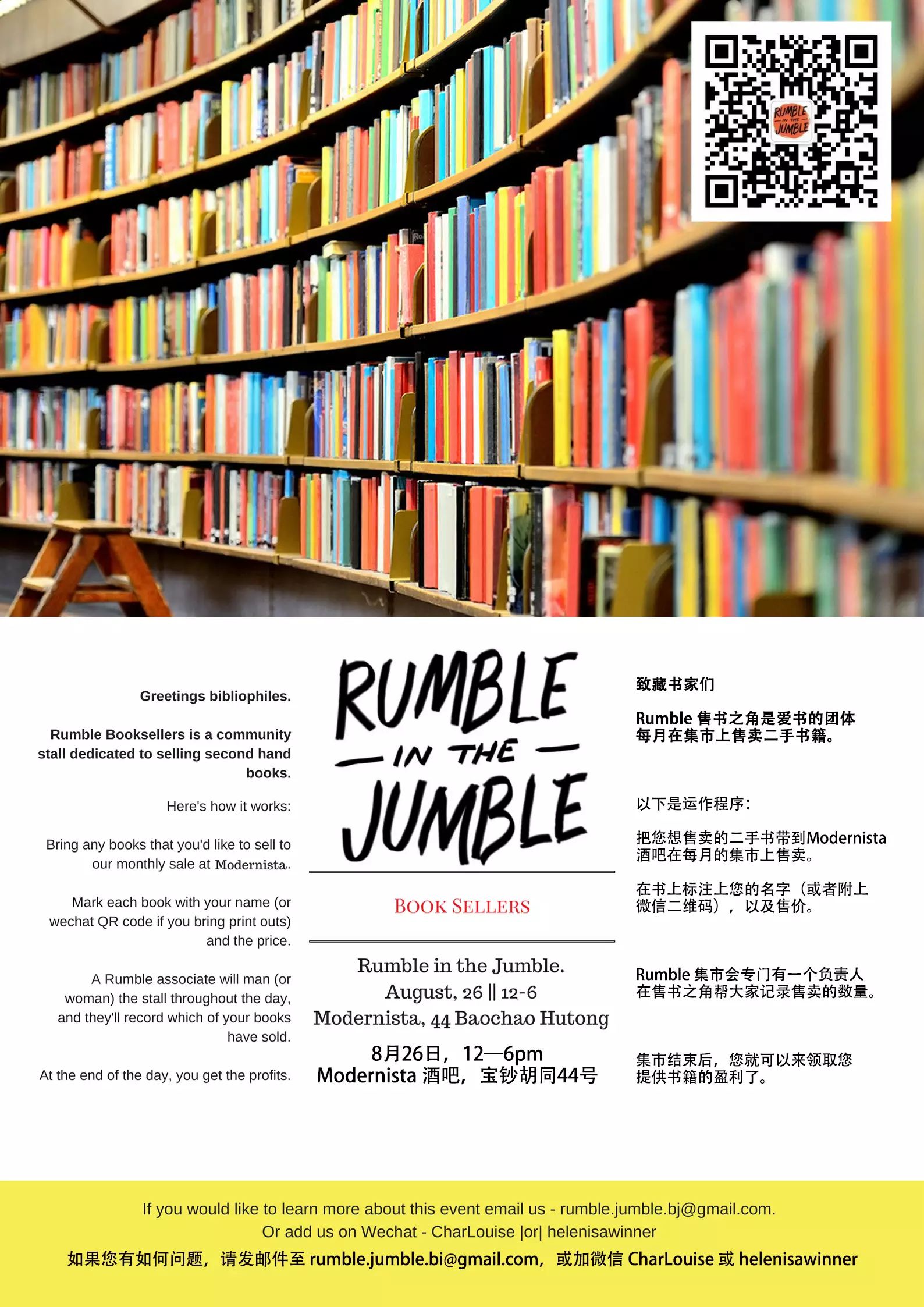 ---
We want to show off some of the vendors in Beijing. I have been asking around and scouring the markets for new vendors and foodies.
Mooncake Vintage had their debut at the Beijing Flea Market last weekend, selling treasures from China in the 70s and 80s. Cute and quirky things to make my home prettier are always on my radar. Mooncake Vintage got us excited just from looking at their pictures, and we hope to see more of these sellers on the markets.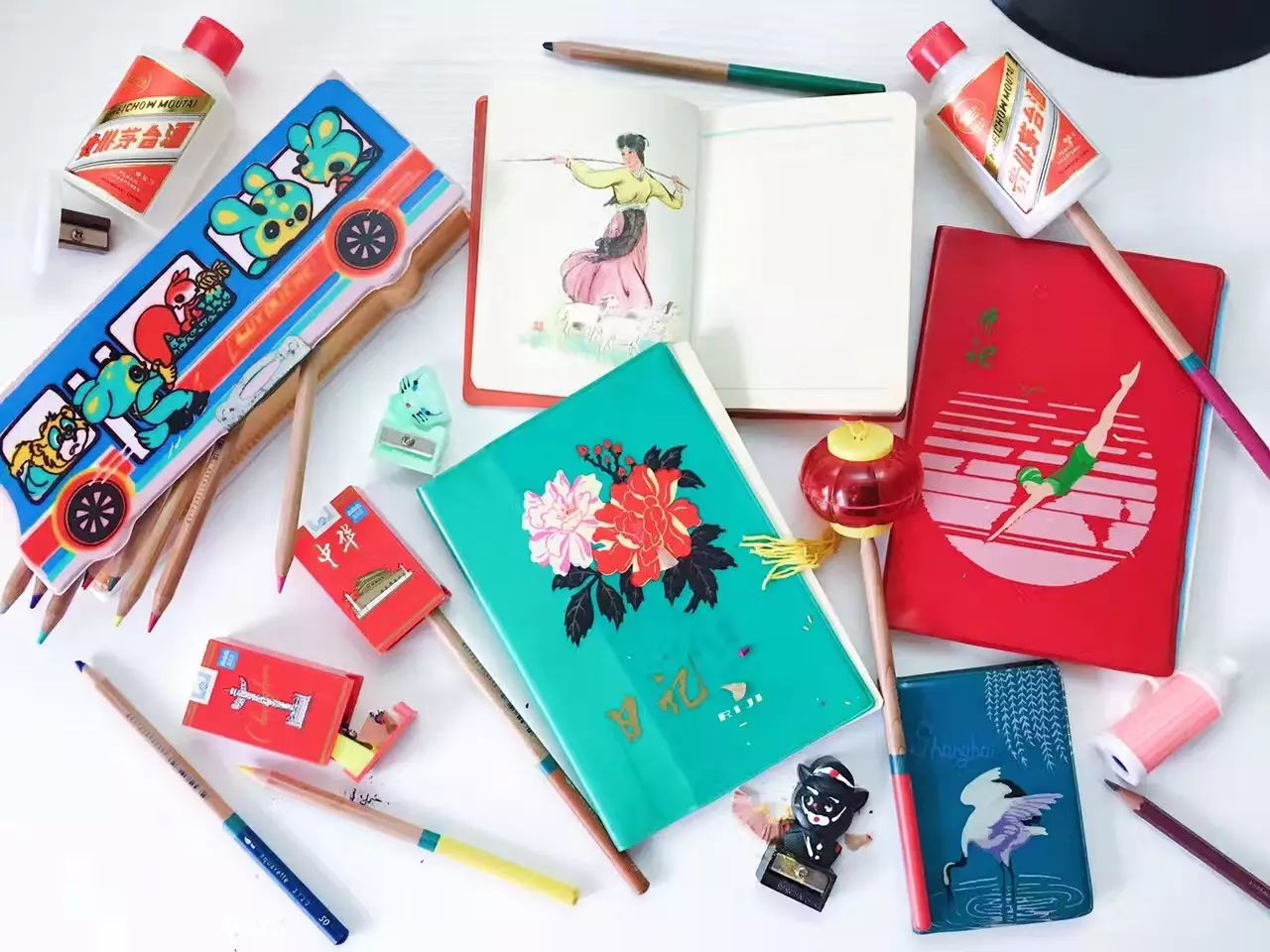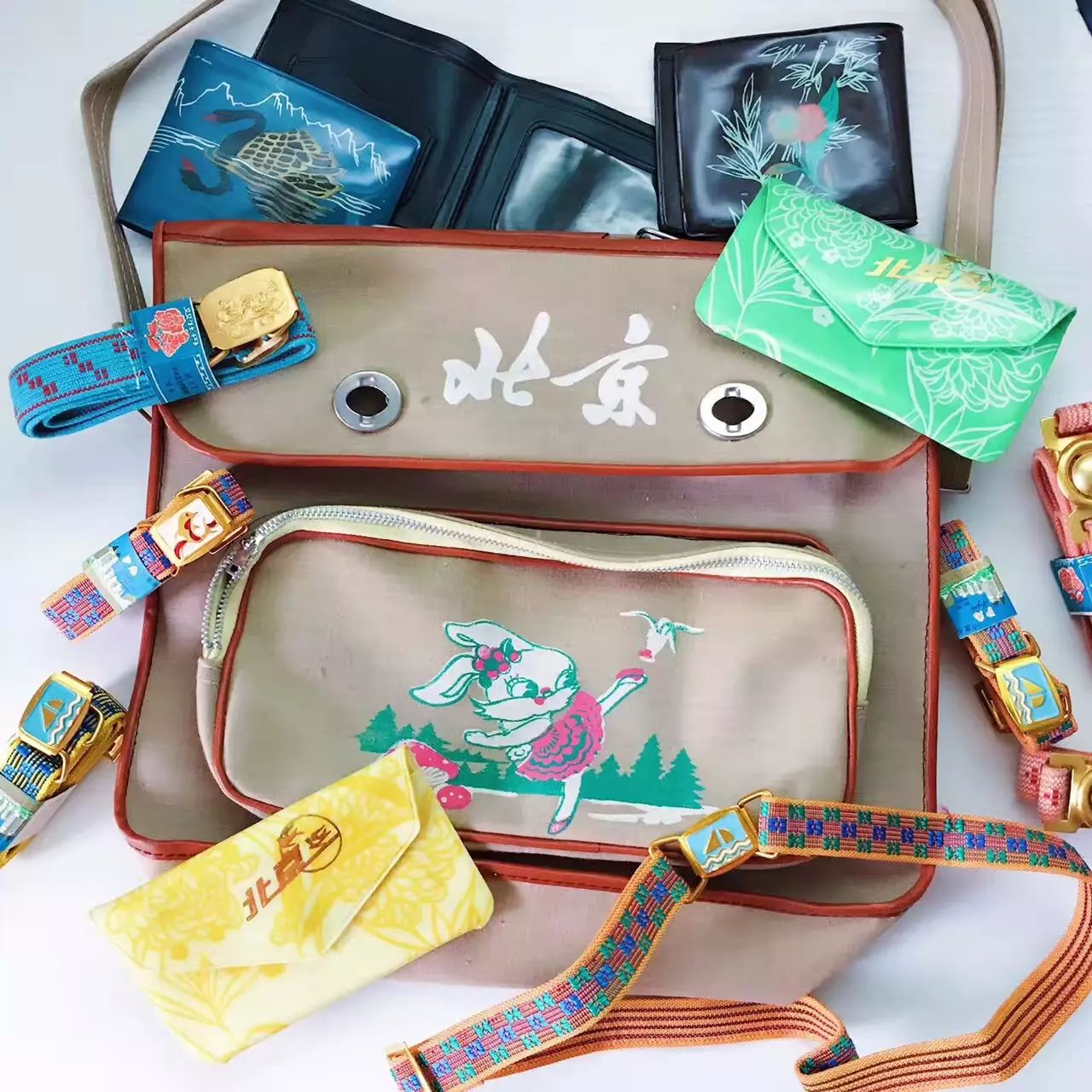 Gail's Caribbean Cuisine has been brought to our attention. On the scene for over a year, providing Beijing with fresh made Caribbean cuisine, Gail delivers and has catering services. She specializes in curries, jerk, and stew. This is a vendor to be watched as she is in the process of opening a location. Check the menu underneath and scan the QR code below for more information.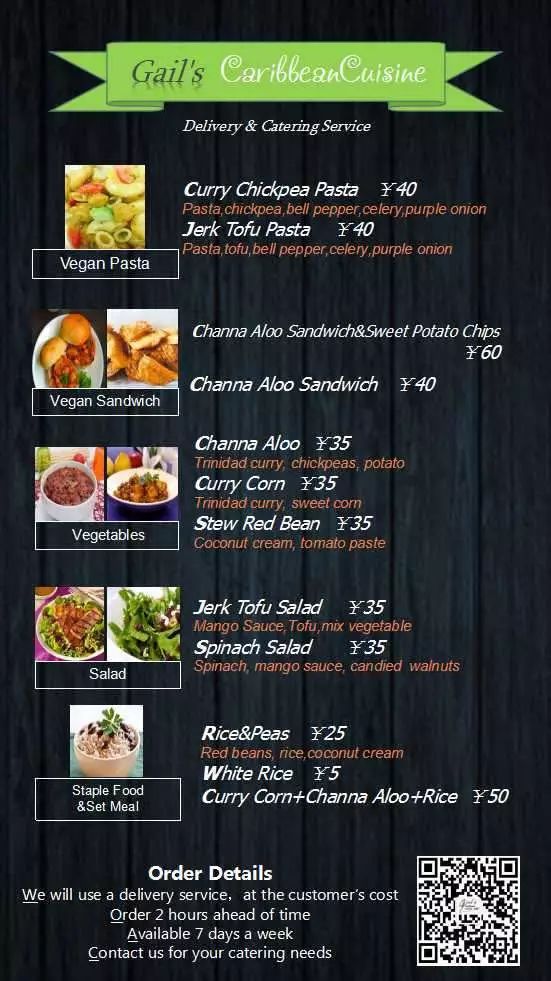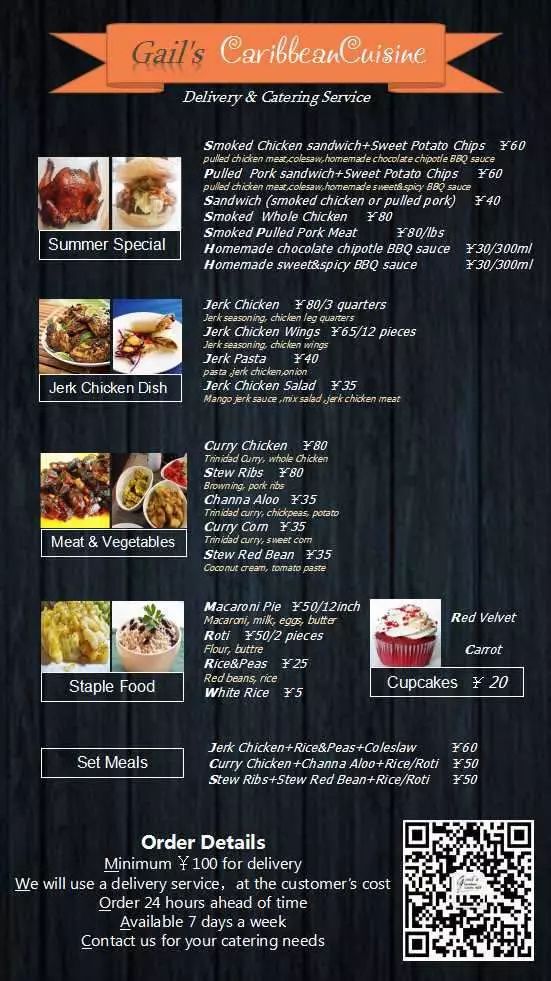 ---
Photos: courtesy of Rumble in the Jumble, Mooncake Vintage, Gail's Caribbean Cuisine