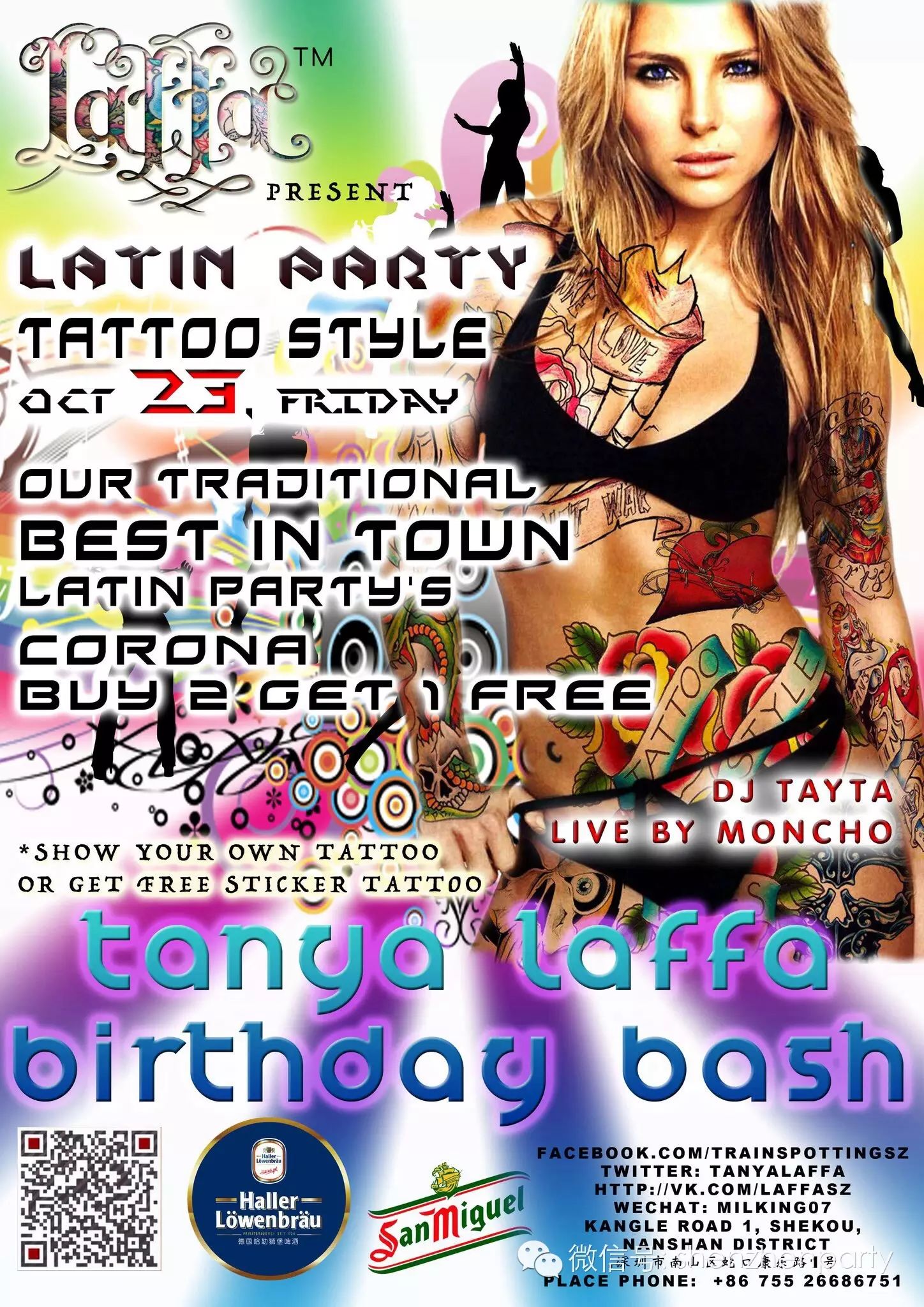 Laffa fresh news!!!
hello guys.. Hope everything is good.. here is some fresh party for you.. So..
this comming Friday, laffa's traditional still the best in town Latin Party and salsa night!!!
witch means fresh Latin music., pop, salsa, bachata, merengue, reggaton, and some more fresh international club music.. All how u like...
And this Friday we going to give away tattoo stickers... We decided to make our Latin night more happy, and add some theme
.. So this Friday going to be tattoo party.. Maybe you have your own tatto to show, or just get a free sticker and make yourself look like a real tattooed person, just for one time..
.. Also we have a nice promo for Corona Beer buy 2 get 1 free
.. And for you to enjoy more.. 6 shooters of tequila only - 100rmb :)
.. Positive vibes by DJ Tayta (Colombia) and live by Moncho (Colombia)..
... And also a beautiful owner going to celebrate her Birthday on Friday 23.. This is good chance to meet owner and say cheers to TanyaLaffa ..
so so see u all guys on Friday 23, 11 pm and let's party ..! :)
Event Date: Friday, October 23, 2015 - 11:13pm - Saturday, October 24, 2015 - 4:13am
Pricing Info: Free entry

Booking Phone Number: 18664308144
Place Name and Address: Laffa, Kangle Road 1, G/F, Shekou, Nanshan District
深圳南山區蛇口康樂路1號 Laffa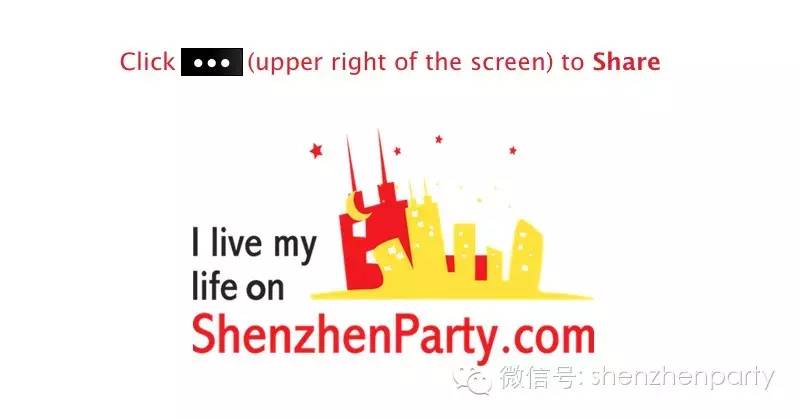 ---
Long-press the QR Code, tap "Extract QR Code" to Follow "shenzhenparty" on Wechat:
For more details, please click "Read More".