Queen Elizabeth II hosts state banquet for President Xi
The British royal family rolled out the red carpet for visiting Chinese President Xi Jinping on Tuesday, as he began the first full day of his state visit to the UK.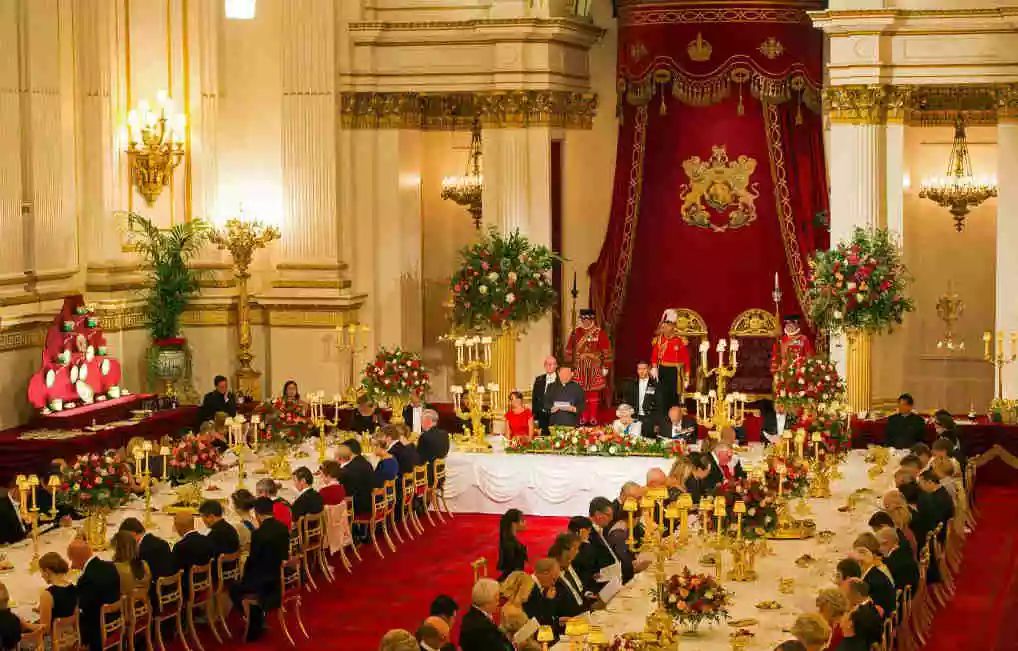 Addressing the state banquet held for Xi at Buckingham Palace on Tuesday evening, Queen Elizabeth II said the United Kingdom and China have "truly a global partnership" and the president's state visit to Britain is a "defining moment" for the future of Sino-UK relations.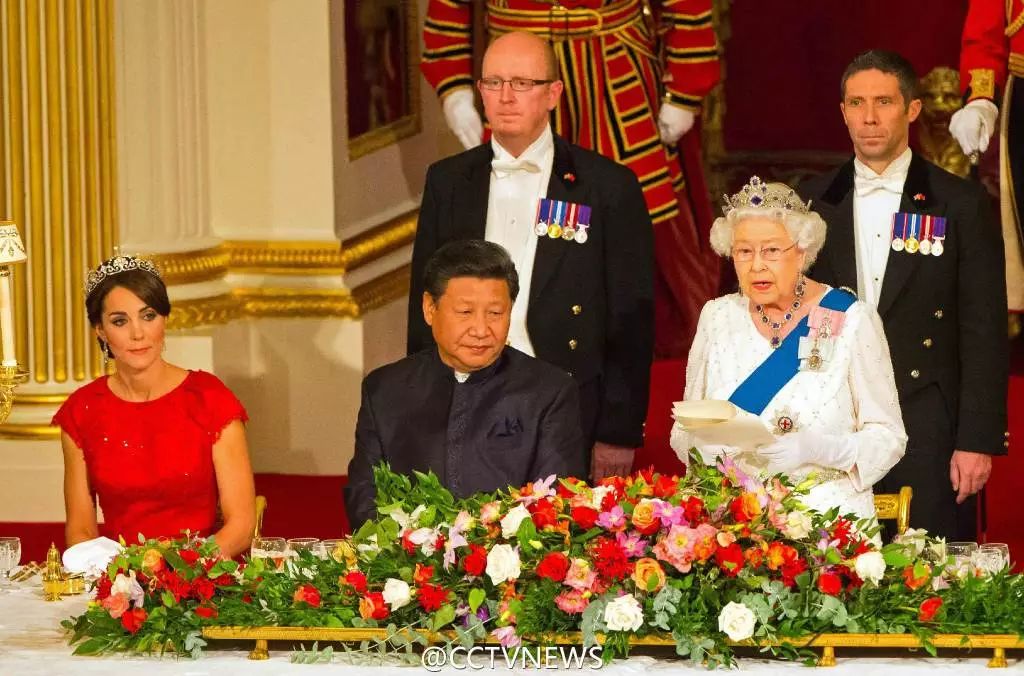 Britain and China have achieved success not only in economic cooperation but also in jointly addressing pressing international challenges, and are now ready to take bilateral relations to "ambitious new heights," the Queen said.

During her address, the 89-year-old Queen recalled her visit to China with the Duke of Edinburgh in 1986 and applauded China's work over the past decades in "lifting hundreds of millions of people out of poverty."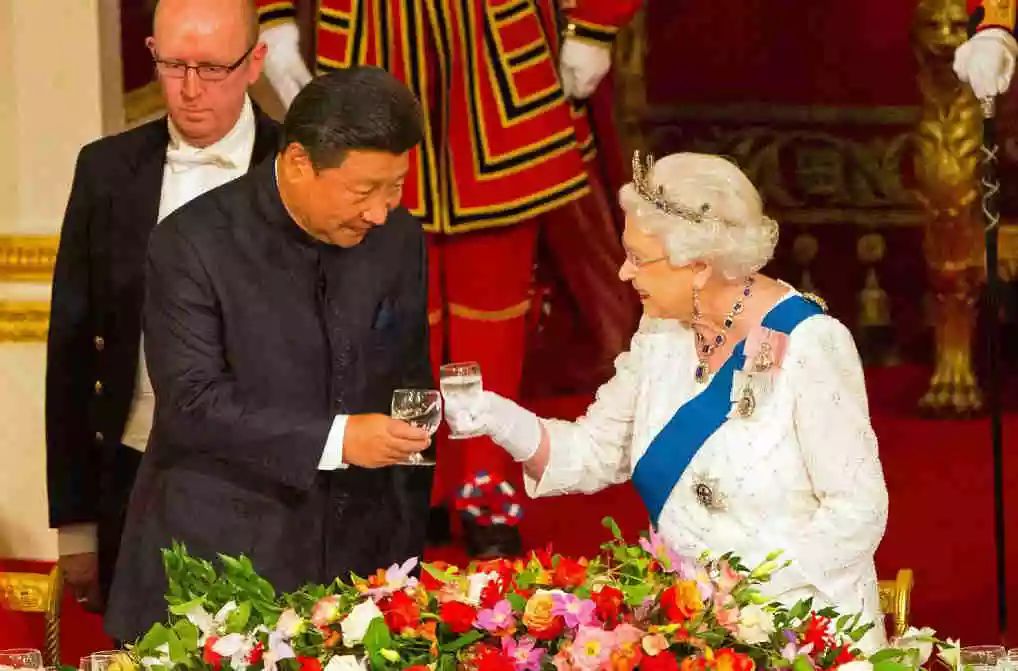 Echoing the Queen, Xi said China and Britain, with their outstanding civilizations, have been influencing each other for centuries, though they were far away from each other geographically.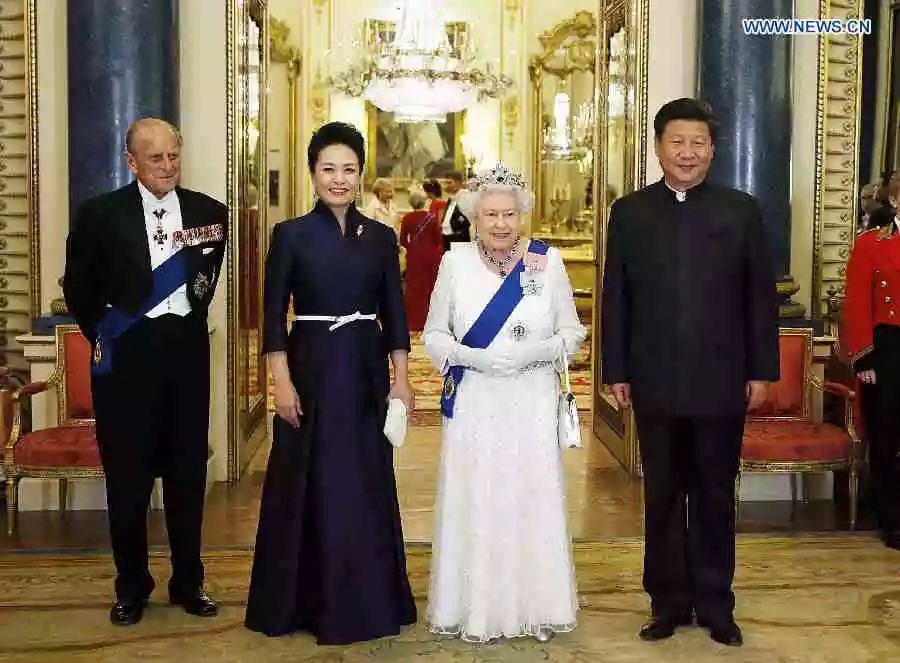 Both as founding members of the United Nations (UN) and permanent members of the UN Security Council, the two countries share a sacred obligation to promote world peace and development, Xi said.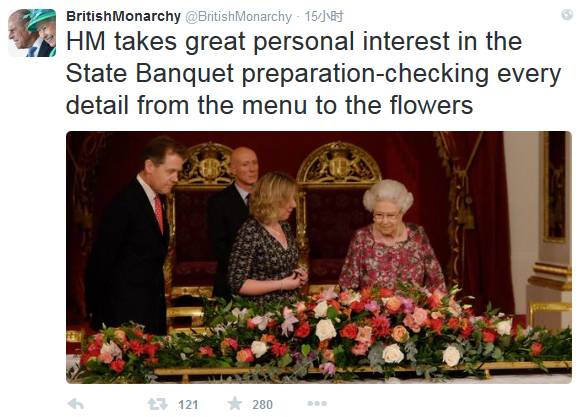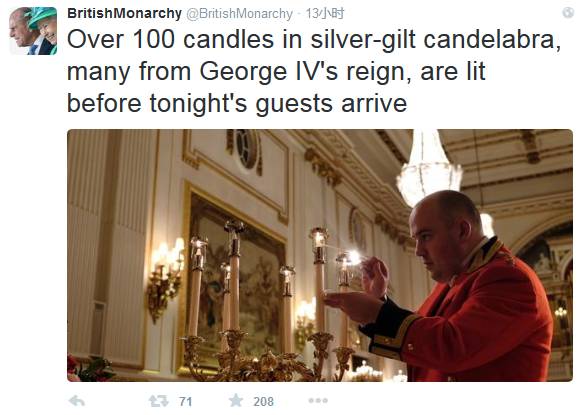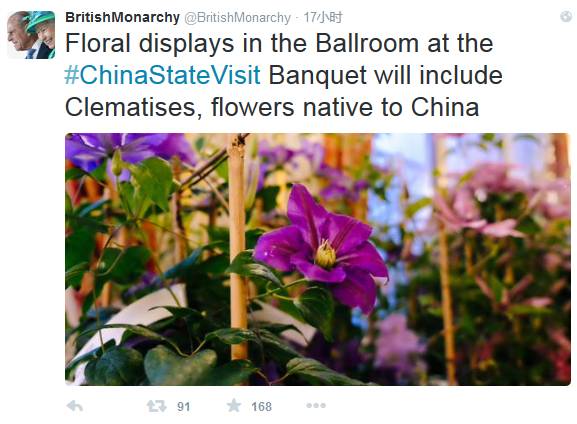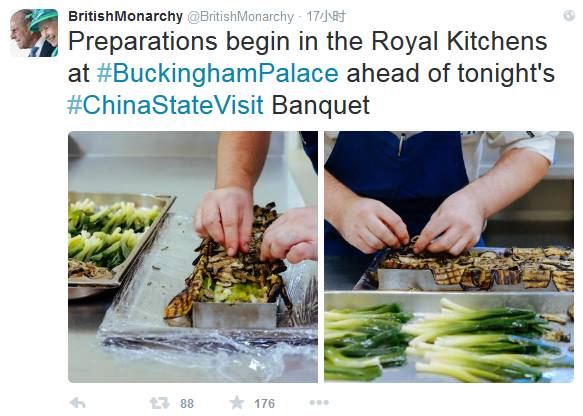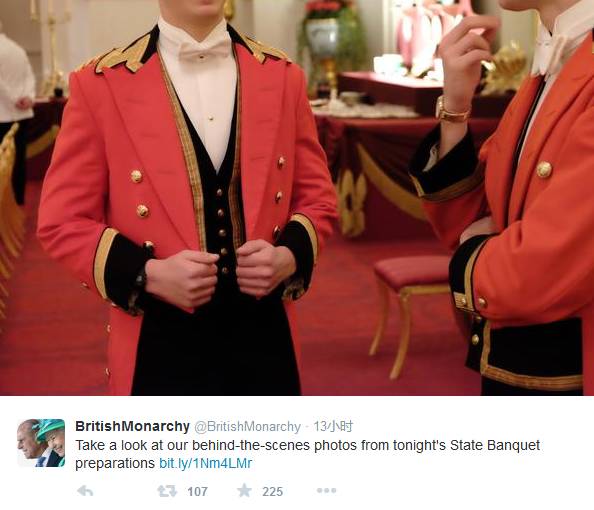 Prior to the banquet, the Queen hosted a traditional ceremonial welcome for the Chinese president in central London, with senior royal family members and political leaders being present. Having concluded his first full-day visit in London, Xi is scheduled to visit Downing Street and the City of London on Wednesday.

President Xi, Queen Elizabeth II exchange gifts
Gifts were exchanged between President Xi Jinping and Queen Elizabeth II after a private lunch at Buckingham Palace on Tuesday.


President Xi gave the Queen two of his wife Peng Liyuan's music albums, a 1-meter-long piece of embroidery, a porcelain plate, a wooden sculpture and a book of stamps. Peng is a widely celebrated folk singer and soprano in China.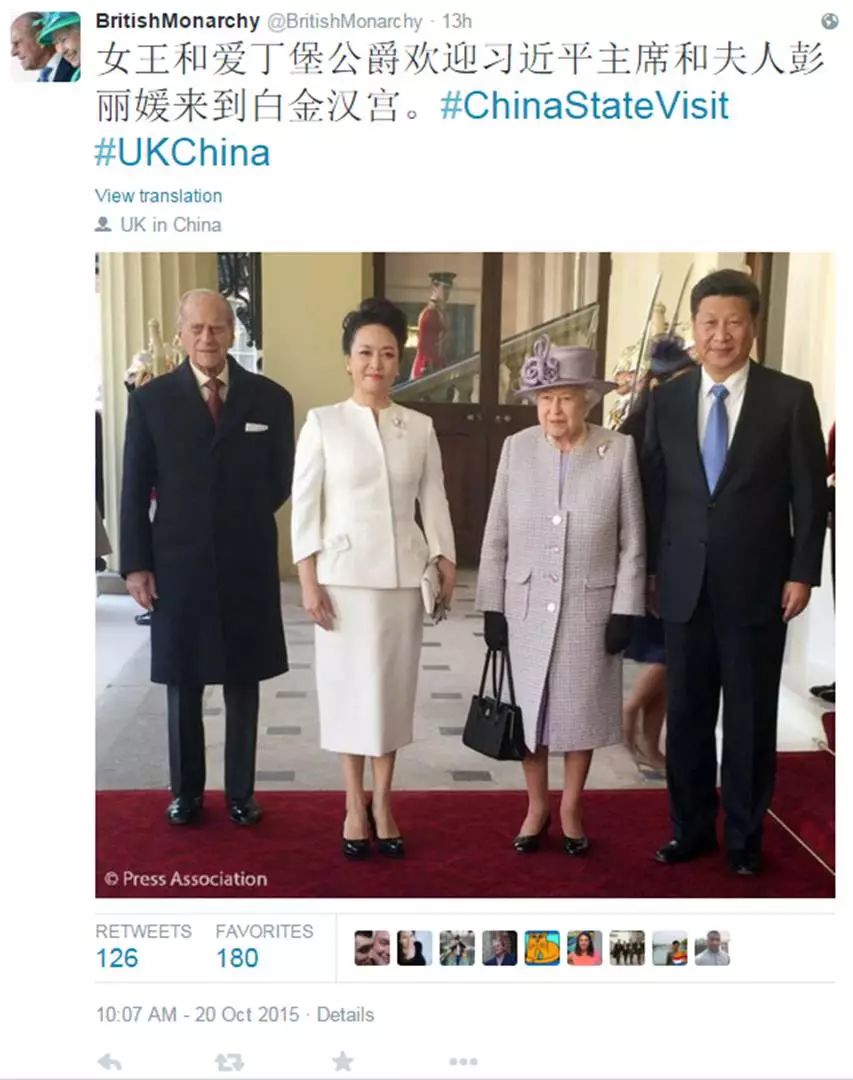 Picture tweeted by British monarchy's Twitter account shows China–related artwork in Royal Collection.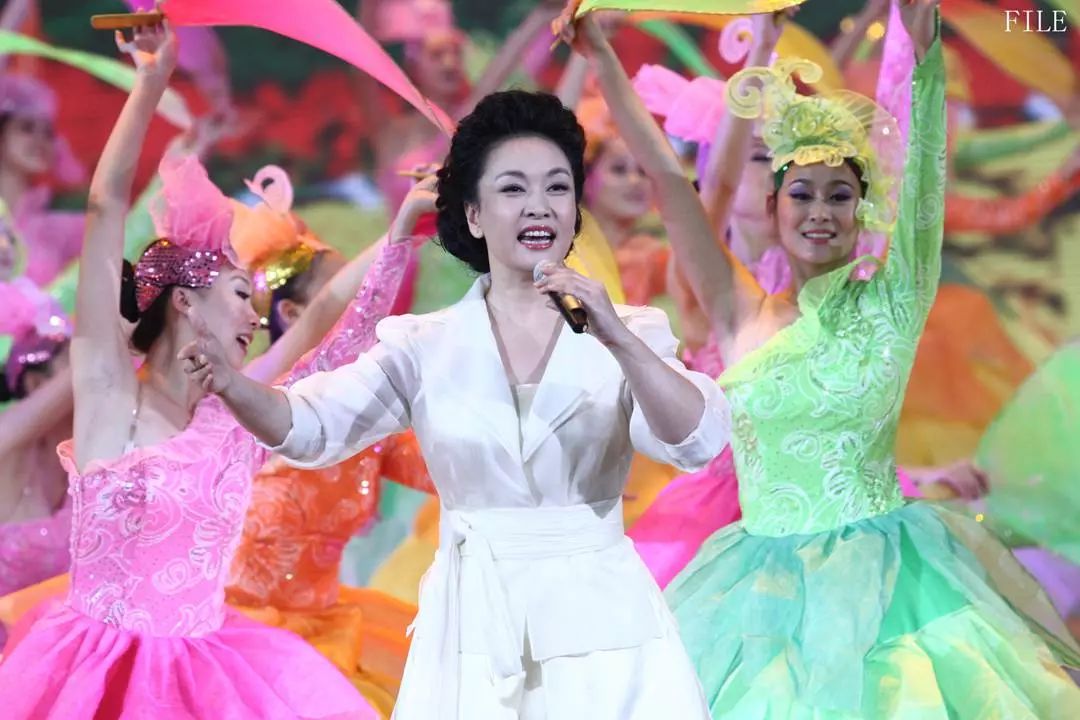 President Xi Jinping's wife Peng Liyuan performs at gala to commemorate 60th anniversary of founding of PRC in Beijing in 2009.

In return, the Queen's gift to President Xi was a collection of Shakespeare's sonnets. Peng also received a pair of Royal Crown Derby candlesticks. The couple also received a pair of silver-framed photographs of the Queen and the Duke of Edinburgh.

After the exchange of gifts, the Queen invited Xi and his wife to view a display of artworks related to China from the Royal Collection.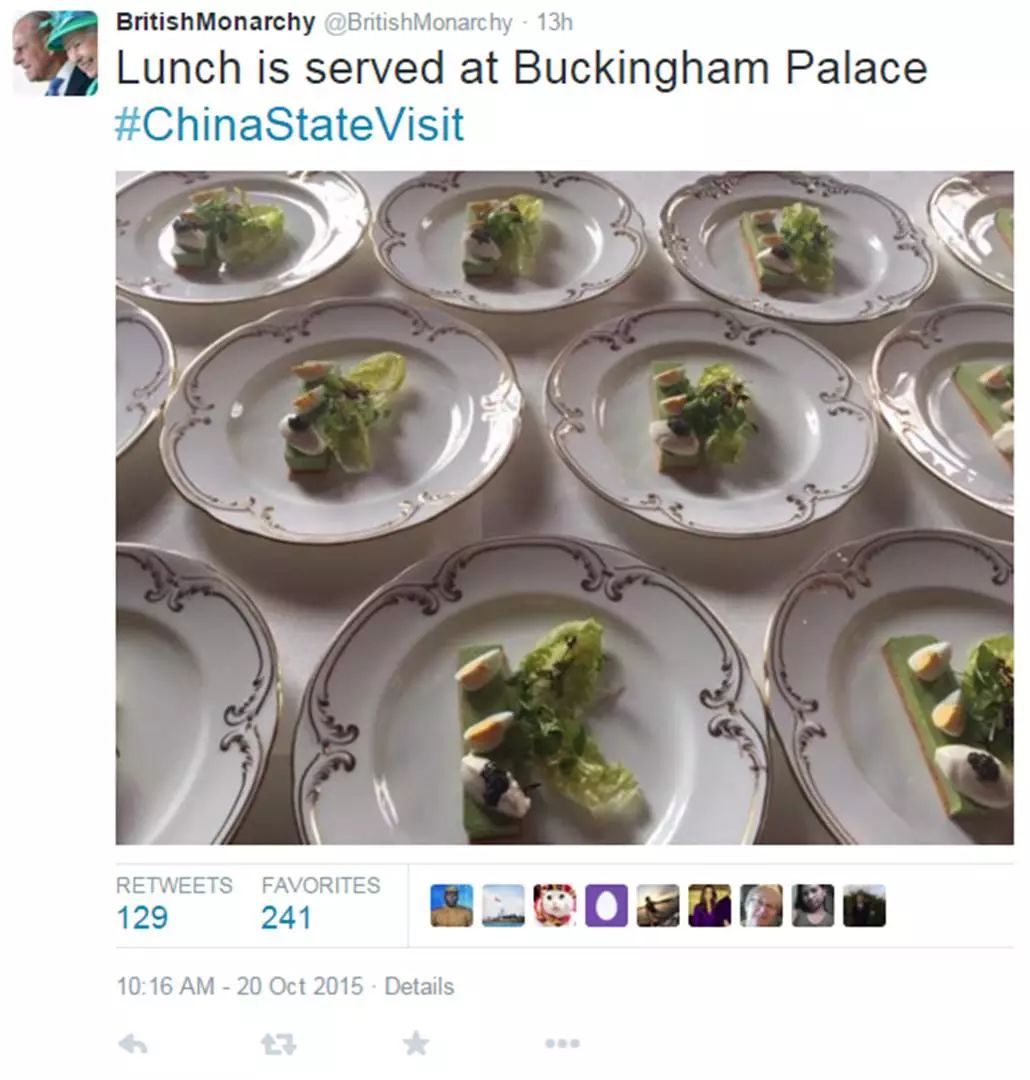 British monarchy's official Twitter account tweets private lunch served at Buckingham Palace on Tuesday.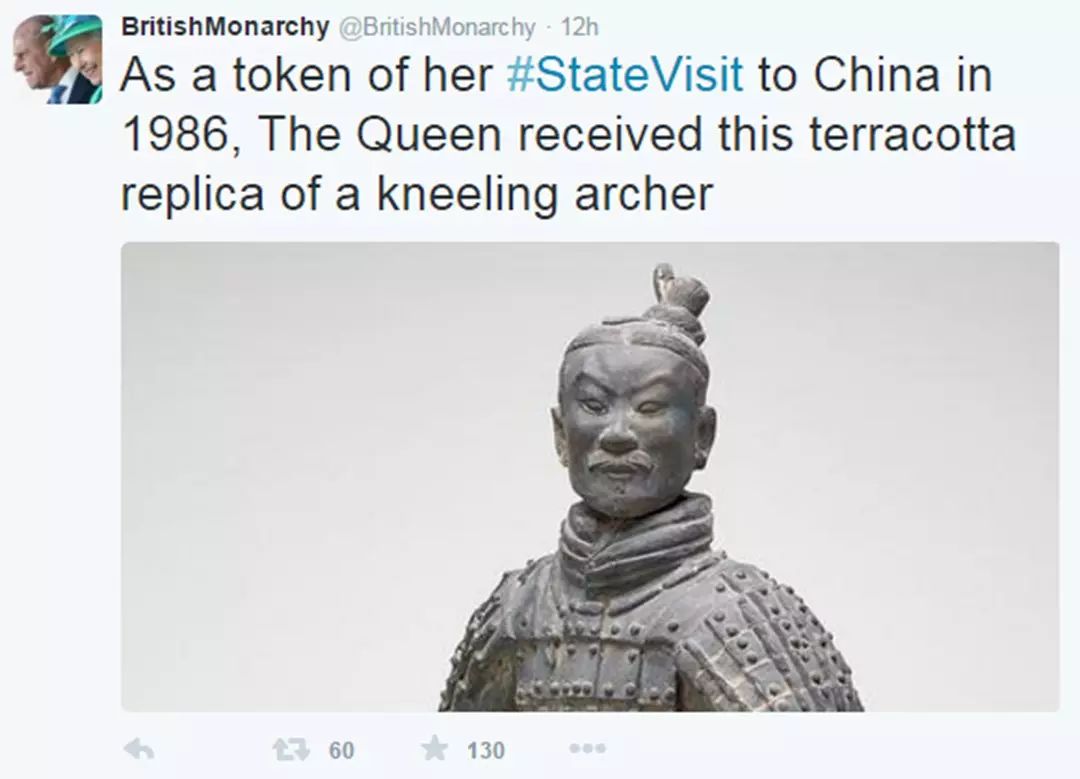 Picture tweeted by British monarchy's Twitter account shows China–related artwork in Royal Collection.

Thereafter, the president delivered an address to British Members of Parliament and other guests at the Palace of Westminster's Royal Gallery. He later met with the Prince of Wales and Duchess of Cornwall for afternoon tea at Clarence House.

Xi Jinping addresses British Parliament
Chinese President Xi Jinping addressed the British Parliament on Tuesday in the Royal Gallery of the Palace of Westminster, as he began a four-day state visit to the UK.

Citing British and Chinese examples from history and today, Xi said that although China and the UK are located at opposite ends of the Eurasian continent, "we have a deep mutual affection.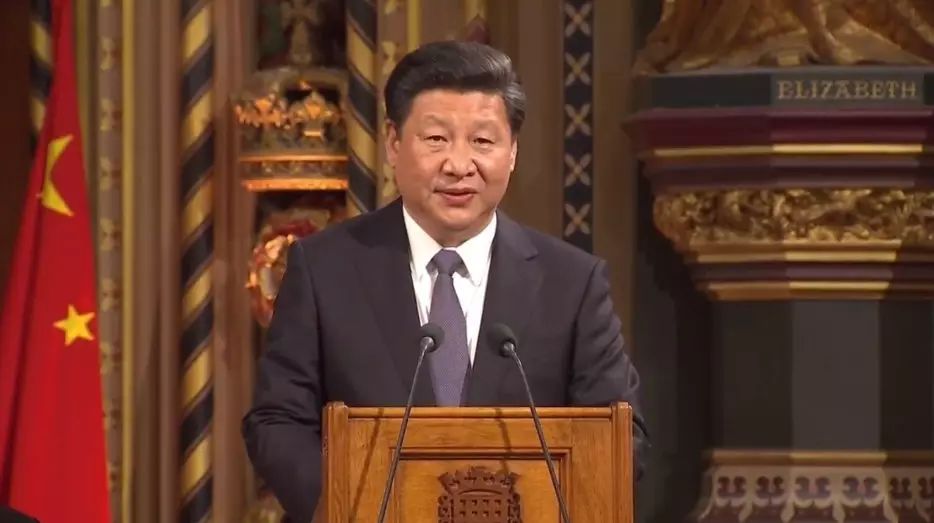 Xi said that China and the UK are "increasingly interdependent", becoming "a community of common interest", and that China-UK relations will certainly embrace a brighter future.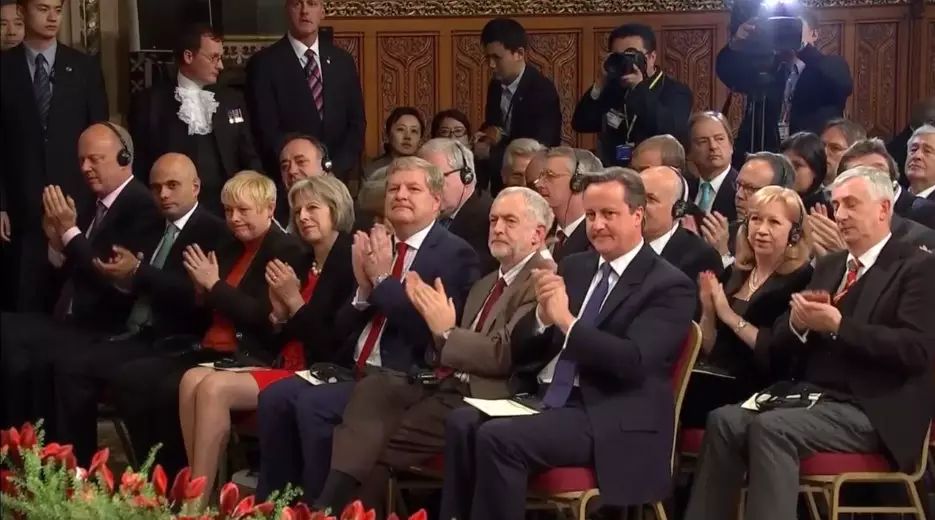 He hailed the UK as the first EU partner of China, the first western country to issue RMB sovereign bonds, and the first to apply for membership of the Asian Infrastructure Investment Bank (AIIB). Britain also hosts more Chinese students and Confucius institutes than any other EU country.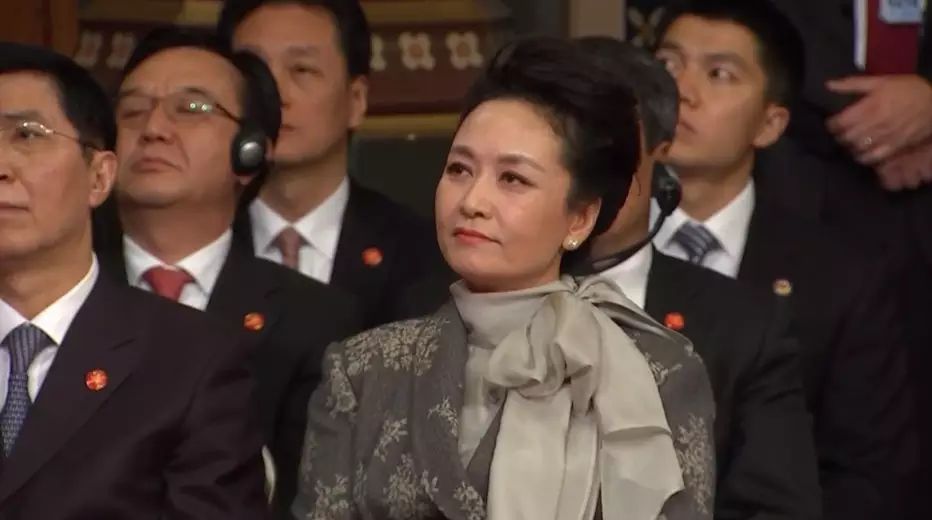 He also quoted Shakespeare by saying 'What's past is prologue', to compare the relationship between China and the UK, adding that "we are in an age of peace and development."

Noting that China and the UK both shared a long history of putting people first and being guided by the rule of law, he encouraged more legislative exchanges between the two countries, reinforcing the important role of the UK Parliament in promoting their relationship.


(With inputs from Xinhua)