An Exquisite Wine Dinner Date with Michelin Chef Maxime Fanton
French by birth and raised in Italy, Max's culinary foundation was established in Spain where he discovered his love for rustic and fine food. Passionate about food and traveling, Max began his quest to learn the secrets of great chefs at the early age of 14. Now, with 14 years of continuous F&B experience accrued, Max persistently strives for F&B perfection through his love for dining out. Being a highly demanding and critical restaurant customer gives Max the perspective needed to hone his skills as a chef and restaurateur.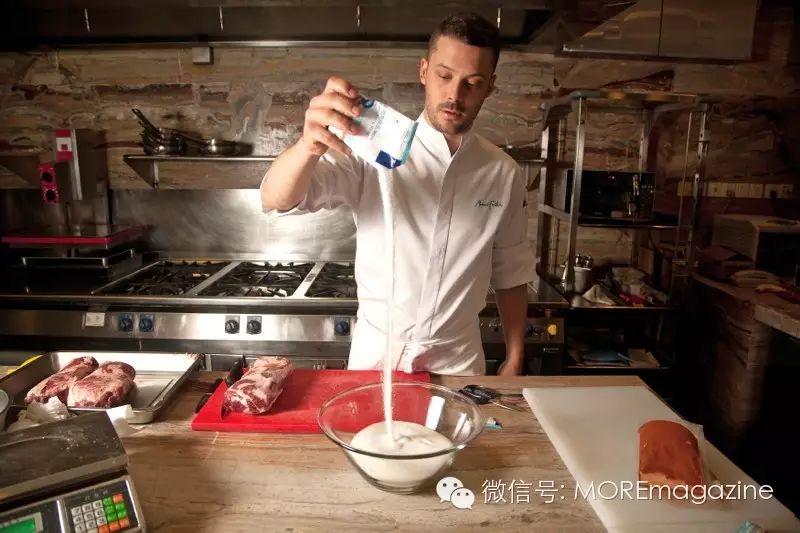 From October 22nd to 24th, he will be the guest chef at the JW Marriott Hotel Hangzhou to prepare an unforgettable dinner for us. MORE went early and had a talk to discover who he is.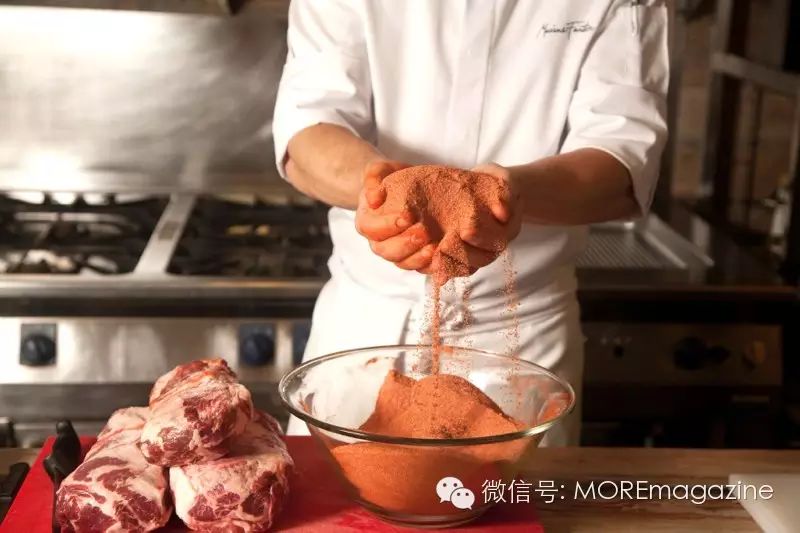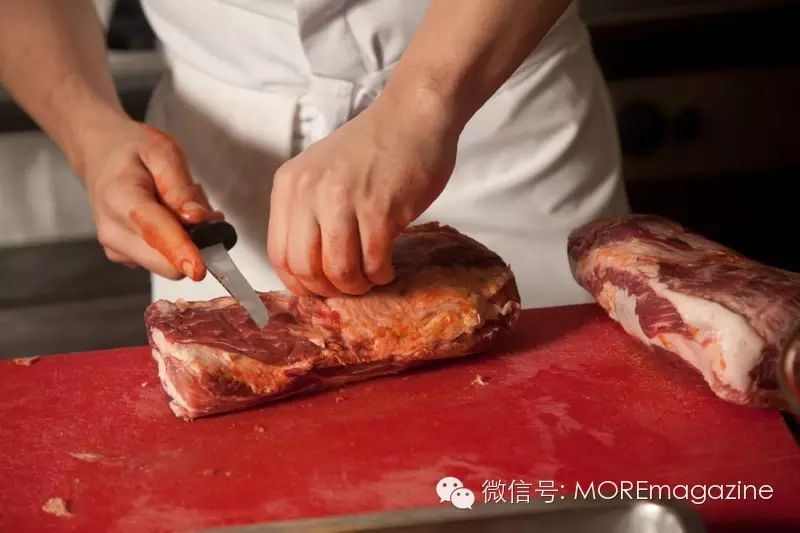 Maxime Fanton is preparing several large cuts of meat for marination. Rubbing a blend of spices into these thick pieces of neck meat, he stops for a moment to let people appreciate the resulting colour. "Look..." he says, "a beautiful colour...sexy". Maxime's energy and passion for food are clear from the off, preparing each cut with the same precision as the last. A presence in the kitchen, yet charismatic enough to encourage a comradery in the kitchen and, although newly acquainted, suggests a familiarity with those he shares the kitchen with.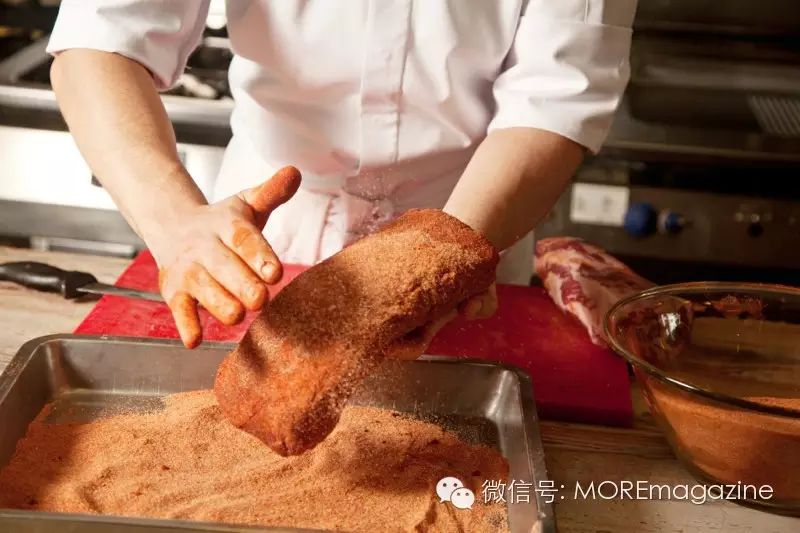 Maxime has been in and out of kitchens all over, and possesses a diverse range of experience in a different range of establishments, from humble beginnings in countryside villages in Northern Italy, to Michelin Star restaurants in Spain. I was able to get him out of the kitchen and into a chair for a few questions in JW Marriott Hotel Hangzhou.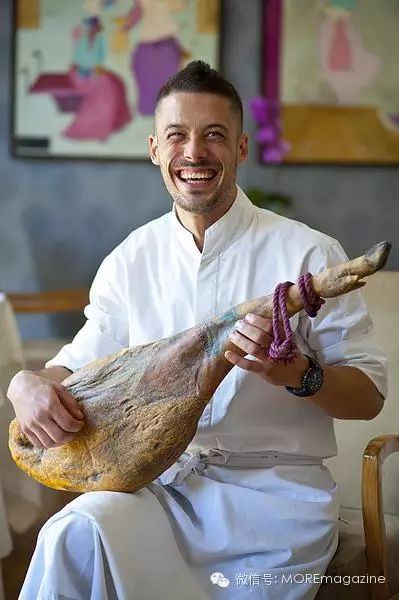 "When did you decide to become a chef?
You know very early actually, I started when I was fourteen years old. At that time it was more like looking for freedom. I wanted to get out, I wanted to have fun, so cooking was the option and I wanted to buy a scooter. I was fourteen years old, so at that age you can actually drive at 50cc scooter. My father told me, look, we can pay you half of it, but you have to pay for the other half yourself. So the only was going to work in a nearby restaurant because I grew up in the North of Italy in the middle of vineyards. The only option was a a restaurant, so that's how it started. In my family we always had a lot of culture for food and we are from Europe where everybody has a lot of culture for food. So that's how it started and then it just escalated. I was very curious and always wanted more. To start in a small countryside style restaurant with very simple traditional cuisine and then I wanted to see more and I was very hungry to learn.

"What was it like working in a Michelin Star restaurant?
When I reached the three stars, I remember I was very excited. I started as an intern, so I was working in a kitchen with another 80 chefs. It was beautiful and a big kitchen with 80 people inside is very frenetic and obviously at 3 Michelin stars they have very high standards. Now, once you get there its like being in another league; discipline wise, product wise - the quality of product is amazing. You don't care about expenses, you care about delivering the greatest quality that you can. But, truly, the 3 Michelin star restaurant was probably the most important experience I had as a Chef. It's something that, until today, it really formed me, and I'm really proud of that.

"How would you say your style of cooking has been influenced by living in China?
You tell yourself you have to find the same ingredients that had back in Europe, and then with time frustrations come and you learn. You learn "why do I need to pretend like everything is the same as back then? I live in a country with so many, such rich ingredients". They have so many ingredients, the variety is great. You've just got to find the right way to buy them and source them. And understand how people work here. So I've been changing a lot.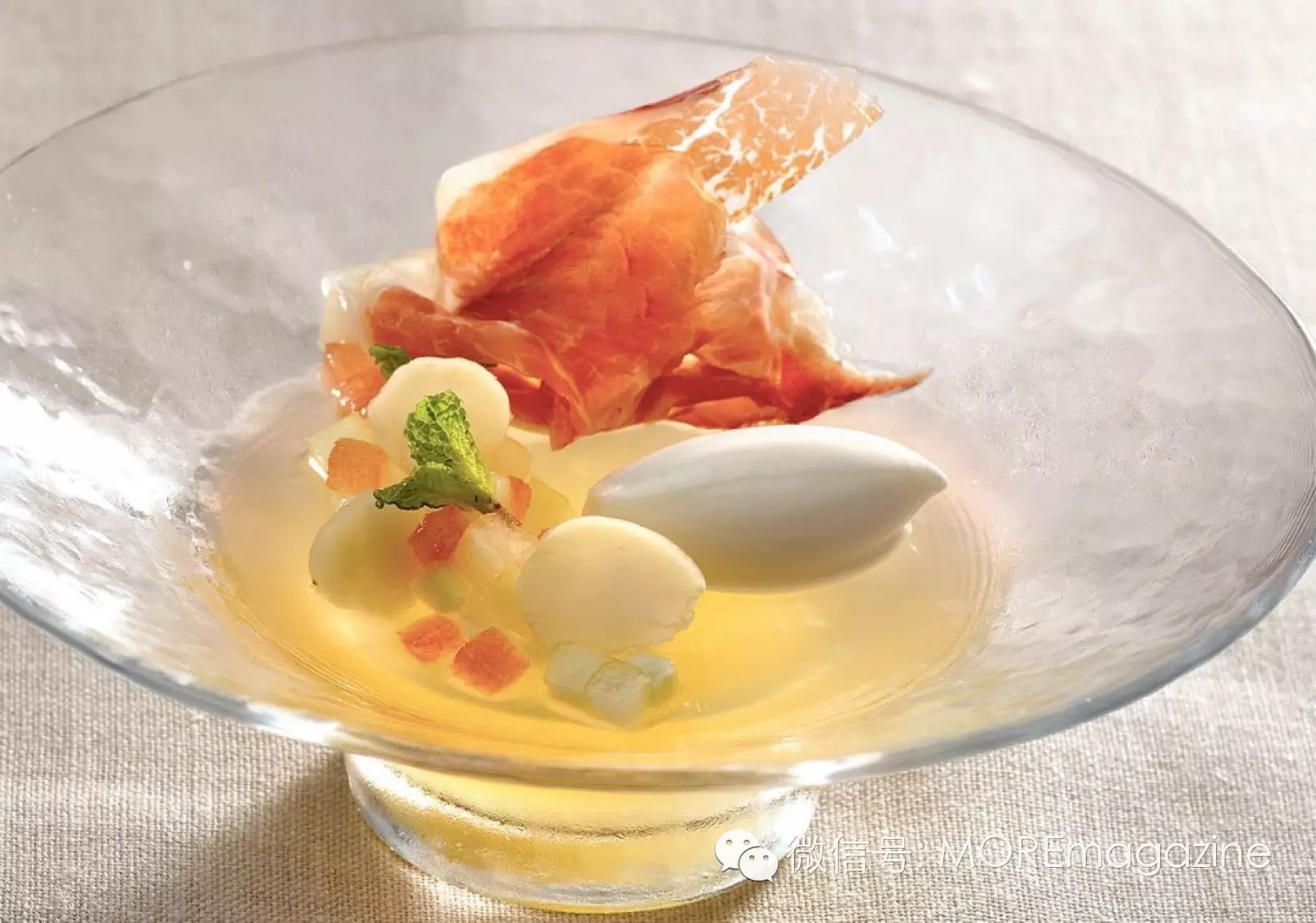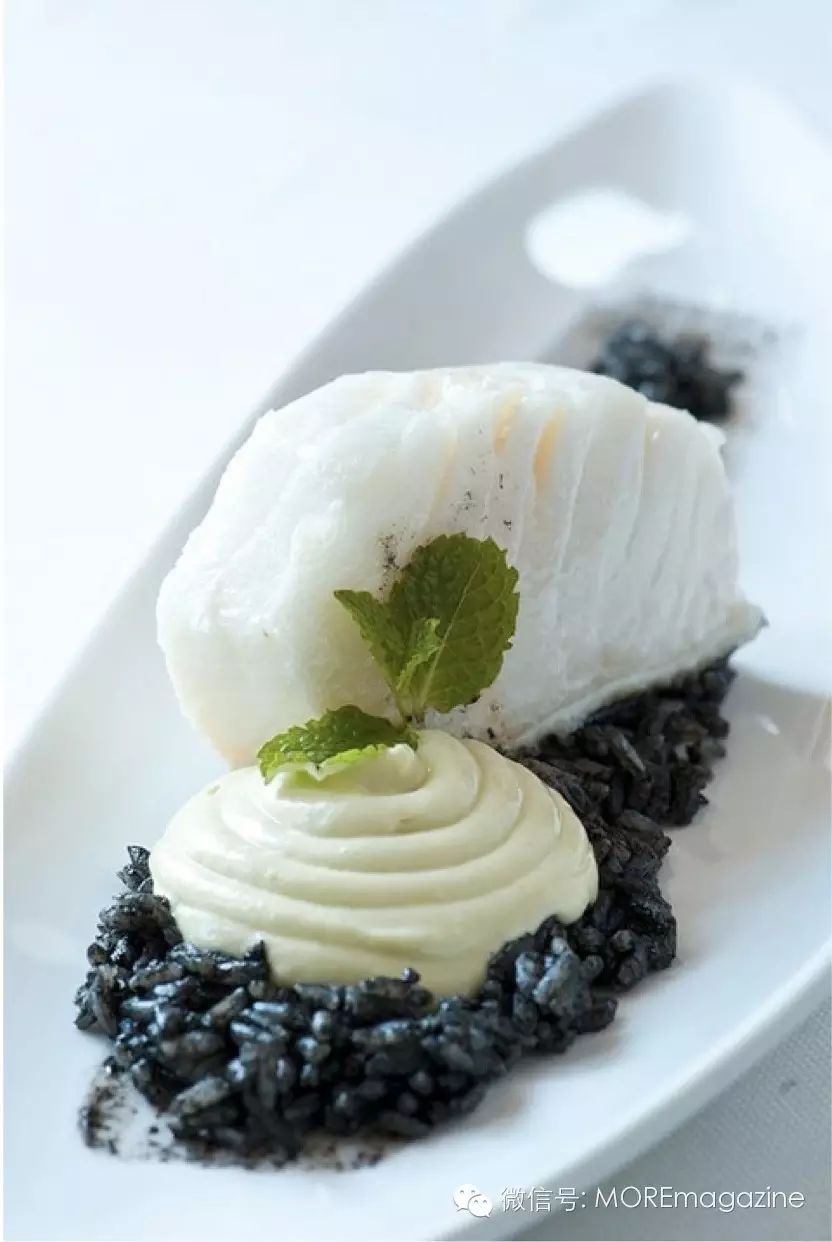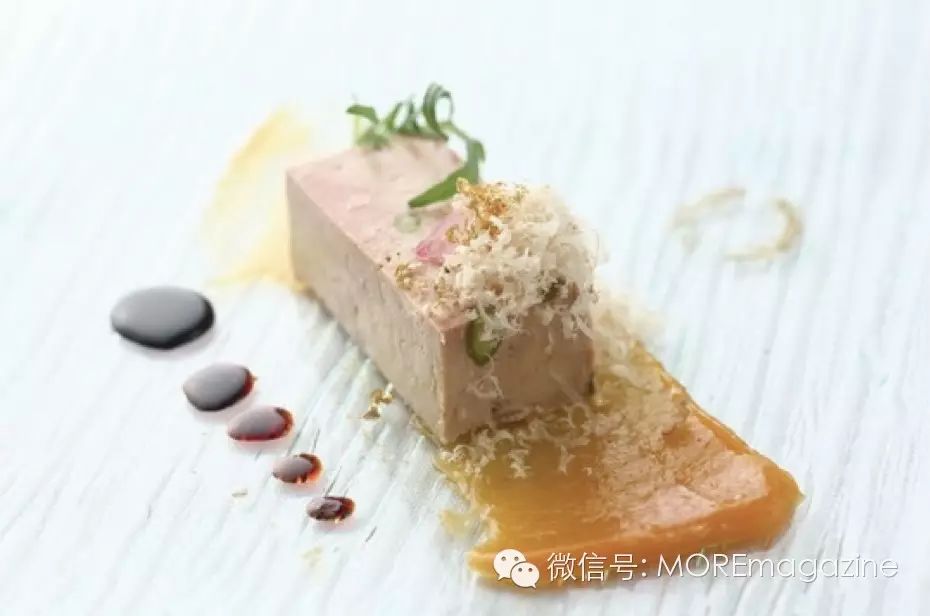 "How do you find you are received over here in the Chinese market?

A lot of people have a very...they have an idea of fine dining that is wrong. They think fine dining is all about expensive products. But it's not. Truly, fine dining is about the respect of products. And bringing the best out of even something very humble and making it right, making it great. People here expect to have lobster, steak, so it becomes kind of boring sometimes. But I think people are changing, there is a lot of influence from the West coming. Things are changing.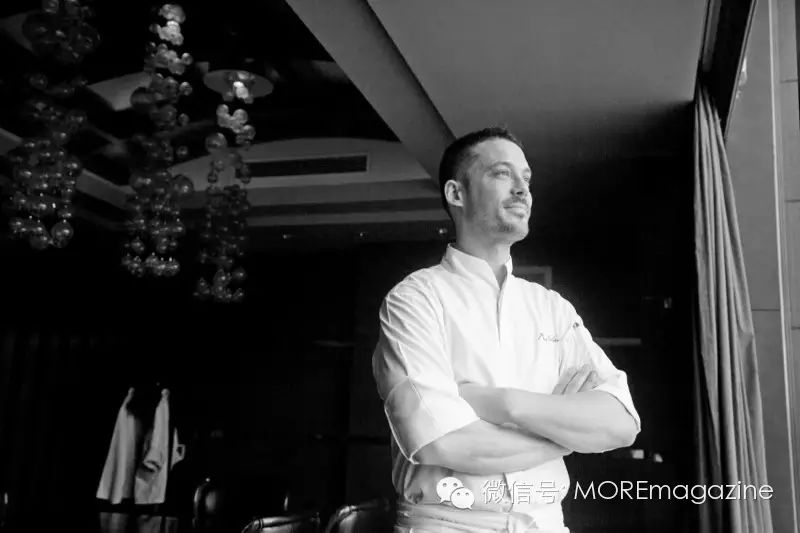 "So what would you say is your personal signature on the food you make?
I always think about the healthy aspect of food. A lot of people are obsessed with food being light and low fat but, coming from a Mediterranean background, I obviously care about eating well and a balance. So if I make something very greasy and I'm plating it I will make sure it goes with something very light. Something more acid, more sour, more fresh. So I like to create balance.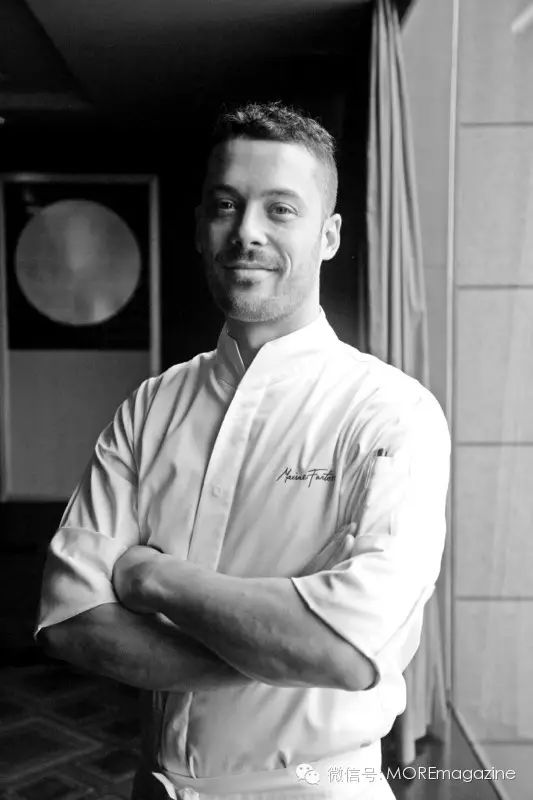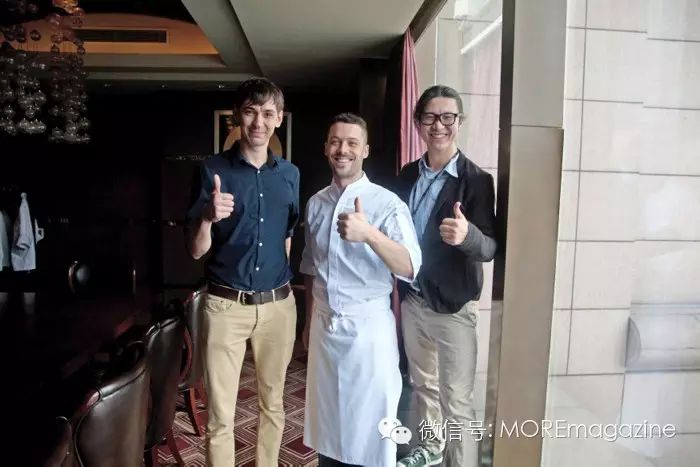 Maxime Fanton will be heading a fine dining event this weekend in JW Marriott Hotel Hangzhou's Cru Steak House. A set menu will be available for 788RMB in the 22nd and 24th, while a Wine Dinner will headline on Saturday 23rd for 888RMB (prices exclude 15% service charge)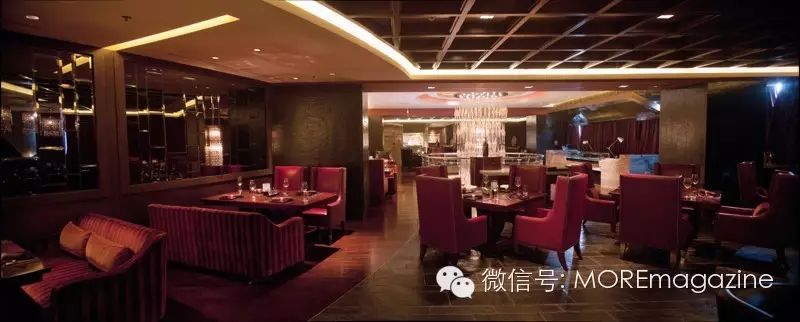 Venue: Cru Steak House
Address: 2/F, JW Marriott Hotel Hangzhou, 28 South Hushu Road 湖墅南路28號杭州JW萬豪酒店2樓
Reservation: 0571 8981 7337
Date: 2015-10-22 to 2015-10-24
Time: 18:00 - 21:00


---
Want to know more events? Find them at www.morehangzhou.com

Want to have MORE on your phone? Simply search "More Hangzhou" in App store or open app.morehangzhou.com with your browser, it's going to make your life easier!
Follow MORE's wechat to find out what's going on around town