[Theme Party] Who You Gonna Call? Ghostbusters!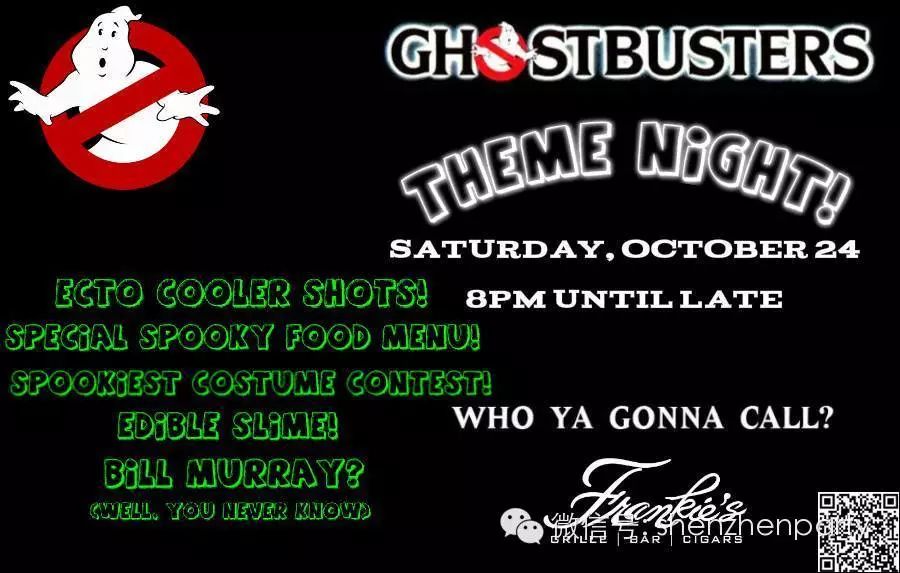 Frankie's is teaming up with the gang at 1831 Beer Co. to gear up for our monthly theme night. On Saturday, October 24 we'll be hosting Ghostbusters Night! With ecto cooler shooters, ghost themed food items, a spooky costume contest and multiple TV's showing an all-time classic this night guarantees to thrill! The 1831 team will be here with 6 beers on tap at melt-your-brain low prices to keep your devilish thirst satiated.
This pre-Halloween party kicks off at 8PM. Don't miss it...or it will haunt you forever!
Event Date: Saturday, October 24, 2015 - 8:00pm - Sunday, October 25, 2015 - 3:00am
Pricing Info: Free entry

Booking Phone Number: 0755-8653-9503
Place Name and Address: Frankie's Houhai, Venture Road, Nanshan Nanshan tea City A District No. 013, 1st Floor -1 No. 013-1, Area A, Ground Floor, Haizhu Cheng, Chuangye Lu, Nanshan, Shenzhen P.R.C
南山創業路南山茶葉城1樓A區013號-1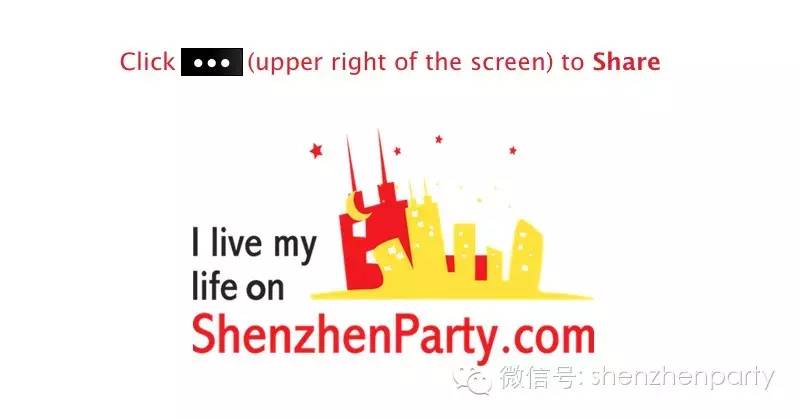 ---
Long-press the QR Code, tap "Extract QR Code" to Follow "shenzhenparty" on Wechat:
For more details, please click "Read More".