Escape to Osaka for ¥1,044!

Today's Daily Deal? A round trip flight to Osaka for ¥1,044!
All you need to do is:

Step1: Download Ctrip app for iOS or Android system from "Read More" link in the bottom of this post or get Ctrip app from any app store.
Step 2: Select a round trip flight from Shanghai to Osaka departing on November 2nd and returning November 9th.
Travellers from other cities don't need to feel left out. Get our Ctrip app find some hidden prices that will blow your mind! Just like this...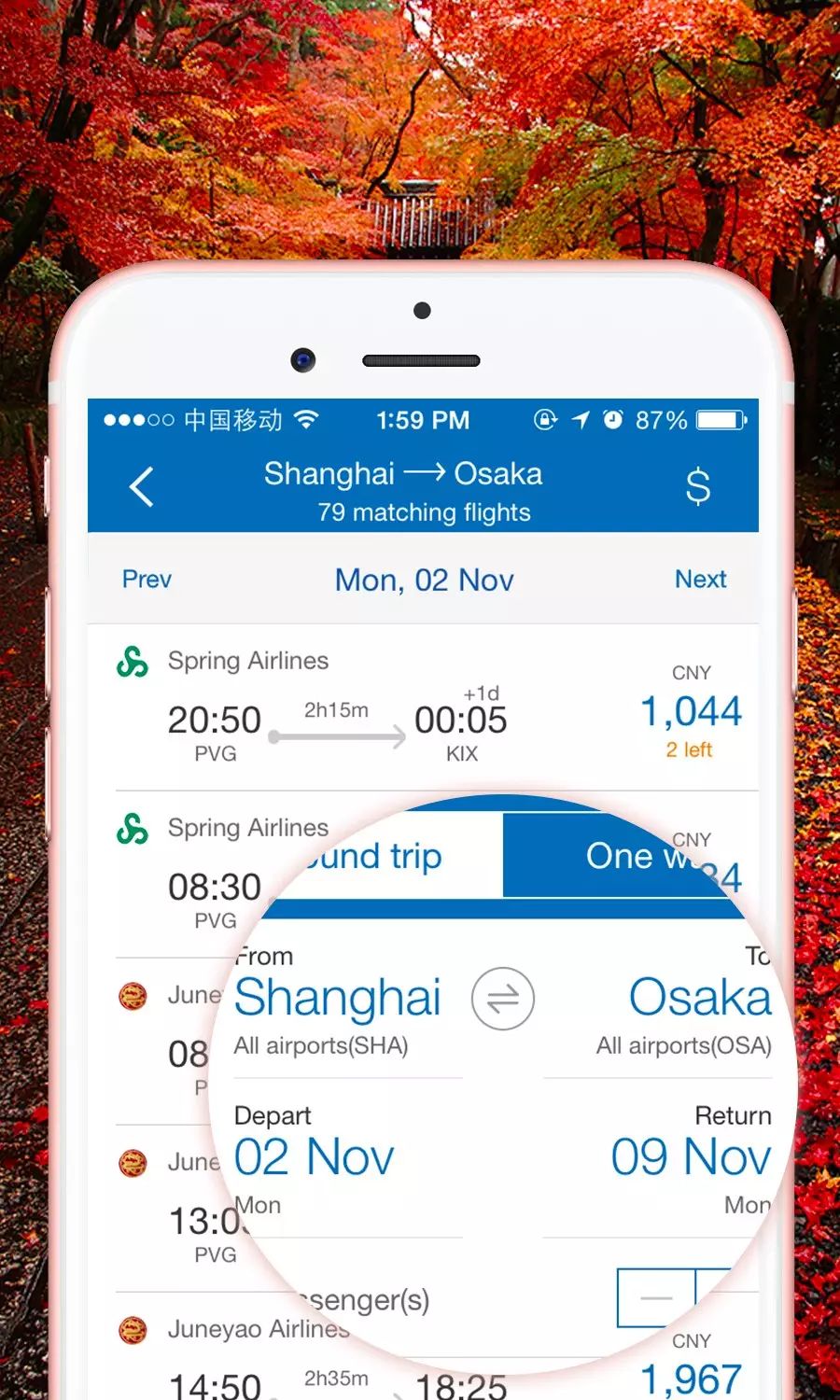 With a population of 2.5 million, Osaka (大阪, Osaka) is Japan's third largest and second most important city. Formerly known as Naniwa, Osaka was Japan's first capital city, and in the 16th century, Toyotomi Hideyoshi chose Osaka as the location for his castle--the delicately beautiful structure that now stands as one of the city's most identifiable landmarks. Today, from Minami's neon-lighted Dotombori and historic Tenno-ji to the high-rise class and underground shopping labyrinths of Kita, Osaka is a city that pulses with its own unique rhythm.

Osaka is also a great gate to Kyoto closeby. The JR tokokaido line will take you from Osaka to Kyoto by only 25-30 minutes & 540 yen.