Classic Laya Burger at the West Side of Town
The signClassic Laya Burger's door really speaks to me: "For serious burger lovers". I will be the first to admit my love for burgers, and to see a restaurant sharing my passion is an exciting prospect indeed.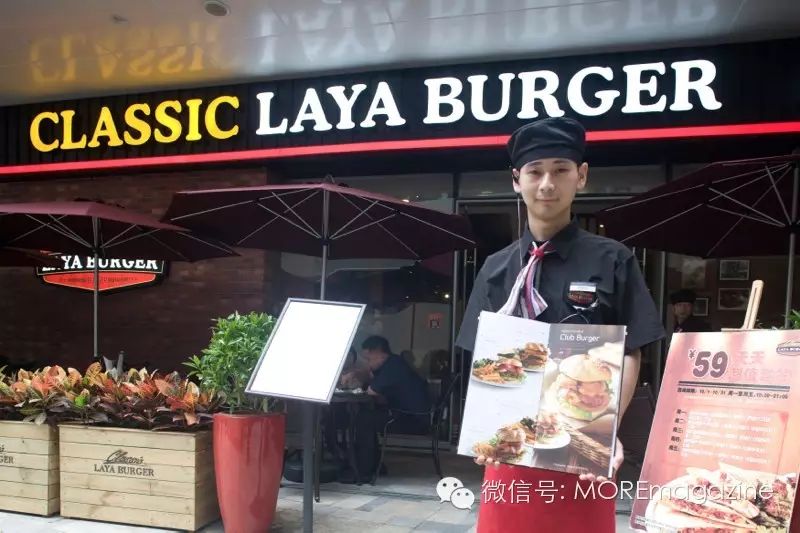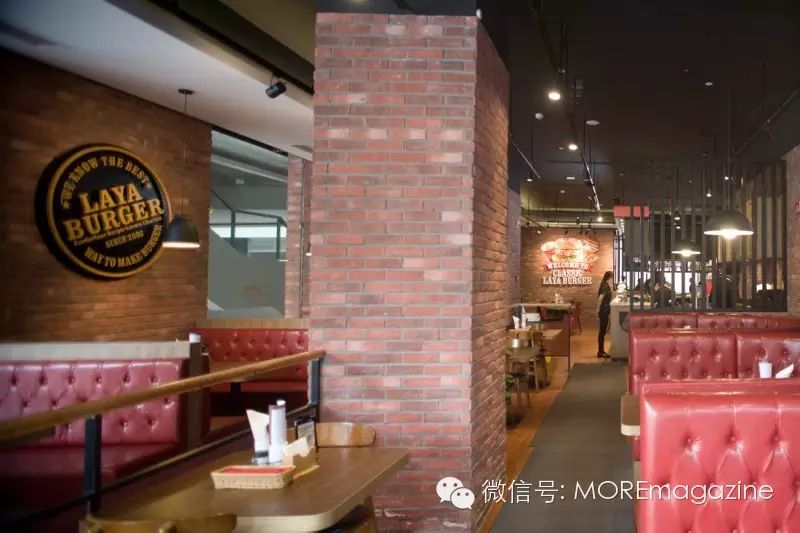 Laya boasts over ten different types of burger, including fish, beef and chicken varieties, all varying in size from big to huge. I ordered the Club Burger (69RMB): patty, cheese, onion ring, fish fillet and salad between two fairly thick slices of bread, and yes, it was as big as it sounds. My colleague attempted to tackle the Classic Double Patty Burger (69RMB), even bigger still; two substantial chunks of meat with some cheese, bacon, onion rings and salad thrown in for good measure and sided with chips. Needless to say, dinner didn't cross my mind that day.



On arrival, you will probably end up asking yourself: "How do I get my mouth around this?" Fear not, Laya have already thought of this as they, very thoughtfully (and sensibly), offer to halve your burger before it arrives, making it that little bit easier to vanquish this sizable foe. However, if you are defeated, feel free to take away and enjoy later.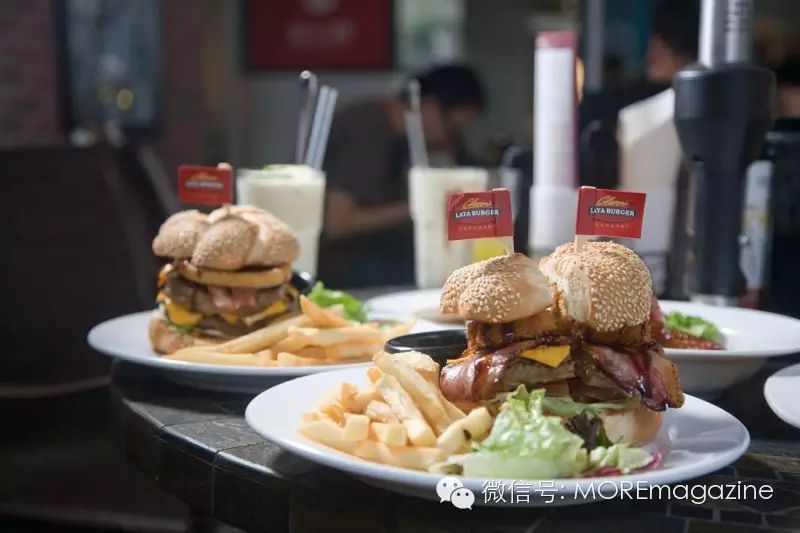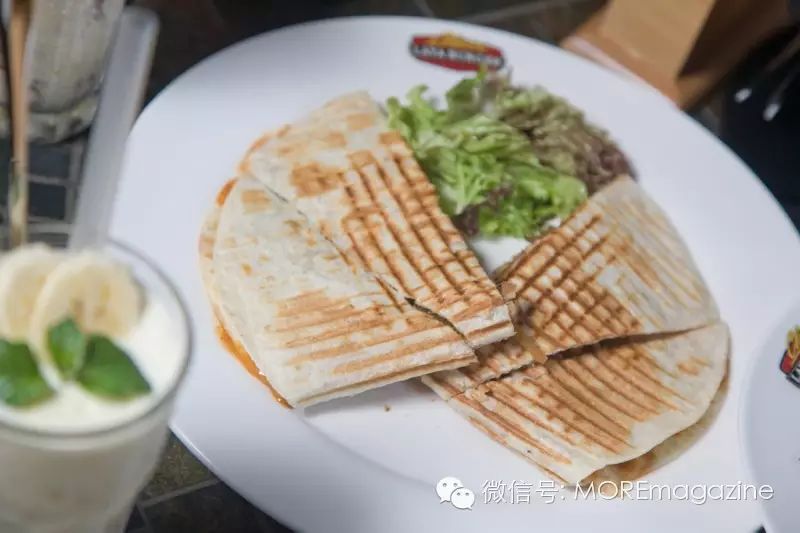 Although clear fans of the meat and bread combo, Laya's menu is quiet broad, and spans a range of flavours from all over the globe. Appetizers in the way of Cajun Wings (39RMB), Garlic Bread (12RMB) or share a combination platter (American Club 79RMB) to warm up your stomach. Pastas (Carbonara 55RMB), Quesadillas (Lamb 58RMB), and towards the lighter end, large salads (Nicoise 49RMB) are an alternative for those trying to steer clear of the meaty madness.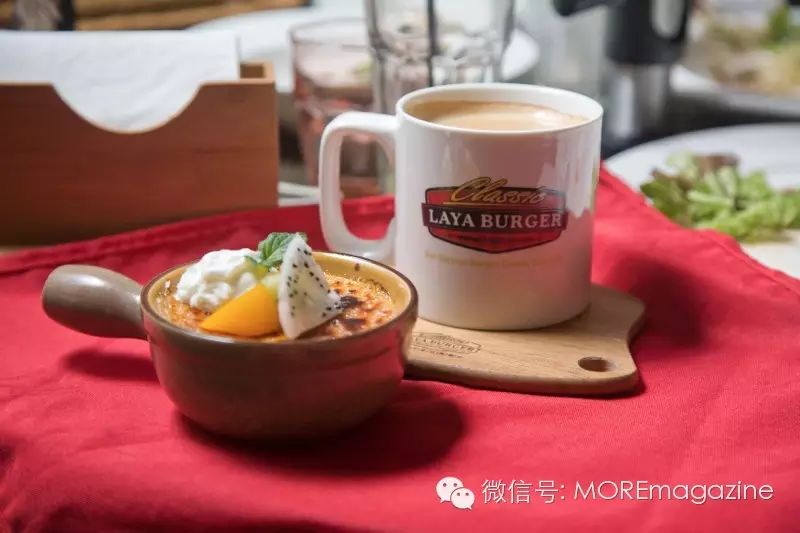 As for beverages, a fairly standard range of non and alcoholic drinks is there for you to accompany your meal. For fans of the spread, I would recommend ordering their Peanut Milkshake (36RMB), as my curiosity was rewarded with a glass of thick peanutty goodness.
Laya is also pleased to offer a perfect platform for burger lovers to enjoy that special occasion, regularly hosting kid's make-your-own-burger birthday parties for the younger fans. Whatever your requirements, they will be happy to oblige in the hopes of giving you a birthday to remember.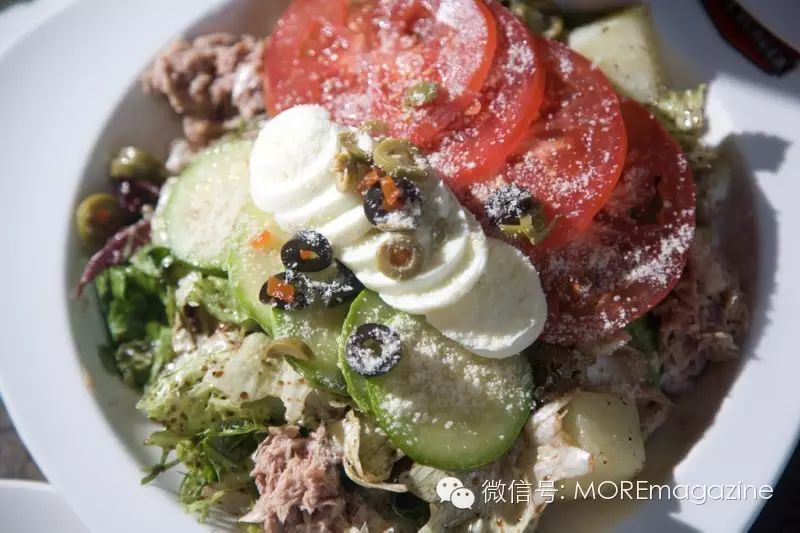 A range of deals are available, including a 10am - 11am Brunch menu, 2pm - 5pm afternoon tea menu and a daily deal special that includes a select dish and drink for 59RMB. Two and three set person menus are also available.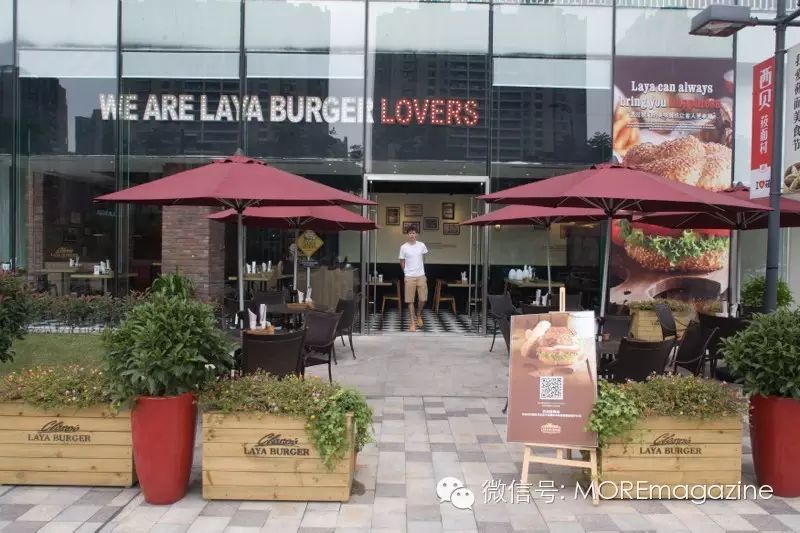 Classic Laya Burger is located on the first floor of Chengxi's Intime Shopping Mall. Parking available.

Address: 88, 1/F, Block F, Intime Mall, 380 Fengtan Road豐潭路380號城西銀泰F幢1樓88號
Telephone: 0571 8669 9135
Opening Hours: 10am - 10pm
Website: layaburger.cn/


---
Want to know more places like this, discover more in the up coming November issue.

Want to have MORE on your phone? Simply search "More Hangzhou" in App store or open app.morehangzhou.com with your browser, it's going to make your life easier!
Follow MORE's wechat to find out what's going on around town