Covestro to Highlight PU Systems for Composites at CAMX
Covestro LLC will showcase its polyurethane systems for composites and examples of its customer collaborations during the Composites and Advanced Materials Expo (CAMX), from 27 – 29 October 2015 in Dallas, TX, USA. During CAMX, Covestro experts will be available at stand Q100 to speak with attendees about the company's materials for polyurethane composites. Visitors can watch customer videos and also see Covestro's polyurethane materials in action in the form of several finished parts representing key markets. Here's a look at what will be on hand.
Building and construction
Window frame stiffener: The stand will feature a thermal insulator display comparing the insulating properties of a polyurethane window stiffener from Deceuninck North America with an aluminium window stiffener.
Residential front door: Jeld-Wen designed and moulded a durable, impact-resistant residential front door with a composite skin. The door features a fine, intricate wood-grain detail moulded in and can be painted or stained, giving the end product a rich look.
Sliding door sill frame: A full-size door incorporating Innoutic's award-winning door sill frame will be on display. Deceuninck North America manufactured the sill frame using the pultrusion process, resulting in a door sill that is strong, yet lightweight, corrosion resistant and thermally insulating.
Residential home siding (cladding) panels: Combining Baydur polyurethane and the Long Fibre Technology (LFT) process with enhanced tooling and manufacturing techniques has made it possible for CPG Building Products to mass produce residential composite cladding. The cladding is attractive, lightweight, strong, and highly durable during and after installation. Additionally, the cladding's polyurethane/glass make-up is resistant to moisture, rot and decay.
Attendees interested in learning more about the advantages and processing of polyurethane composite cladding can attend "Polyurethane-based Long Fiber Technology for Building Envelope Cladding" to be presented by Erik Karni, siding sales Midwest, CPG Building Products, and James Kotar, technical specialist, Covestro LLC. Their presentation will be held in D174 at 8:30 a.m., Thursday, 29 October 2015.
Equipment and mass transit
Concept agricultural vehicle panel: Calling upon LFT and the world's largest double shuttle press, Romeo RIM produced a 9.5-by-6-foot concept agricultural vehicle panel. Romeo RIM is able to manufacture this large, intricately detailed part robotically in one mould. A barrier coat and in-mould painting method enables parts to be painted in the same one-step LFT process.
Automotive load floor and sunshade: Using the Baypreg polyurethane spray laminate process, G&G Industries was able to create an automotive load floor and sunshade that combines lightweight, strength and sound-absorbing properties.
Industry goods
Lightweight laminate panels: SD4 Technologies' lightweight laminate panels are composed of a honeycomb core wrapped in fibreglass that is then sprayed with Baypreg polyurethane. This results in an extremely lightweight sandwich composite with good flexural and torsional stiffness. It is ideal for applications including architectural panels, audio panels, marker boards, office furniture, table tops and RV/boating components. The panels provide strength and stiffness with reduced deflection and are available in a variety of surface finishes.
Utility pole: Using the filament winding process and polyurethanes, RS Technologies manufactured a strong utility pole that is much lighter than steel. This enables easier transport and installation. Additionally, the end product is non-conductive and resistant to rust, according to RS Technologies, eliminating common pitfalls of utility poles manufactured with other materials.
Manhole cover: GMI Composites, Inc., an affiliate of EJ (formerly East Jordan Iron Works), created a revolutionary manhole cover through the resin transfer moulding process. This polyurethane manhole cover is weather resistant, paintable and lightweight – without compromising strength.
Shipping pallets: The common shipping pallet is being revolutionised by Polyurethane composites processed via LFT replace the traditional wood substrate to create an incredibly strong, durable and paintable pallet that is easily cleaned and resistant to rot. When reused, the polyurethane composite pallets can translate into significant operational efficiencies, including less product damage, downtime and repairs.
RM2's shipping pallet is one of two products on display in Covestro's stand – along with residential siding from CPG Building products – to be nominated for the CAMX Award, which recognises cutting-edge innovations and innovators that are shaping the future of composites and advanced materials in the marketplace. Winners will be announced during the CAMX general session, Tuesday, 27 October 2015.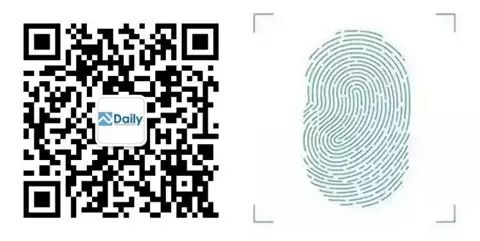 長按指紋 識別圖中二維碼 可以獲取更多PUdaily 獨家行業信息
Press fingerprint :Access to PUdaily Exclusive News