How I healed my broken heart
I was at my end twenties when I found the love of my life.


I experienced the most romantic relationship I ever imagined and felt the proudest girlfriend.


I finally met a man who made me believe in love again.
I was 100% sure that he was going to be my future husband and the father of my children. After three years in a long-distance relationship, I finally crossed half of the planet to join him in Shanghai.
I was already visualising a lovely wedding and a cute mixed-race baby.

However, life is not always as expected.

Although this is hard to admit, one of my worst nightmares was happening to me: Being single and childless in my thirties.

The day my man left home and I arrived to our empty room, I was heartbroken. Crying and screaming, I did not know what to do.

I grabbed my phone. I called a Chinese friend and fortunately he came to rescue me. I'm so lucky to have reached out to him and for him to come.

This day was the beginning of a fresh chapter, and I would love to share with you the ways which are helping me to overcome this new challenge:


1Find in friends your rescuers
Good friends are always here to support and encourage each other. As mentioned, my Chinese friend, Lu, came to rescue me exactly when I needed. He took me to his house and we enjoyed a lovely evening in company of other friends. My tears turned into laughter just a couple of hours later.
I asked Danielle, my American friend, to pray for me. The following day, she wrote me a beautiful letter that I read from time to time to keep myself sane.

My Polish friend, Magda, invited me to sleep at her place for a few days after my break up.

My Italian friend, Meini, listens to me and makes me laugh. What I appreciate the most about him is that he listens with his heart, without providing too much advice. Being listened is a great way to release stress.

My other Chinese friend, Nicole, suggested me to go for a hiking trip with her. This was a great opportunity to reconnect with nature and to have tons of fun!

I am so fortunate to have friends from all over the world. They have proven once more to be the best medicine.


With the beginning of my new chapter, I decided that I wanted to smile does not matter how I feel. I go for groceries and smile at the shop assistant. I arrive to the office and give my colleagues a sincere smile. I call my parents through Skype and I show them that I have reasons to smile. Although I don't always feel like smiling, it helps to keep my head up and it has many other positive effects.


After breaking up, I also decided this was going to be a good occasion to take more care of myself: I've started doing more sport, went to the hair dresser, bought a new pair of jeans... Whatever it happens, I want to be ready for success (My Italian friend reminded me of this, Italians have a great fashion sense).


4Trust that everything is going to be fine
I trust that there is no pain, neither suffering lasting for too long time, that the mission of this step back is to provide me perspective. It already happened to me before: My boyfriend left me, I was rejected at work... However, these "failures" were redirecting me to something much greater. I cannot see that promising opportunity yet, but I trust it is on my way and that all the missed pieces are going to fall into place soon.


Once more, focusing on all the blessing life is providing will shift your perspective and attitude. I am so grateful about my ex-boyfriend bringing me to Shanghai. After living in a few different countries, I finally feel that Shanghai is the place where I am supposed to be.

I am so grateful about my past relationship, it will always have a special place in my heart. Thanks to it, I had one of my coolest experience: Discovering Taipei!


After breaking up, I felt rejected, my self-esteem was dragging... However looking at myself in the mirror, I found some reasons why I am amazing. I write them every day, even though when they seem small. For example, I just climbed a mountain and that made me feel strong. I promise that it works!

If you are going through a similar challenge hope this little advice helps. Keep trusting that the best is about to come! If you have someone overcoming something similar, show them this to lift them too!

What are your simple acts which keep you floating through difficulties? Please share them with us to enrich our experience!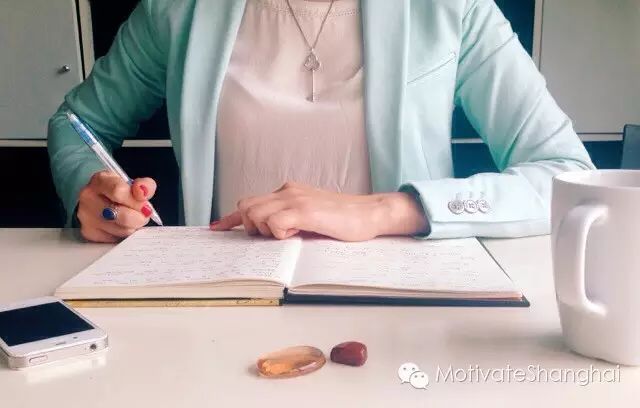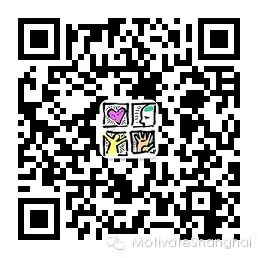 Who do you know that's going through a break up or suffering a broken heart?

We have a Relationships Coach putting on a series of workshops about Love so ensure you keep an eye on Motivate Shanghai.