Clockenflap – Hong Kong's Premier Outdoor Music & Arts Festival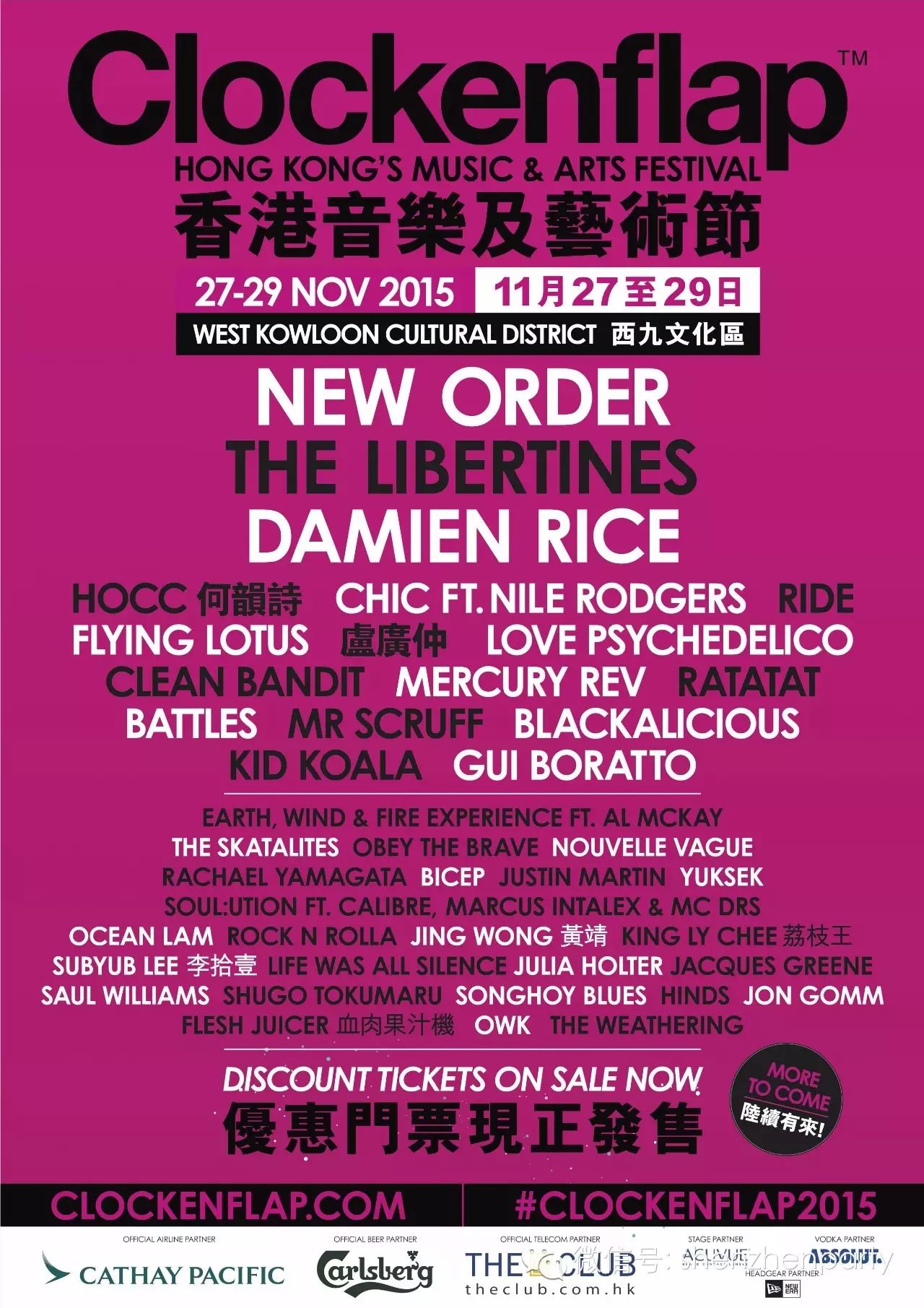 Clockenflap 2015 is off to a strong start with record-breaking early bird ticket sales. The highly anticipated music and arts festival is all set to be the biggest and best edition yet. Taking place at the West Kowloon Cultural District from Friday, November 27 to Sunday, November 29, Hong Kong's premier outdoor music and arts festival is delighted to share the second round music line-up. Additionally, with art becoming a defining feature of Clockenflap, the festival is also happy to announce that this year, bigger and more interactive art components will be showcased, including three colossal art installations and a local arts programme. With discount tickets now on sale, DO NOT MISS OUT!
MUSIC: CLOCKENFLAP'S BOLDEST LINE-UP TO DATE
BREAKING NEWS – Since the announcement of the first teaser line-up, big names such as The Libertines, Damien Rice and Love Psychedelico attracted overwhelming responses from local and regional fans. Further, Clockenflap is thrilled to add to its stunning line-up the iconic post- punk/rock/electronic heroes New Order (UK), who will be headlining on Sunday night. With their new album released just last Friday, the timing could not be more right for the legendary Mancunian rock band to close Clockenflap 2015 in triumphant fashion.
This will also be the only chance for die-hard fans to witness their spectacular performance in South East Asia this year. Joining them on the program includes local Hong Kong favourite Denise Ho, also known as HOCC. Following her smash hit solo concert successes this summer, the Cantopop singer will be on the main stage on Saturday, November 28. Clockenflap will also be welcoming back the musical phenomenon that is Chic ft. Nile Rodgers (US). Their unforgettable 2013 sunset performance went down in festival folklore, and 2015's show will once more bring the house down with crowds grooving to their irrepressible tunes.
Some of the other exciting new additions to the line-up include: Mercury Rev (US), Battles (US), Kid Koala (CA), Gui Boratto (BR), Nouvelle Vague (FR), Justin Martin (US), Yuksek (FR), Jacques Greene (CA), Saul Williams (US), Shugo Tokumaru (JP), and The Weathering (HK). (See Appendix I for the full second round 2015 Line-up announcement.)
To give Clockenflappers a taste of this year's music program, check out the official YouTube playlist here: http://bit.ly/1L0YQZn
VISUAL ARTS: IMPRESSIVE INSTALLATIONS FROM HONG KONG AND ABROAD (First round announcement)
Toweringfestival participants, THE MAGNET PALACE is a giant pyramid, six meters in height, serving as a temple to honour THE HOLY MAGNET - a metaphoric vehicle, utilized to explore materialism, technology and ritual. Serving as an immersive walk through environment, The Magnet Palace houses mixed media artworks from 10 avant-garde international and Hong Kong artists. Set against the luminous and world famous skyline of Hong Kong, festival participants are invited to enter The Magnet Palace for a unique and otherworldly experience.
THE MAGNET PALACE
Following the tradition (or obsession!) with totem poles, Clockenflap will also be unveiling TOTEM. A collaborative project between Clockenflap, Filthy Luker and Pedro Estrellas from the UK, and Matthias Czaja (this year's Clockenflap mascot designer), the totem serves as a façade onto which Czaja will paint a huge ATUM (this year's mascot) with inflatable tentacles protruding from the upper regions of the six-meter structure.
Inflatable tentacles by Filty Luker & Pedro Estrellas (UK)
TITERETÚ, an interactive, family-friendly art installation will also be making its debut at this year's festival. Lightly translated as "You are the Puppet", the mechanical art piece features five giant puppeteer hands made of iron and wood that can be controlled freely. A perfect addition to Clockenflap, Titeretú is an imaginative work of art designed for adults and kids to play with together.
Event Date:
Friday, November 27, 2015 - 6:00pm - Sunday, November 29, 2015 - 11:00pm
Pricing Info:
$680 - $1940
Booking Phone Number:
(852) 2200 0217
Place Address (English/Pinyin):
West Kowloon Cultural District, 29/F, Tower 6, The Gateway, 9 Canton Road, Tsim Sha Tsui, Kowloon, Hong Kong
西九文化區 西九龍海濱長廊港鐵九龍站入口側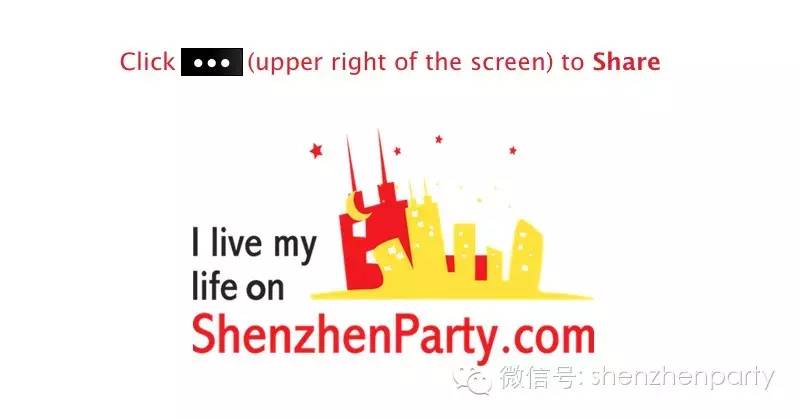 ---
Long-press the QR Code, tap "Extract QR Code" to Follow "shenzhenparty" on Wechat:
For more details, please click "Read More".