City Weekend Family Day -- Eco Planet
From October 24-25, City Weekend and Green City have teamed up to host the Family Day at Green Sunshine Stadium for 11 years. In its 12th year, the topic is Eco Planet. There will be interactive games educating kids about green-living and how to take care of nature and our planet. Like every year, City Weekend & Green City Soccer Tournament with 80 teams will take place on the other side of the field.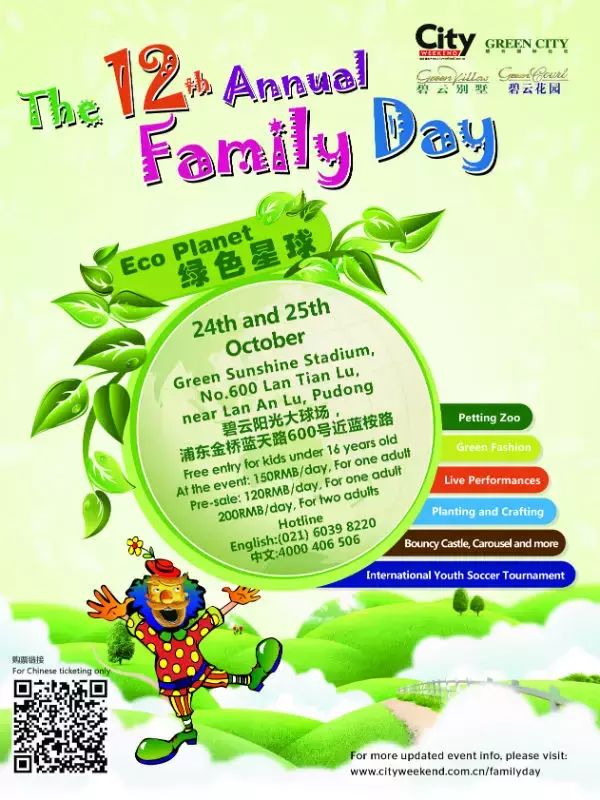 The 12th Annual Family Day will also have bounce beds, a carousel, petting zoo and live performances from ukulele, dance, and kungfu to entertain you. Because everyone loves good food, they have a selection of various dishes and drinks from all around the world, from some of Shanghai's best restaurants.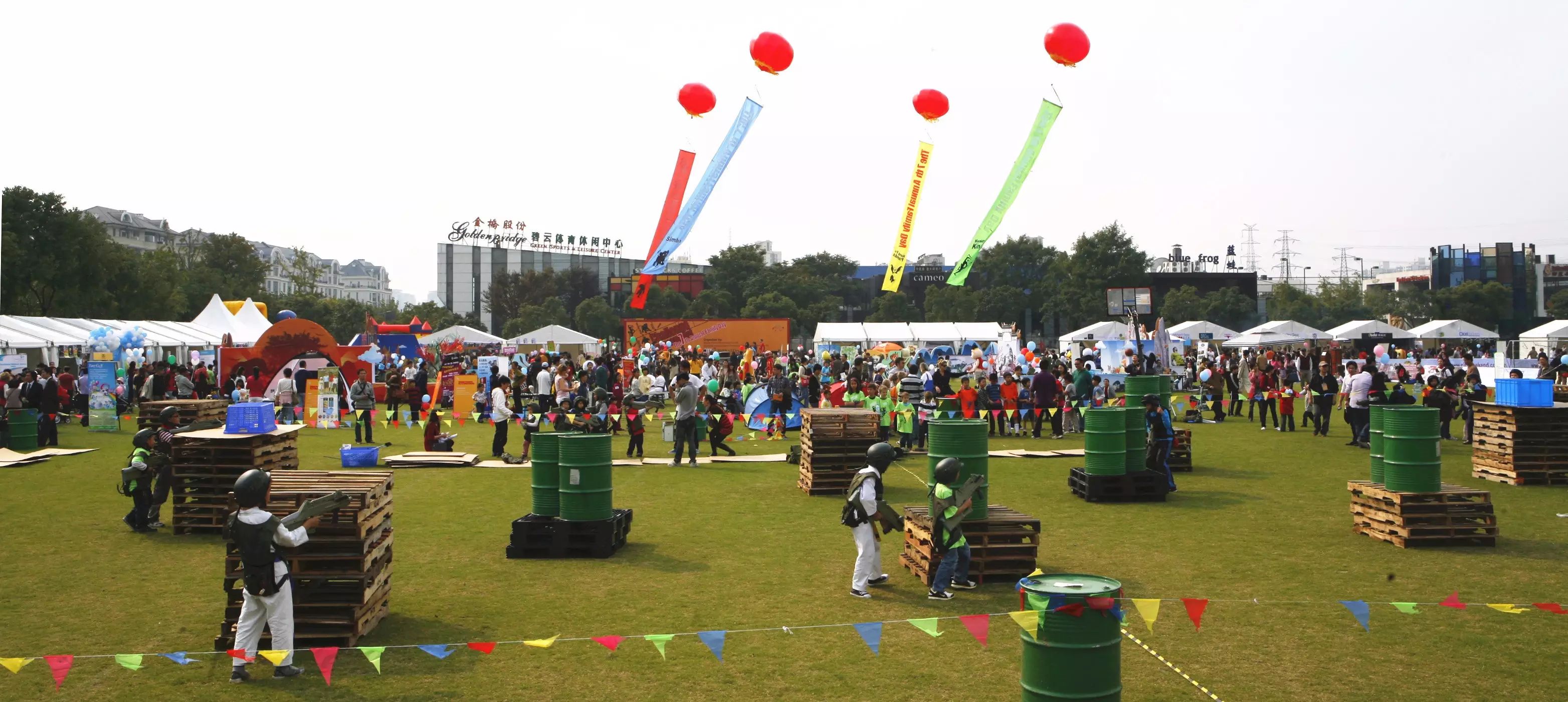 Tickets are on sale right now!

Free entrance for kids under age of 16.
Pre-sale:
One adult: 120RMB
Two-adult: 200RMB
At the door:
One adult: 150RMB
Two-adult: 300RMB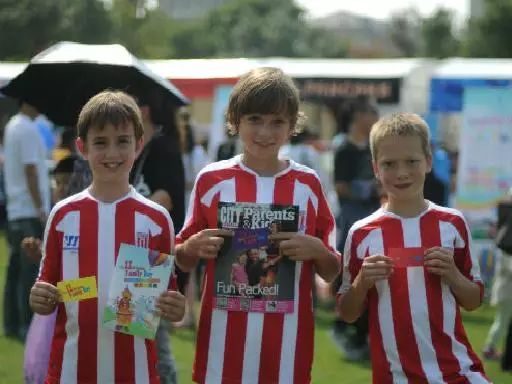 To buy tickets, please call hotline (021) 6039 8220 or Chinese ticketing system Gewara: http://www.gewara.com/drama/270258935. Any Questions? Contact: [email protected]