IELTS Speaking Part 1 , How Do You Feel about Commercials ?
|

2015-10-07
Author:Jamie

|

|
IELTS Speaking Part 1 with Sample Answers for Band 9 ( New Topic )
Topic 17 Advertising :

1- Are there many advertisements in your country?

Oh yeah , plenty of them , every time you turn around you can easily spot them on walls , buses , subways ....etc ,it is kinda annoying to see that much of commercials everywhere .
2- Why do you think there are so many advertisements now?
Well, big profit is a major cause that drives many companies to promote their products through ads ,beside that the competition ,as there are a lot of corps in the market that sell the same thing , so they always strive to come up with creative ways to advertise it .
3- What are the places where we see advertisements?
Pretty much everywhere unfortunately , like I mentioned , we can notice them on the office buildings walls. Public transportation , social media like Wechat and Weibo ,mass media like TV and daily newspapers .
4- How do you feel about advertisements?
Honestly , it irks me so much , some ads are quiet drag and repetitive , plus some really are offensive ads towards some cultures .

5- Do advertisements influence your choice about what to buy?
Not at all , I would like to consider myself as a realistic customer , I always have to see some feedbacks before purchasing anything , beside that I am kinda loyal to the brand which I am used to buy , so ads do not make any much difference for me .
6- Do you like advertisements on TV?
No , I certainly loathe TV commercials , I always have to flip the channel once they show ads ,they are very irritating and quiet boring , I hope they can cease showing them every now and then .
7-What kind of advertisement to you like the most?
I really enjoy checking those ads that show us how to protect our environment , they are very informative and helpful ,as they raise the public awareness towards serious issues that we have to cope with .
7- Do you prefer advertisements on TV or those in magazines?
None of them actually , ads designers try to impact us by .....
Check more sample answer at Master IELTS Speaking by Jamie Wood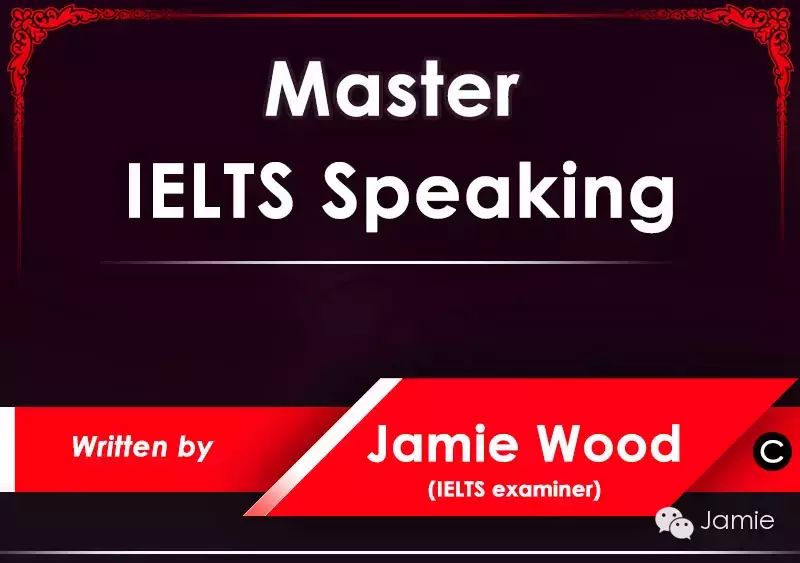 ---
If you wish to read more awesome articles like this, sample questions and answers for IELTS, expressions for Spoken English, vocabulary and slang, as well as daily tips, scan the QR code below to join us. We have a lot of great things to share with you everyday .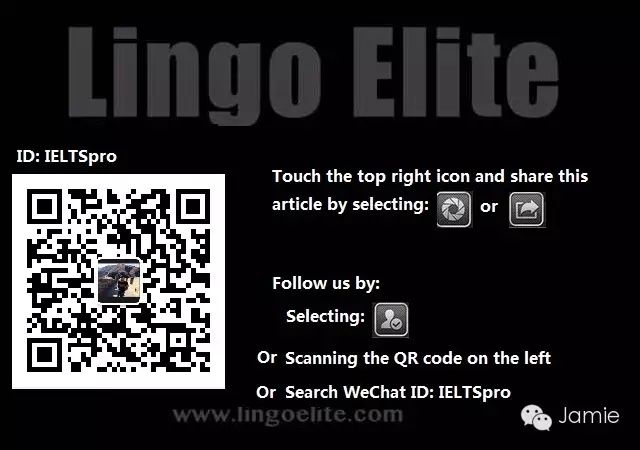 Have a great day ,and if you like this post ,please share it with your friends