Tourists urged to stop touching statue's breasts for joke shots
Staff at a popular scenic spot in Shaanxi Province have called on tourists to behave after many were seen grabbing the breasts of a nude statue for joke snaps over the National Day Holiday.
The statue, located at Huaqing Hot Springs, is dedicated to Yang Guifei, an imperial consort in Tang Dynasty, and one of the Four Beauties of ancient China, who was known for taking winter hot springs in the area.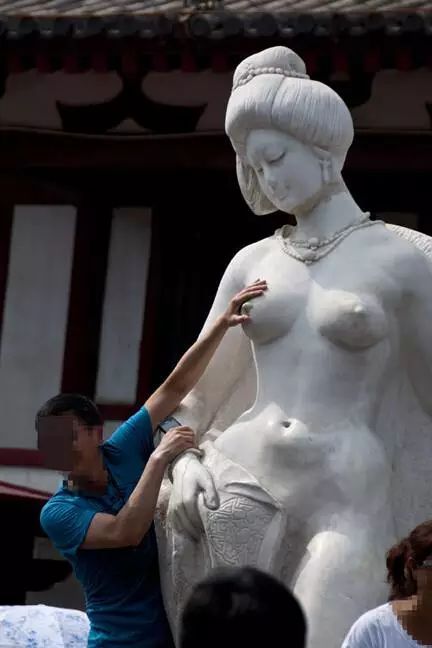 Staff at the site say they'd posted a notice board urging visitors to "take photos in a civil manner," but this was largely ignored and even seemed to spur on more people to take boob-grabbing photos.
Numerous other Chinese tourist spots have reported the same issue.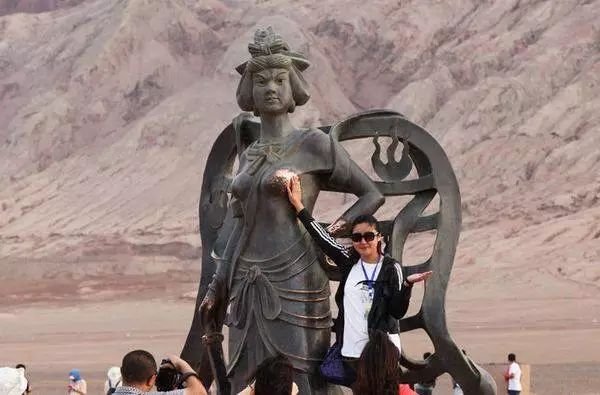 A statue of Princess Iron Fan, a female character in the Chinese classic novel Journey to the West, has had both breasts visibly worn down due to too much touching. Another female statue at a historical site of Shaanxi Province went viral after photos were posted of tourists kissing and fondling it.