¥618 Return Flights to Manila!

Today's Daily Deal is a great escape to the Philippines via Manila. Fly return from Hong Kong for just ¥ 618! All taxes included.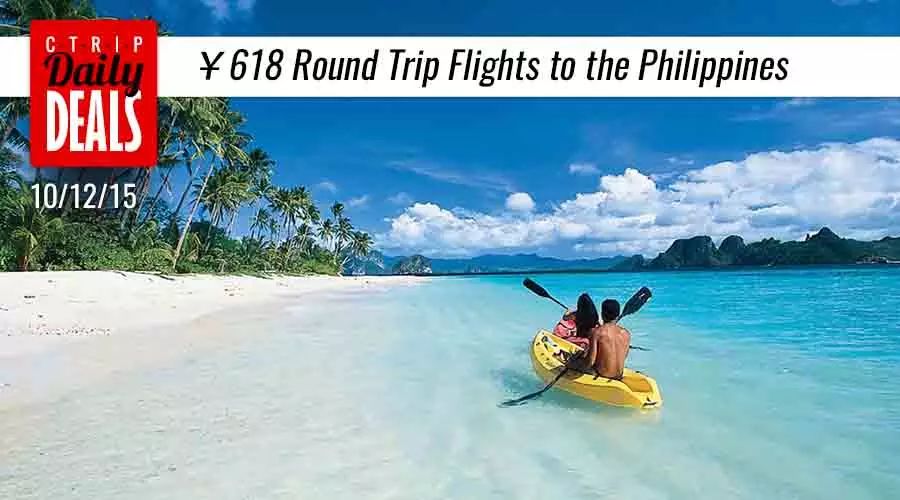 Find this fare on our Ctrip app - two easy ways to access the deal:
Step 1. Download the Ctrip app for iOS or Android from the [Read more] link at the bottom of this post.
Step 2. Select a round trip flight in November.
Hint: Nov 12- Nov 20 selected.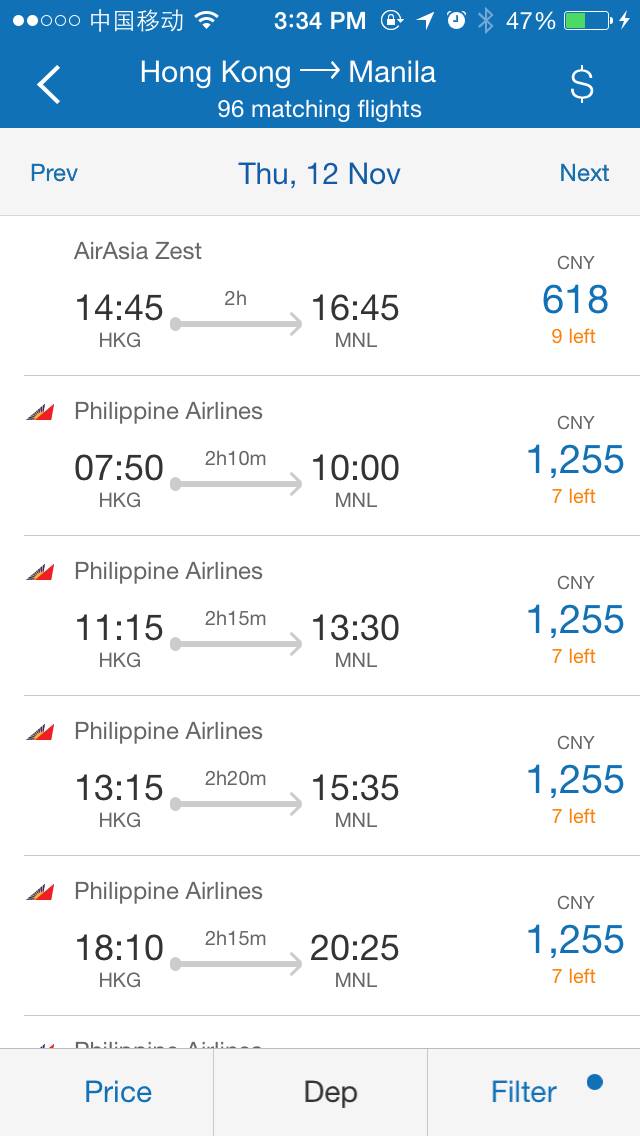 Bustling, sprawling, and often chaotic, Manila isn't everyone's idea of a beautiful metropolis. Still, most visitors to the Philippines pass through its capital at least one time or other. Fortunately, if you scratch beneath the grimy surface you will find plenty of shiny gems that make a visit worthwhile. Amid its modern steel and glass shopping malls and peeling ancient slums are grand reminders of a bygone colonial era. And if the noise and diesel fumes become too much, do what the locals do and head for the parks, Manila's havens of respite and calm.