Wuhan CBD Station unveiled
Recently, Wuhan Metro Group revealed that the decoration work for all 24 stations for the first phase of Metro Line 3 has been completed. This line is expected to be operational by the end of this year. Wuhan CBD Station was the first of the new stations unveiled to the public.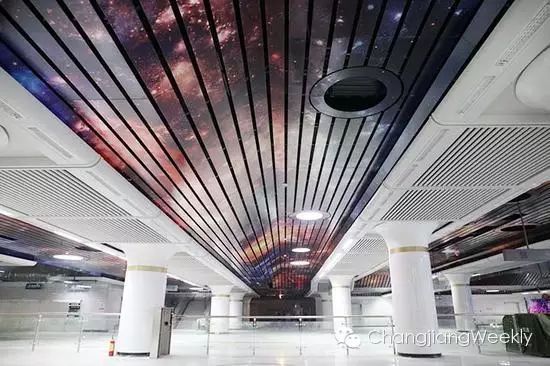 Inside Wuhan CBD Station
The total length of the first phase of Metro Line 3, which is the first subway line to cross the Han River, is 30 kilometers. It runs from Sanjintan to Zhuanyang Avenue. Once it becomes operational, it will connect Metro Line 1, 2, and 4, completing the first rail transit ring linking the three parts of Wuhan.
Wuhan CBD Station will function as an interchange for Metro Line 3 and 7. With eight exits, the 64,800-square-meter station is presently the largest metro station in the city.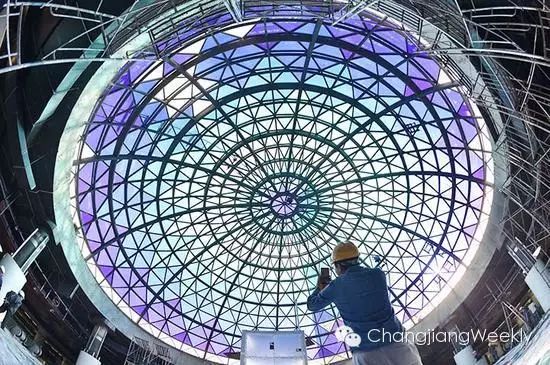 Starry night sky in the station
The design for the station is focused on presenting a starry night sky. In addition to the presence of a big dome, the walls and ceilings have been decorated to reflect this theme. In the hall on the first basement level, stars twinkle intermittently on a rectangular glass wall. Controlled by a computer system, the thousands of lights there can change colors and create different patterns. The visual effect is quite magical.