HIRING---SOCIAL MEDIA/GENERAL ASSISTANT INTERN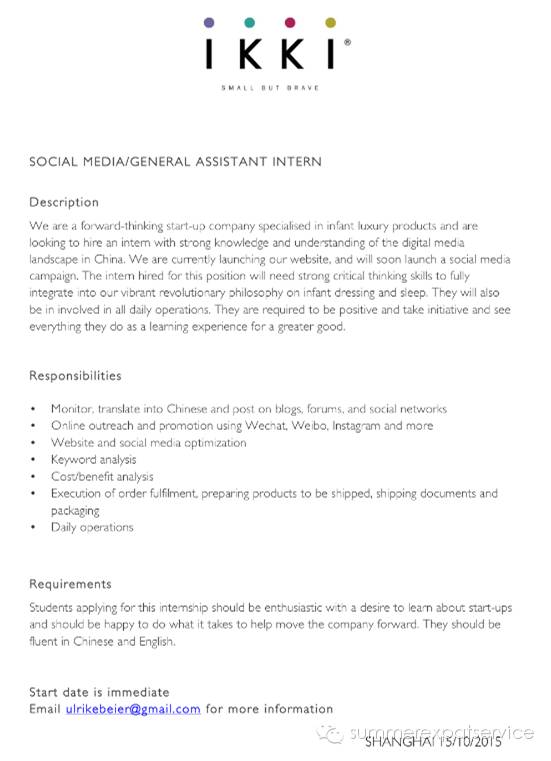 Description

We are a forward-thinking start-up company specialised in infant luxury products and are looking to hire an intern with strong knowledge and understanding of the digital media landscape in China. We are currently launching our website, and will soon launch a social media campaign. The intern hired for this position will need strong critical thinking skills to fully integrate into our vibrant revolutionary philosophy on infant dressing and sleep. They will also be in involved in all daily operations. They are required to be positive and take initiative and see everything they do as a learning experience for a greater good.
Responsibilities
· Monitor, translate into Chinese and post on blogs, forums, and social networks
· Online outreach and promotion using Wechat, Weibo, Instagram and more
· Website and social media optimization
· Keyword analysis
· Cost/benefit analysis
· Execution of order fulfillment, preparing products to be shipped, shipping documents and packaging
· Daily operations
Requirements
Students applying for this internship should be enthusiastic with a desire to learn about start-ups and should be happy to do what it takes to help move the company forward. They should be fluent in Chinese and English.
Start date is immediate
Any intern student is interested in it,please send resume to email:[email protected] resume only please,boss is a foreigner.