A British family's Chinese complex
"My grandma's love of China was influenced by her father," Dr. Simon Haworth told our reporter. He said several of his grandmother's family books revealed that his grandmother'sfather, Henry Edwin Gaddum, once lived in Shanghai for about two years.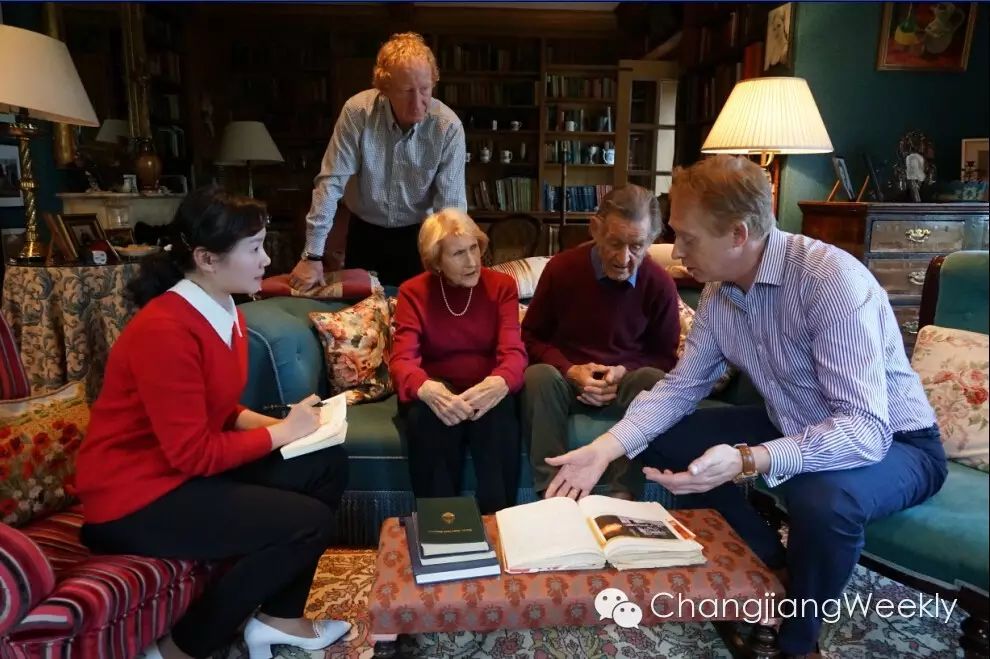 Simon's family talking about the family history with the reporter
In 1875, Henry Theodore Gaddum, Simon's great-great- grandfather,decided to abandon filatures and cotton and establish HT Gaddum & Co., acompany dedicated to silk. While Henry's brothers went into cotton, he immersed himself in the silk trade.
In the late 19th century in Manchester,the birthplace of Britain'sindustrial revolution, electric power encouraged the development of the textileindustry. At that time, China was under the rule of Emperor Guangxu; the Qing rulers were forced to open thecountry to foreign trade and Westernization. In 1875, Henry invited Jardine Matheson to join him as a business partner. For along time, Henry and Jardine managed a joint account. Their business involved importingsilkworm cocoons from Indiaand Jiangsu and Zhejiangin China.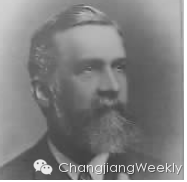 Henry Theodore Gaddum (left) and Henry Edwin Gaddum (right)
In 1887, Henry sent his eldest son, Henry Edwin Gaddum, to China. Helearned business skills at a facility run by Jardine in the Shanghai silk sector. He stayed in Shanghai for two years.In his memoirs, he wrote, "My time in China was the happiest time of mylife."
Jardine owned a steam ship which was used to deliver letters and packages. Letters were delivered once a month. Because of his connections,Henry Edwin Gaddum often received his letters earlier than others. He worked about one week out of each month. In his spare time, he played polo, wentrowing, and hunted. "For business, I occasionally make trips to citieslike Beijing, Shanghai,and Wuhan. Ioften feel that my trips are much more stressful than those taken by my ancestors," said Simon.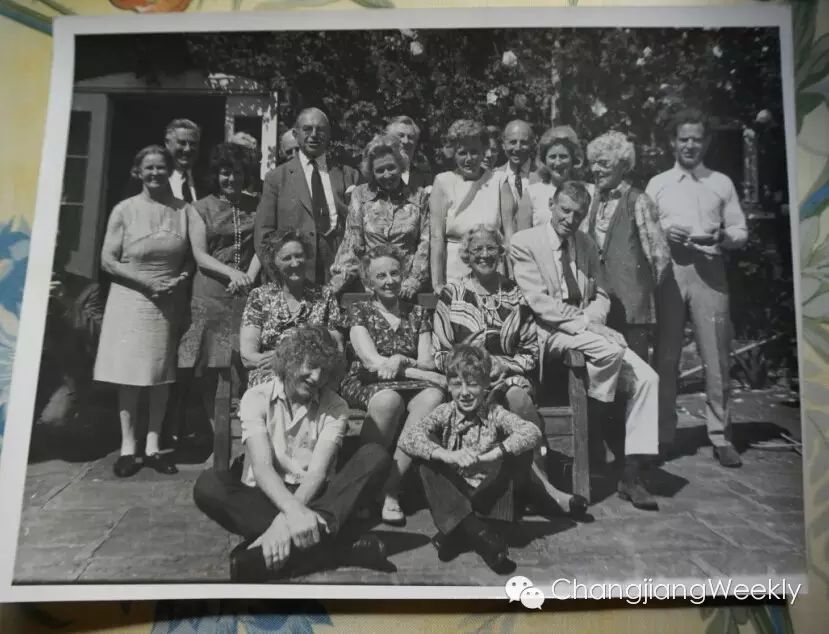 Old family photo
In the library at Cambridge University, Simon found some of the original business letters between HT Gaddum & Co. and Jardine Matheson. There are over 30 letters on record. The last is dated 1929.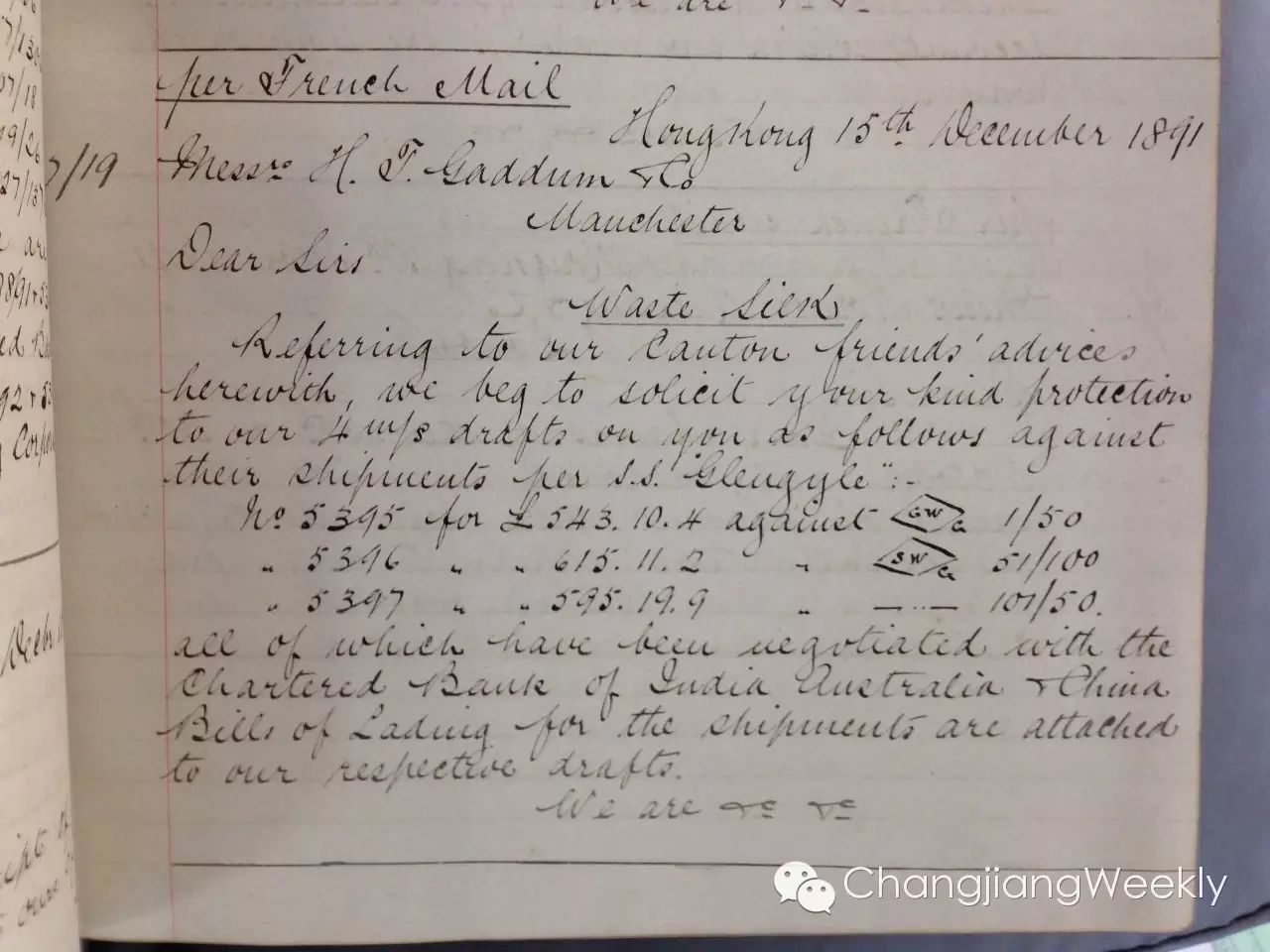 Business letter between HT Gaddum & Co. and Jardine Matheson
Philip, Simon's father, said that the family business was eventually handed over to Anthony Gaddum, Philip's cousin, who turned it into aninternationalized yarn company.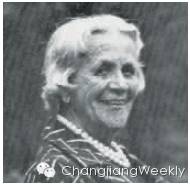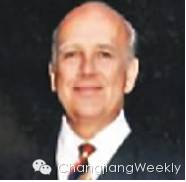 Dorothy Gaddum , Simon's grandmother (left) and Anthony Gaddum(right)
In the 1990s, Anthony began importing silk and silkworm cocoon wastefrom China.Before he retired in 2004, he made many business trips to China. Philipsaid, "Sadly, he passed away in 2008. Were he still here, I am sure thathe would be pleased to talk about his experiences in China."
Simon's eldest son, George, interned at a company in Shanghai for several months in 2012. Hisexperiences were similar to Henry Edwin Gaddum's experiences. Simon said,"Two fathers separated by 100 years sent their sons east to China. We didso because we are optimistic about China's developmentpotential."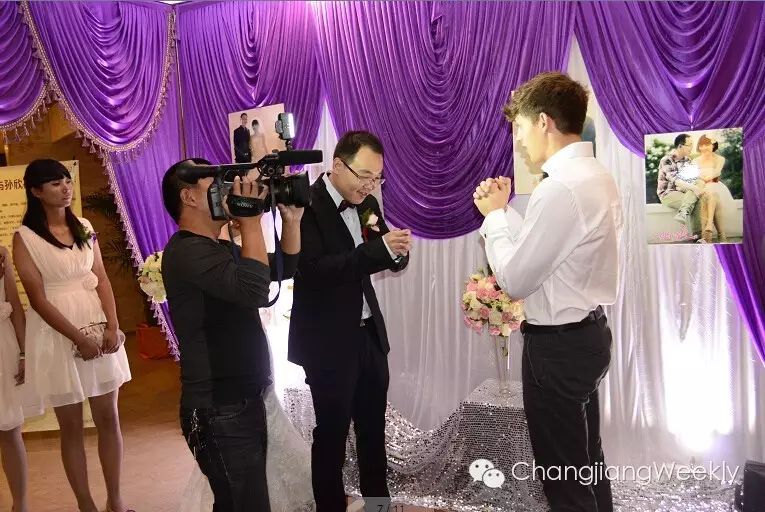 George attending a Chinese friend's wedding
Henry Edwin Gaddum came to China a century ago to learn business skills. George came to do the same, but he also came to learn aboutthe culture and customs of this fascinating country. During his internship,George realized that the U.K.,as well as other European countries, need people with knowledge of China, for familiarity with China is sureto facilitate future cooperation and development.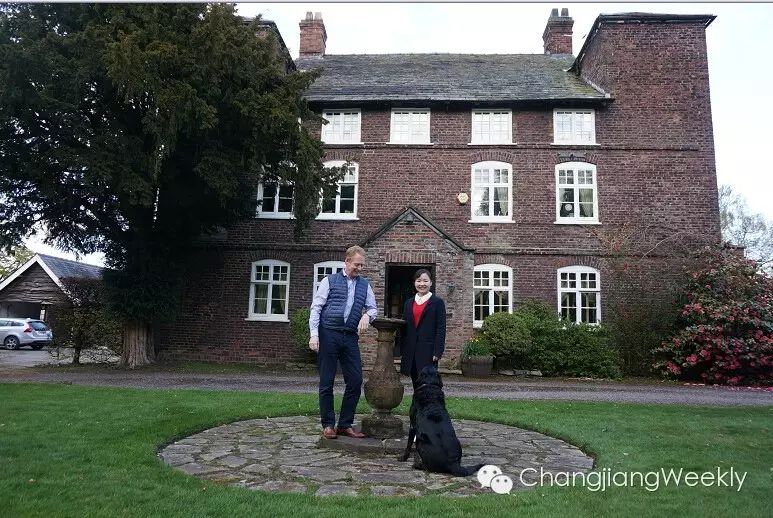 Simon infront of his parents' house with our reporter
Simon said that his youngest daughter, Amara, has already started learning Chinese. "Forme and my kids, Chinais the future," said Simon.