Nov6-8th, Hard Hiking at 7peaks, 2days 50KM with awesome view.
Why you should join this trip?
The 7-peask hiking is the second hard hiking in the east of China. The total route is about 50KM and total altitude is about 4000-5000m. From the east Tianmu Mountain to west Tianmu Mountain, we have to across 7 main peaks, but in fact, 9 peaks. They are West Tiammu Mountain (1506m), Longwang Mountain (1587m), Yaowang Peak (1551m), Qianmutian Mountain(1554m), Tonghanggang Mountain (1503m), Yangtianping (1248m), Yizipang Mountain (1264m), Xianrentai Mountain (1290m), East Tianmu Mountain (1479m).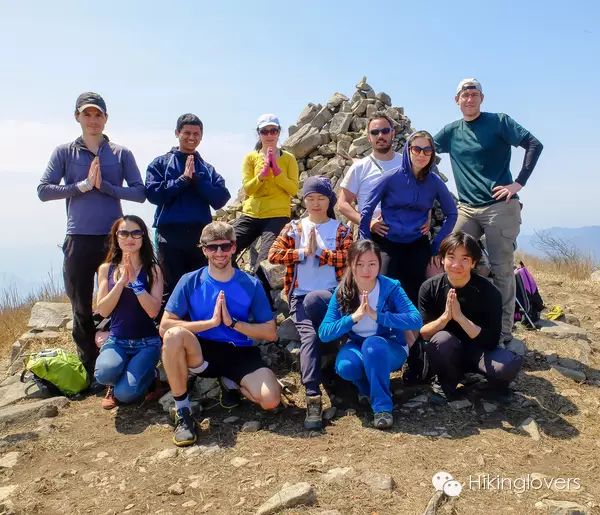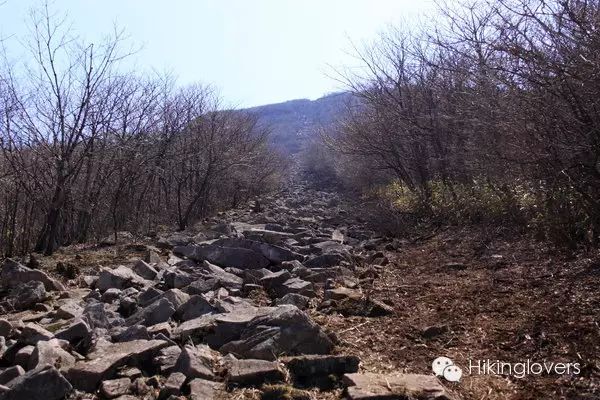 I went here on Feb, 2015. With awesome snow and hikers. Meanwhile, this is my favorite hiking place and never get tired of this place, each time i went there have didn't difference feelings. If you never been this place and love hiking, I highly recommand this place to you, but not for beginner since it's hard hiking with small group.
Meetup point:
7.30pm, Exit 3/5, Line1/4, Shanghai indoor stadium station.(地鐵1/4號線,上海體育館3/5號口集合)
Brief Schedule:
Day1. Leaving Shanghai at 7.30pm
Day2. Whole day hiking at 7 peaks
Day3. Hiking + Take lunch then back to Shanghai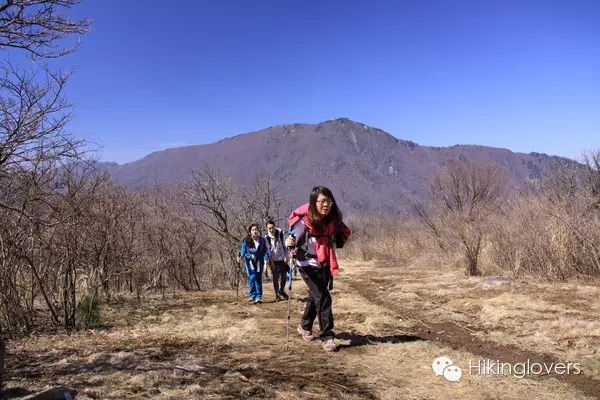 Accommodation and Camping
Friday and Saturday night: Guesthouse or Camping (Normally we will arrive there very late, so Guesthouse is suggested for Friday, Saturday night can camp, but need to carry your stuffs and a -5degree sleeping bag)
How about if you don't have tent?
Tent and mattress for renting is 100RMB, including one double tent and two mattress.
About Sleeping bag: We highly recommend to have your own sleeping bag, sleeping bag is personal using stuffs close to your skin. And also it's really useful no matter in hiking trip, travelling or even can use at home on your coach.

Meals
Meals provided by local guesthouse: Saturday's breakfast and dinner; Sunday's breakfast.
Meals you have to bring: Saturday's lunch on route;

Price: 750RMB (Max 16 ppl, Min 12 ppl)
Deposit is 300RMB should be prepaid 3days before the trip, can pay via Alipay or Wire by bank
The price included: All the transportation fees and driver's allowance; Leaders' allowances and all the organizing fees; Local Guide; Utility equipment and first aid; Professional outdoor insurance; Meals mentioned above. Friday and Saturday's Local Guesthouse;
The price not included: Alcoholic drinks, personal shopping and other cost not mentioned above.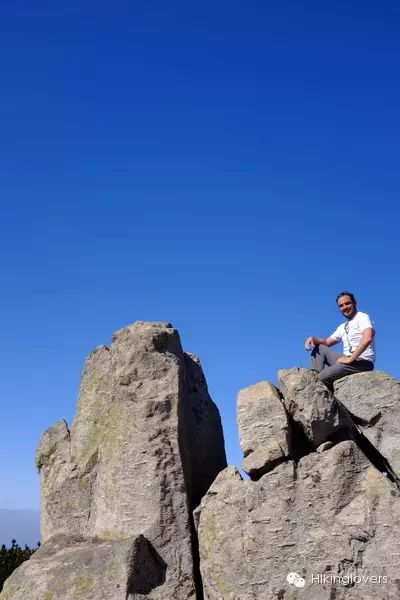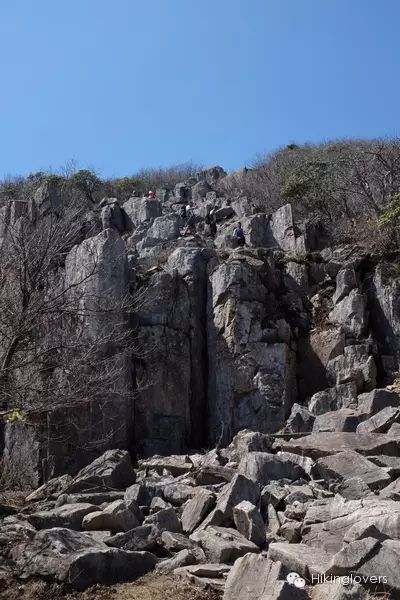 When will this trip be cancelled?
*Weather conditions: If the weather is not suitable for a safe hiking, the hiking trip will be cancelled or we will propose an alternative hiking.
*If we don't get enough people to make this trip happened. Min is 12 people. (If the heavy-loaded hiking trip was cancelled, you are welcomed to join another regular easier hiking trip each weekend)
#We will inform you 1-2 days in advance if the trip will be cancelled or have to change our plan.
Booking your hiking trip with HikingLovers

First: Please contact us via the following ways:
*WeChat: hikinglovers
*Email: [email protected]
*Skype: silver_liyin
*MP: Silver 14782036532
Second: Please provide us your personal information for insurance ( We promise that we wont disclose your personal information)
Please send us your information via thefour ways with a subject "Confirm for the 7 Peaks hiking trip.
The Person information needed:

*Full name
*Gender
*Nationality
*Date of Birth
*ID/Passport Number
*Phone Number
*Emergency Contact and Phone Number
With the Email please also let me know the following questions about the trip

*Do you need to rent a tent?
*If you have your own tent, also kindly please let us know if it's a double tent and you would like to share with someone?
*Let us know which gathering place you will head to? People Square or Lianhua Road?
*Let us know if you want a guesthouse or camping on Friday?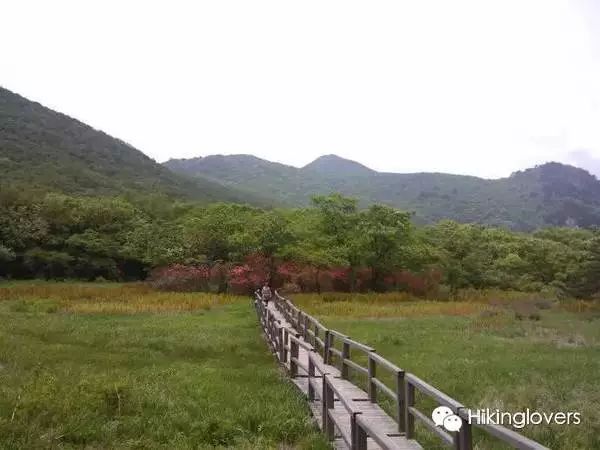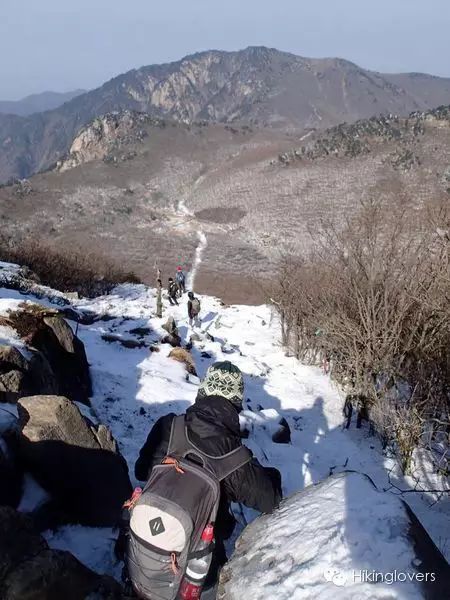 Hiking Itinerary in Detail
Day 1
19:30 Private Van/Bus from Shanghai People Square
01:00 Arrival the guesthouse
Day 2
06:00 Get up and ready the backpack
06:30 Breakfast
07:00 Start the hiking
12:00 Lunch on the route with nice view
13:00 Continue the hiking
18:00 Arrival the guesthouse (Everyone has to bring a headlight, in case we gonna have short hiking at night)
19:00 Dinner
20:00 Enjoy the night, but go to sleep early, tomorrow still need keep hiking.

Day 3
06:30 Everyone gets up
07:00 Breakfast
07:30 Start hiking
13:00 Arrival at the village and enjoy the lunch!
14:00 Heading back Shanghai
20:00 Arrival in Shanghai
DECLARE

Considering that Outdoor hiking trips have some risks and the unexpected environmental changes or other uncertainties, the organizer will buy professional outdoor insurance for all the members before the trip and also will organize rescue of any emergency on site. All the participants need to follow the organization of the trip organizer/hiking leaders/coordinators/Local guide. Otherwise you should bear your own consequences caused by your mistakes. We hereby declare that the trip organizers will not have any joint liability of the unpredictable accidents caused by Environment or any accidents caused by the participants' mistake during the hiking trips.


Know more about our upcoming event, please fellow our official account QR: