An Electronic Music Journey with Long Arm on the 18th
Long Arm, an amazingly talented DJ from St.Petersburg, Russia. His music has textures tenderly smooth as the breeze, imaginative jumping beats like an improvisational dancer, added with romantic and flickering ideas. The literally "long arms" of the musician constantly switch over different synthesizers and acoustic instruments, while enhanced by the exquisite techniques of drummer Ruslan Gadzhimuradov, making Long Arm's live performance irresistible, even for the most picky ears and dancing hearts.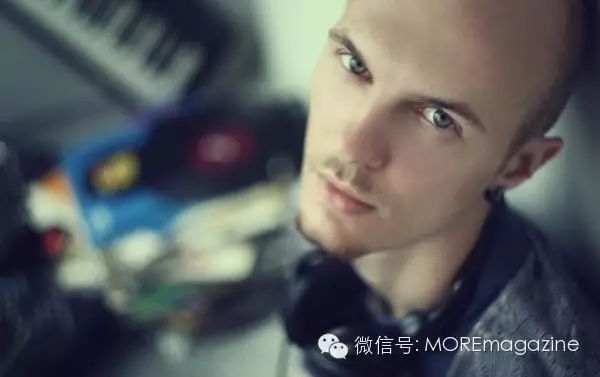 Long Arm took up music when he was a kid. In music school he studied how to play piano. He was really impressed by a DJ's perfomance on one of the music channels when he saw it for the first time. It was difficult to get a turntable back then, so Long Arm and his friend started making them from old soviet phonographs/record players and collecting vintage vinyl records. Long Arm devoted all his free time to listening to those records. He spent his university years writing his own tracks, playing in various bands and participating in different projects. After his graduation he began working in Intelligent genre. His lifelong passion for jazz influenced his whole music style.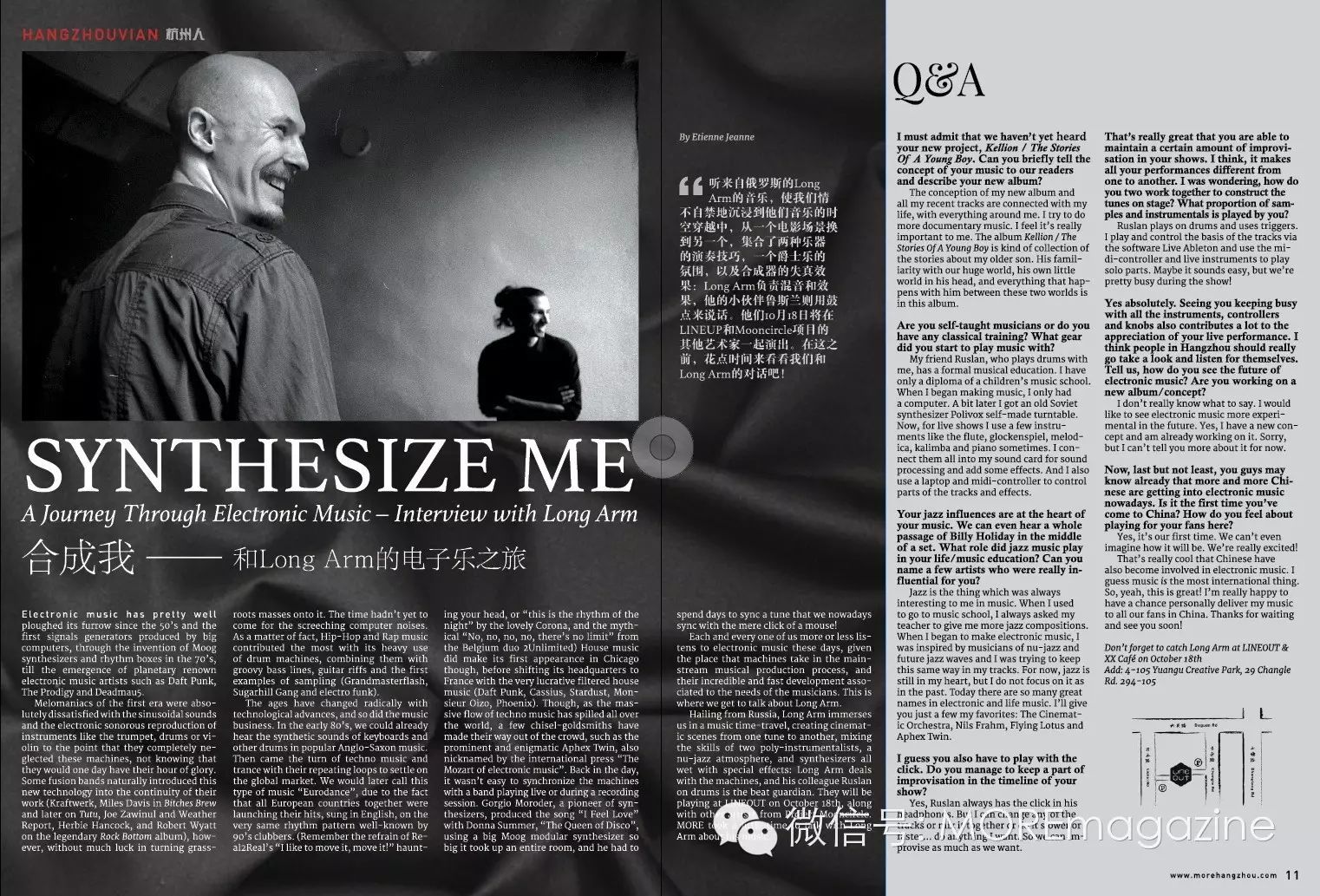 Long Arm is the musician and resident of german label Project Mooncircle.

His debut LP called "The Branches" and compilation of remixes and b-sides, called "Organic" EP were released on Project Mooncircle in 2011. Releases have received good support, and compositions have been noticed in a mixes by Hidden Orchestra (Tru Thoughts label, UK)

View our interview with Long Arm: http://www.morehangzhou.com/cover-story/synthesize-me.html

Long Arm will be play at LINEOUT & XX Café around 9:30pm on the 18th, their warm up band is a very talented Chinese rock/electronic band - Duck Fight Goose (鴨打鵝).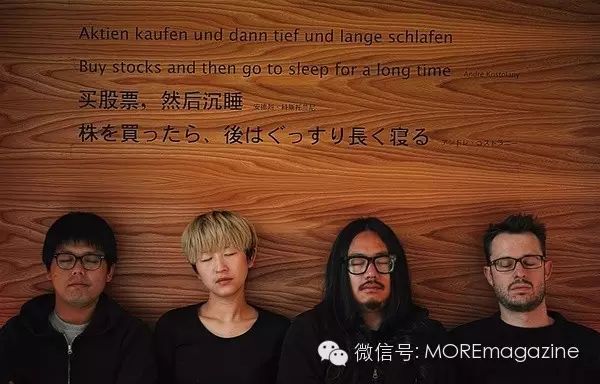 Duck Fight Goose is a Shanghai-based band, formed in 2009. Unfailingly playful, they reject all sadness and are known for playing funny games with their instruments. They are their own influences. Their style is a blend of traditional-rock, experimental-rock and electronic music, which results in a swinging and sagging yet psychedelic experience. Their music is heavily influenced by modern math rock and neo-psychedelic bands. However, you can never tag their music into a specific genre. Their music evolves constantly through time. Band Members: Han Han (guitar/synthesizer/vocal), San San (bass / vocal), Panda (guitar/synthesizer), Jean Baptiste (drum/percussion). They start at 8pm.

Venue: LINEOUT & XX Café
Address: 4-105 Yuangu Creative Park, 29 Chagnle Road (close to Da guan Road)拱墅區長樂路29號元谷創意園4-105(近大關路)
Tel: 0571 8733 1598
Date: Oct 18, 2015
Time: 21:30:00 - 23:40:00


---
Want to know more places like this, discover more in the up coming October issue.

Want to have MORE on your phone? Simply search "More Hangzhou" in App store or open app.morehangzhou.com with your browser, it's going to make your life easier!
Follow MORE's wechat to find out what's going on around town