The 2015 TCL GPC Was Held Successfully in Kunming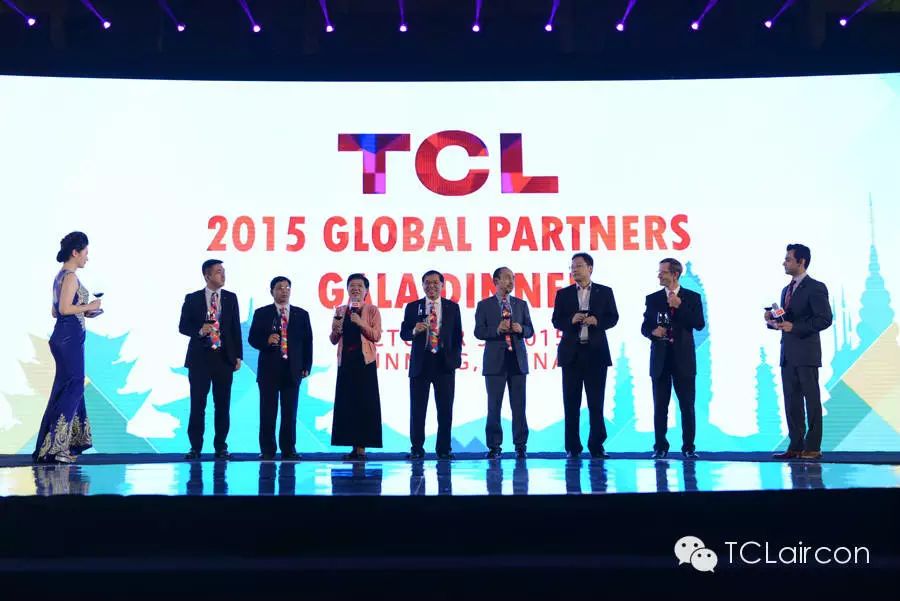 On 9th Oct, the 2015 TCL Global Partners Conference was held successfully in the city of 'ancient and future southern silk road'- Kunming, gathering in this ancient 'silk road' together implied that a brighter and more prosperous new sector has been opening to both TCL and its partners.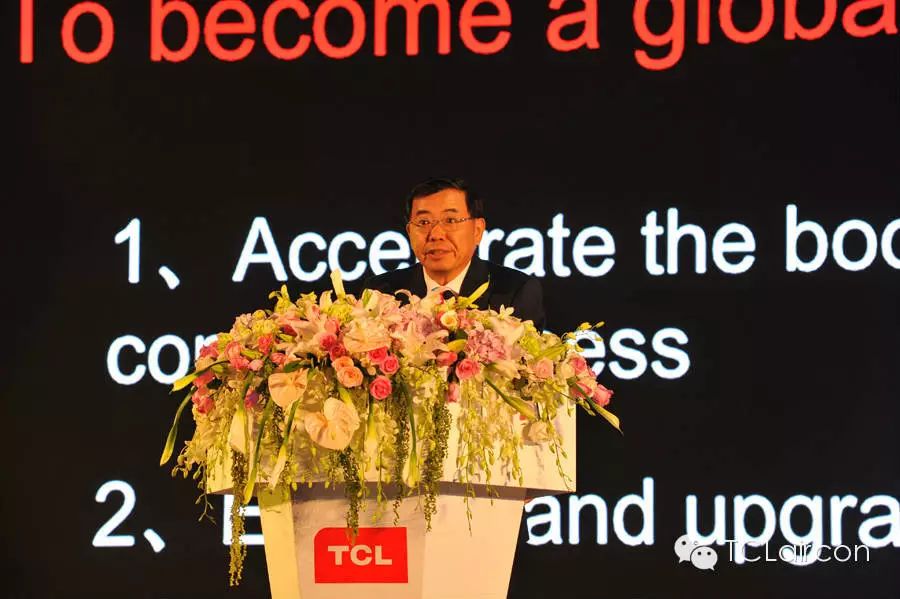 Speech by Mr. Thomson Li, the Chairman of TCL Group
'The internalization strategy of TCL is being upgraded'– It is the core message that this GPC trying to deliver to the audience. In 2014, TCL Corporation achieved breakthroughs of both a total revenue of 101 billion RMB and a net profit of 4.2 billion RMB. Basing on the strategic advantages and previous records, in the first half year of 2015, TCL's business continue growing steadily with a new brand value exceeded 7.1 billion RMB and to be the No.1 TV manufacturers for its 10th consecutive year.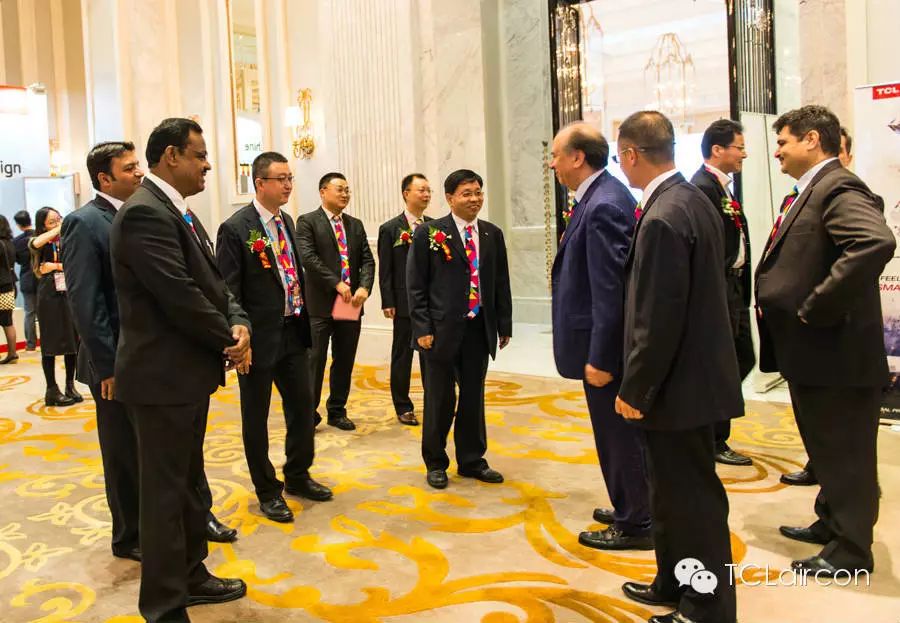 Mr. Li Shubin (6th from the left) & the guests
During the GPC Air Conditioner Forum, Mr. Li Shubin, the V.P. of TCL Home Appliance Group and G.M. of TCL Air Conditioner (TCL AC), also pointed out that 2015 is a year of transformation to TCL Air Conditioner. In 2014, TCL Air-Con achieved 15% increase of sales volume, listed 5th domestically and 3rd for exports, which continue to be the fastest growing brand for the 5thconsecutive year among the industry.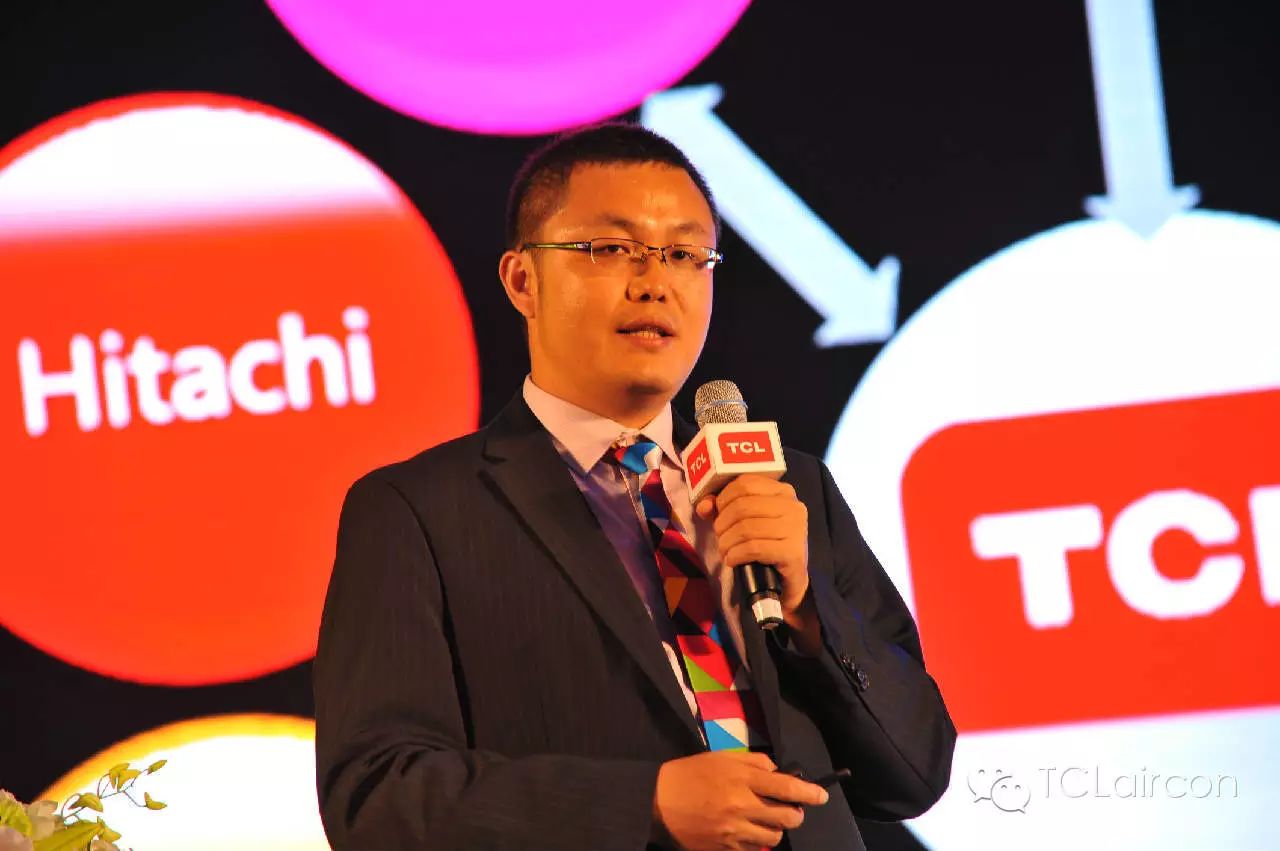 Speech by Mr. Frank Wang
Mr.Frank Wang, the deputy G.M. of TCL AC Overseas Market Center, also presented a general report of TCL AC. He stressed that facing challenges in the year 2015,TCL AC was confident to maintain its steady growth, through more intensified competitiveness, advanced technologies, prioritized internationalization, etc. Larger amount of budget will be invested in the global marketing, which believes to be a big boost to the overseas sales.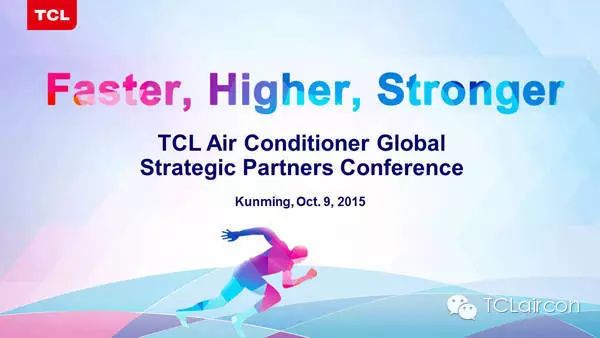 Faster,Higher, Stronger – This slogan clearly expressed the confidence, believes and goals shared by both TCL AC and the partners at the scene.