AHhh-mazing WeChat: Translate Restaurant Menus all over China!
Do you wish all restaurant menus come with photos in China? Wish the waiter would let you know when you accidentally point to chicken feet or pig's brain dishes?
Spoonhunt has thousands and thousands of users contributing information for other food explorers that want to discover Asia's amazing dining experiences. With clear dish photos, translations and prices, this WeChat app removes the stress of guessing and is a must have for all non-locals! Below is a quick guide on how to start your journey:
Step 1: Add Spoonhunt WeChat Account (WeChat ID:Spoonhunt). When it asks to share your location, click Yes (it may ask multiple times until it receives your location info from WeChat's servers), then click "Near Me" button on the bottom left.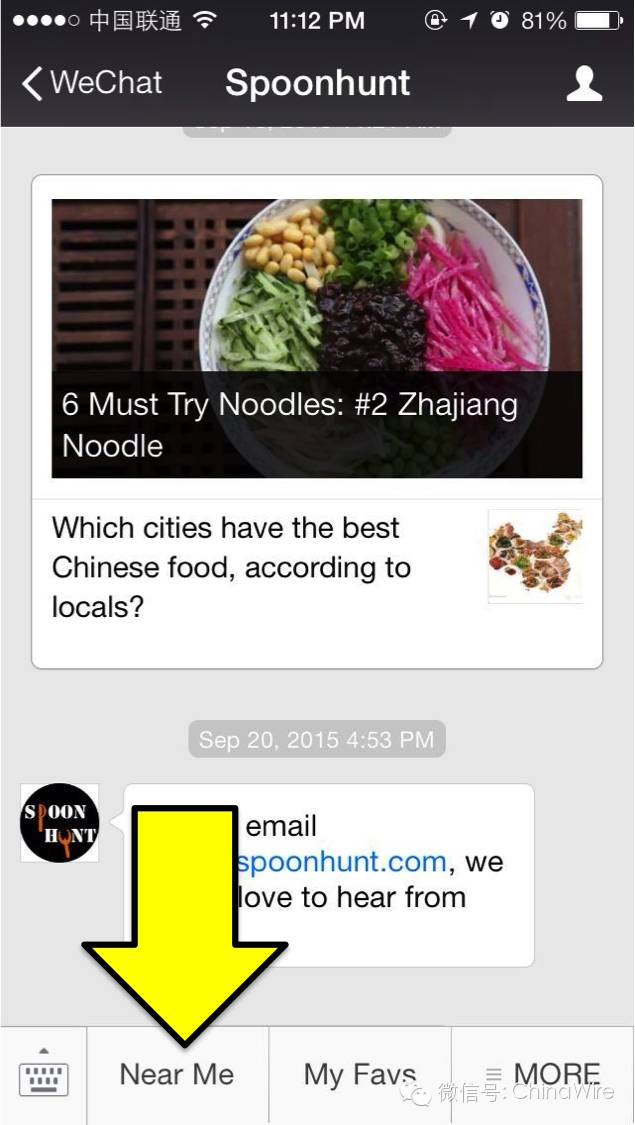 Step 2: You will see a list of restaurants around you. You can change your city and currency on the top right, or search for a restaurant or dish in the search bar.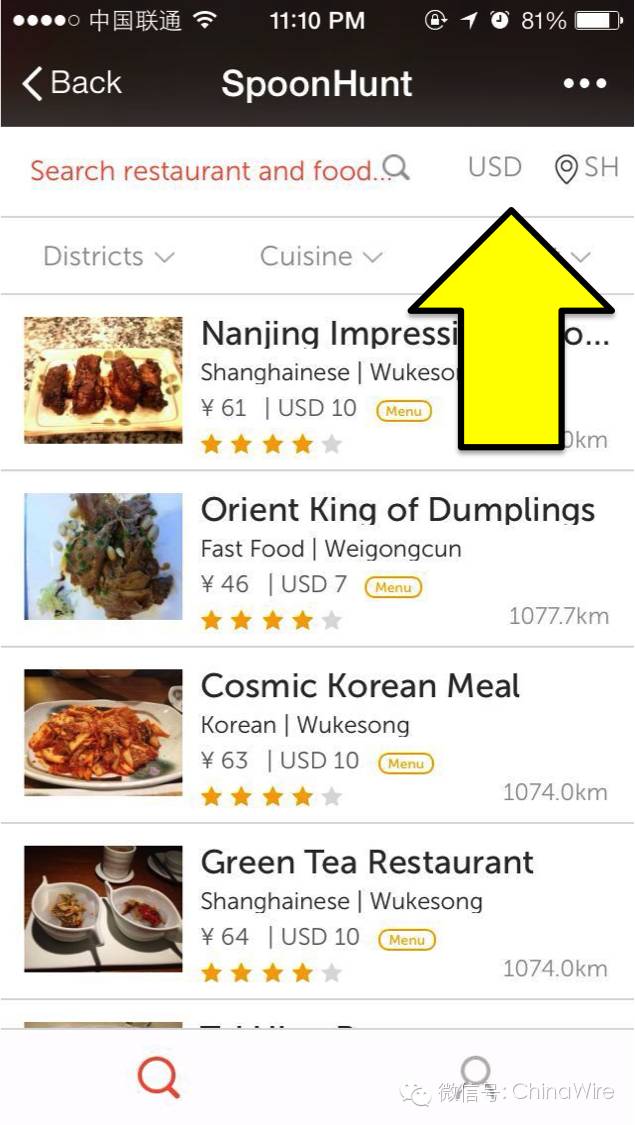 Step 3: Select a restaurant of your choice, then click "Menu" at the bottom of the page.
For bilingual map, click on the address just below "Details". Alternatively, for the Chinese address to show taxi driver, click on "Click for Chinese Address" just below the address.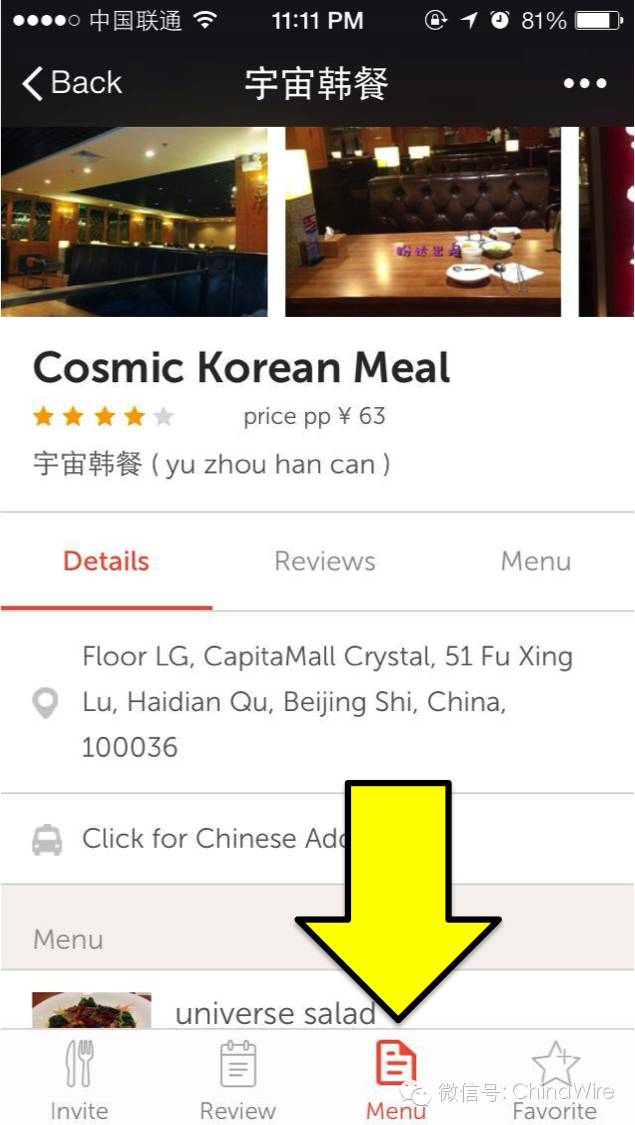 Step 4. You will be taken to a list of recommended dishes submitted by users, select what you wish to order, then click "Order" on the bottom left of the page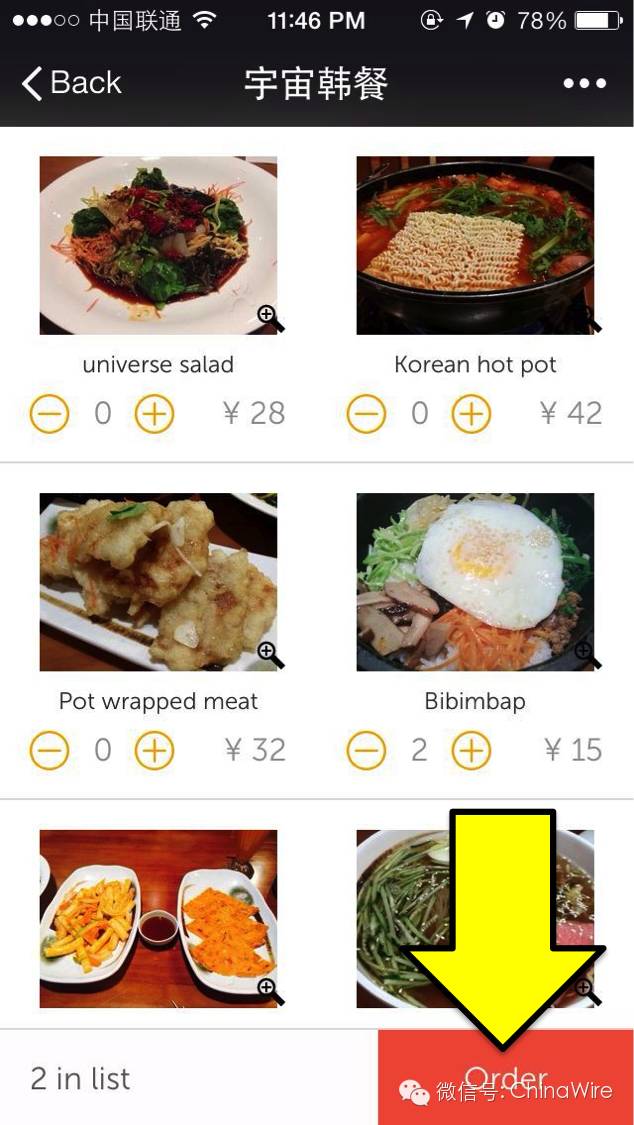 Step 5. Show the bilingual order list to your waiter.
If you have any special requests, you can enter it at the bottom then click "Translate".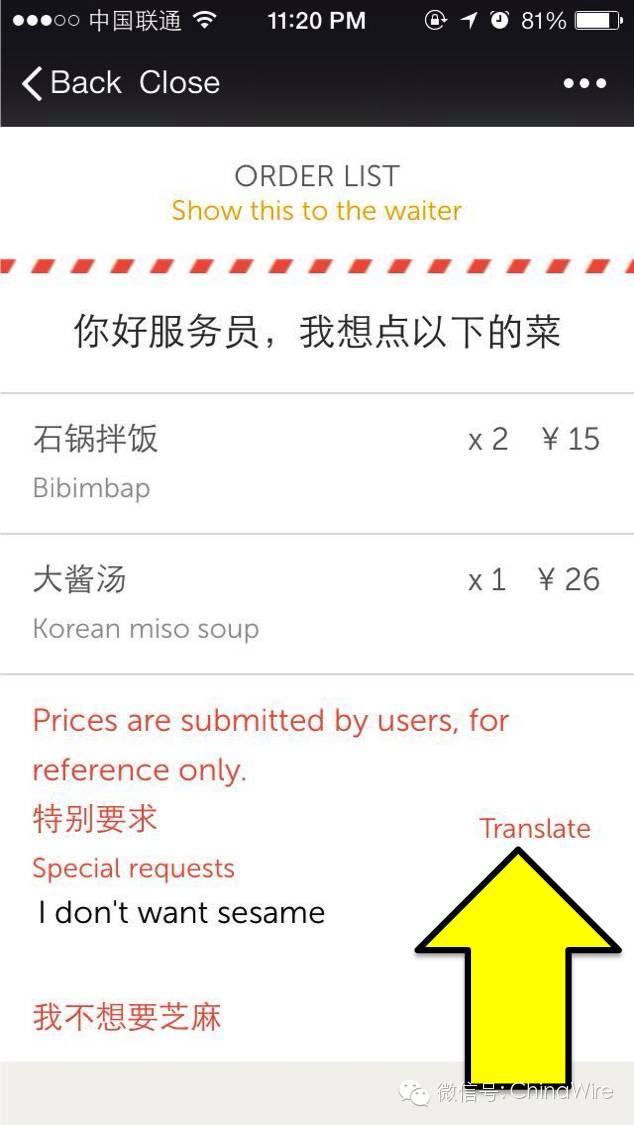 If you have suggestion for Spoonhunt on how to improve their services, please email them at [email protected] They are working hard to improve their machine translator, and include more listings all over Asia. Happy hunting!