Escape to Thailand from ¥1,380!

Today's Daily Deal is a great escape to Bangkok, your gateway to all the delights of Thailand. :) Book a last-minute return flight for CNY1,380!

This fare flies out of Shanghai. Check round trip tickets from Shanghai to Bangkok in November, just like this...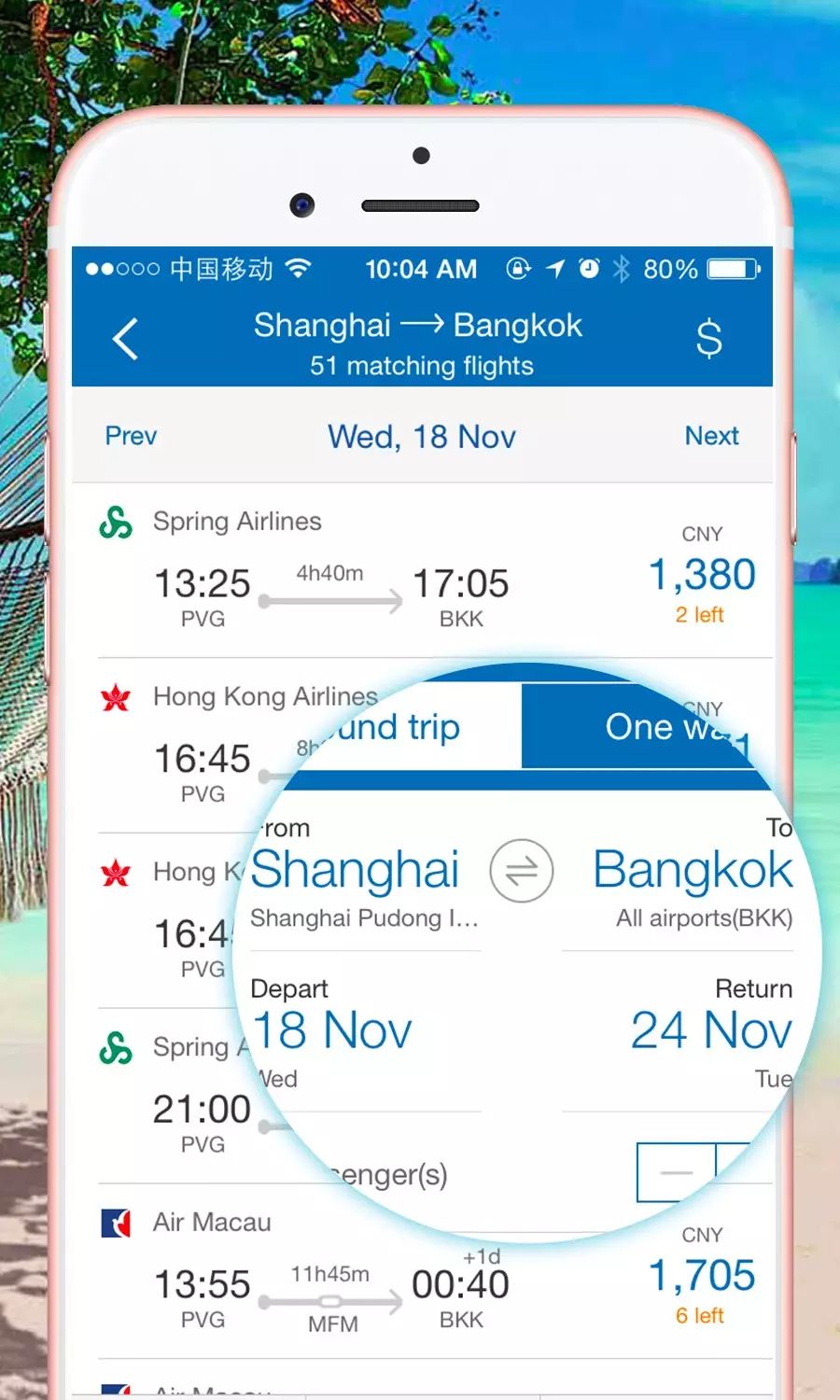 Travelers outside of Shanghai don't need to feel left out. Get our Ctrip app find some hidden prices that will blow your mind!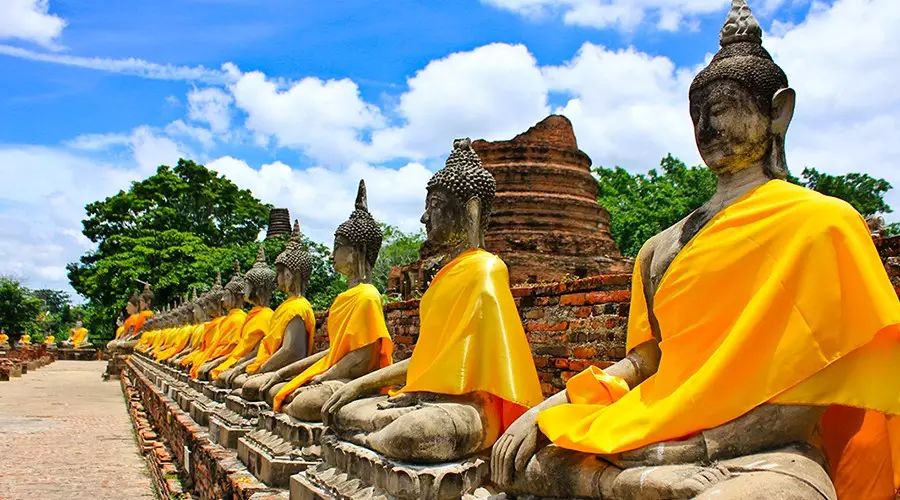 Bangkok is the capital of Thailand and, with a population of over eleven million inhabitants, by far its largest city. Its high-rise buildings, heavy traffic congestion, intense heat and naughty nightlife may not immediately give you the best impression — but don't let that mislead you. It is one of Asia's most cosmopolitan cities with magnificent temples and palaces, authentic canals, busy markets and a vibrant nightlife that has something for everyone.