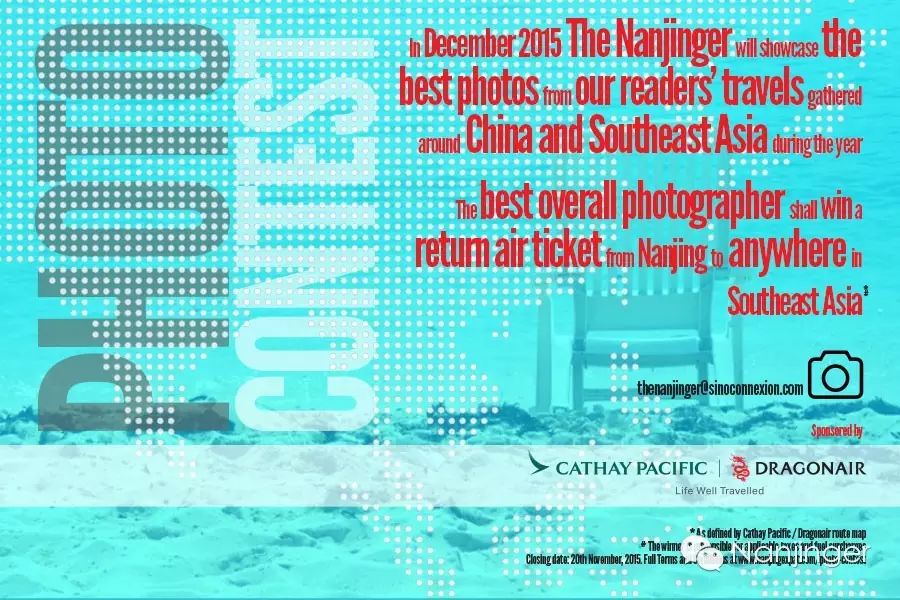 We'll wager you have some great photos from your recent holidays. But are they great enough to win The Nanjinger's photo contest?
First prize in the contest is a return air ticket from Nanjing to anywhere in Southeast Asia, courtesy of our sponsors Cathay Pacific, with a number of smaller prizes for the runners up.
So what are you waiting for? You can enter as many photos as you like, by email to [email protected]
Photos should be of people and places from anywhere in China and South East Asia. Closing date is 20th November, 2015. Full terms and conditions at www.nanjingexpat.com/photo-contest
WANT MORE?
Fun stories, job offers, new friends and more are waiting for you at
http://www.hellonanjing.net/
http://www.nanjingexpat.com
See you there!