Nadal vs Djokovic: Live at 7:30, Cu Guys & a Pie, NFL
Tonight!!! China Open Final
Live at 19:30, Nadal takes on Djokovic for the 1000th time in this rivalry. The air is clean, the wind is blowing and the aces will fly! What better way to watch the final than with a few cocktails and some merguez??

NFL is Rocking
We're at it as usual, showing you NFL games live to feed your gridiron cravings. Nowadays, most of our updates are done on wechat so please, scan our code below to join the Cuju NFL & NCAA Group for updates and requests.
This week, we're showing:

Monday Morning - 1:00 a.m : Seahawks vs Bengals
Monday Morning - 4:00 a.m : Patriots vs Cowboys
Tuesday Morning - 8:30 a.m : Steelers vs Chargers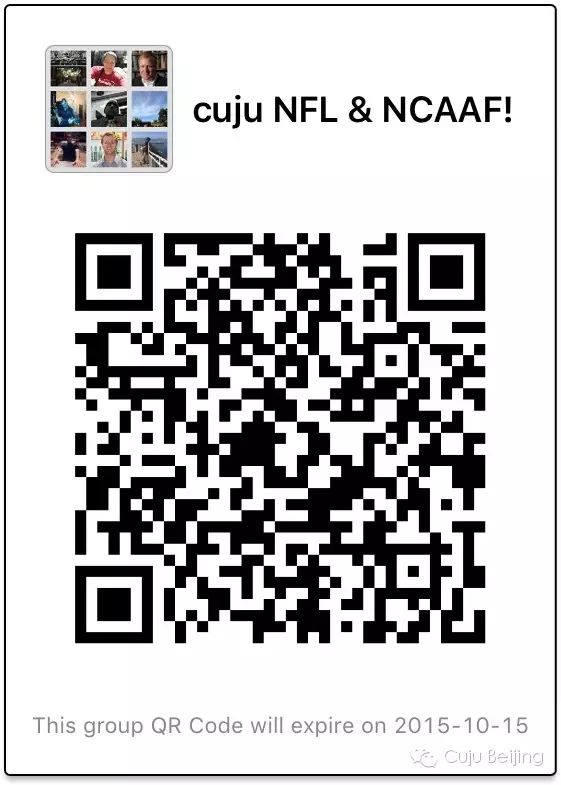 Cu Guys & a Pie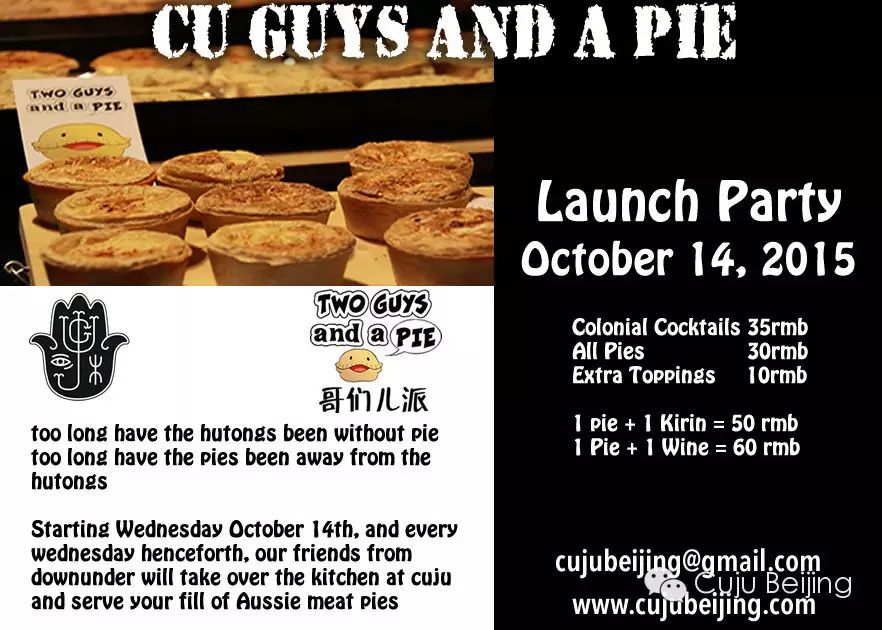 For the longest time, cuju was closed on wednesdays. For the longest time, you've asked us to open.
For the longest time, the hutongs have been without Pies. For the longest time, pies have been away from the hutongs.
no more!

it's time for Cu Guys & Pies
Our buddies from 2 Guys and a Pie will be taking over the Cuju Kitchen every wednesday bringing you some of their sweet and savory baked goodness. How about that?

Starting Wednesday October 14th, 6:00 p.m
Colonial Cocktails 35rmb
All Pies 30rmb
Extra Toppings 10rmb

1 pie + 1 Kirin = 50rmb
1 Pie + 1 Wine = 60rmb