Huge Harry Potter exhibition apparates to Shanghai
What with a new series of Potterverse books on the horizon, JK Rowling tweeting all manner of batshit crazy facts and Emma Watson swanning around everywhere being intelligent and glamorous, the world of Harry Potter has never been far from our minds despite the films wrapping up six years ago – and Warner Bros wouldn't have it any other way, given that the movies are now sufficiently in the past to bring out the old money-spinner that is a retrospective exhibition.
Props and costumes from the eight-picture movie series have been travelling the globe as part of Harry Potter: The Exhibition, attracting more than three million visitors in Boston, Toronto, Seattle, New York, Sydney, Singapore and Tokyo to date – and now, it's coming to Shanghai, taking up residence in a 1,400-square-metre space on the ninth floor of Lujiazui's Super Brand Mall. Merlin's beard!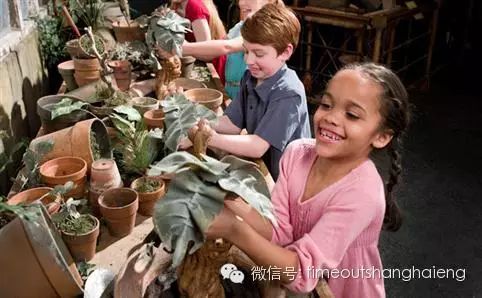 If, like us, you believe that the Hogwarts admissions process reeks of elitism having denied you your chance of a proper education in magic, then this exhibition is probably the next best thing. You even get sorted into a school house when you arrive (hard luck on anyone who gets into Slytherin, but then again, we always felt they were a bit misunderstood anyway).
While the exhibition is an opportunity to get up close to the artistry and craftsmanship that made the movies such a visual feast, it's also experiential and interactive, with artefacts displayed in Hogwarts-inspired settings such as the Gryffindor common room, the Great Hall, Hagrid's hut, and the Forbidden Forest. There's even the chance to pot a Mandrake in the Herbology classroom and chuck around a Quaffle ball on a Quidditch pitch. We're a bit miffed there isn't any mention of moving staircases or delicious pseudo-alcoholic beer, but we'll take what we can get.
As for the exhibits themselves, well, there's Hermione's Time Turner, Harry's uniform, wand, and (OMG!) glasses, the Golden Snitch, the Triwizard Cup, Deatheater robes and masks, all seven of Voldemort's Horcruxes, and various house elves, dragons, and golden phoenixes. And much, much more to ogle at besides, as well as an audio tour, with behind-the-scenes insight into the making of the films plus commentary from the prop, costume and creature designers.
But hold on to your hippogriffs, boys and girls – the exhibition is not arriving until December. Timed-entry tickets are required, and the last entry will be one hour before closing of the exhibition. Tickets to the exhibition are on sale now at www.damai.cn – you better get them quick as they're sure to vanish faster than you can say ducklifors! (which is the spell you say to turn a target into a duck – your Potter trivia for today).
Harry Potter: The Exhibition is at Super Brand Mall from December 5, 2015 - February 28, 2016.