Our Painting & Photography Competition!
City Weekend Parents & Kids art competition is BACK!
This year, it's a
Painting & Photography Competition
, to let everyone get involved and show off their artistic side.
The topic this year is:
MY CITY
.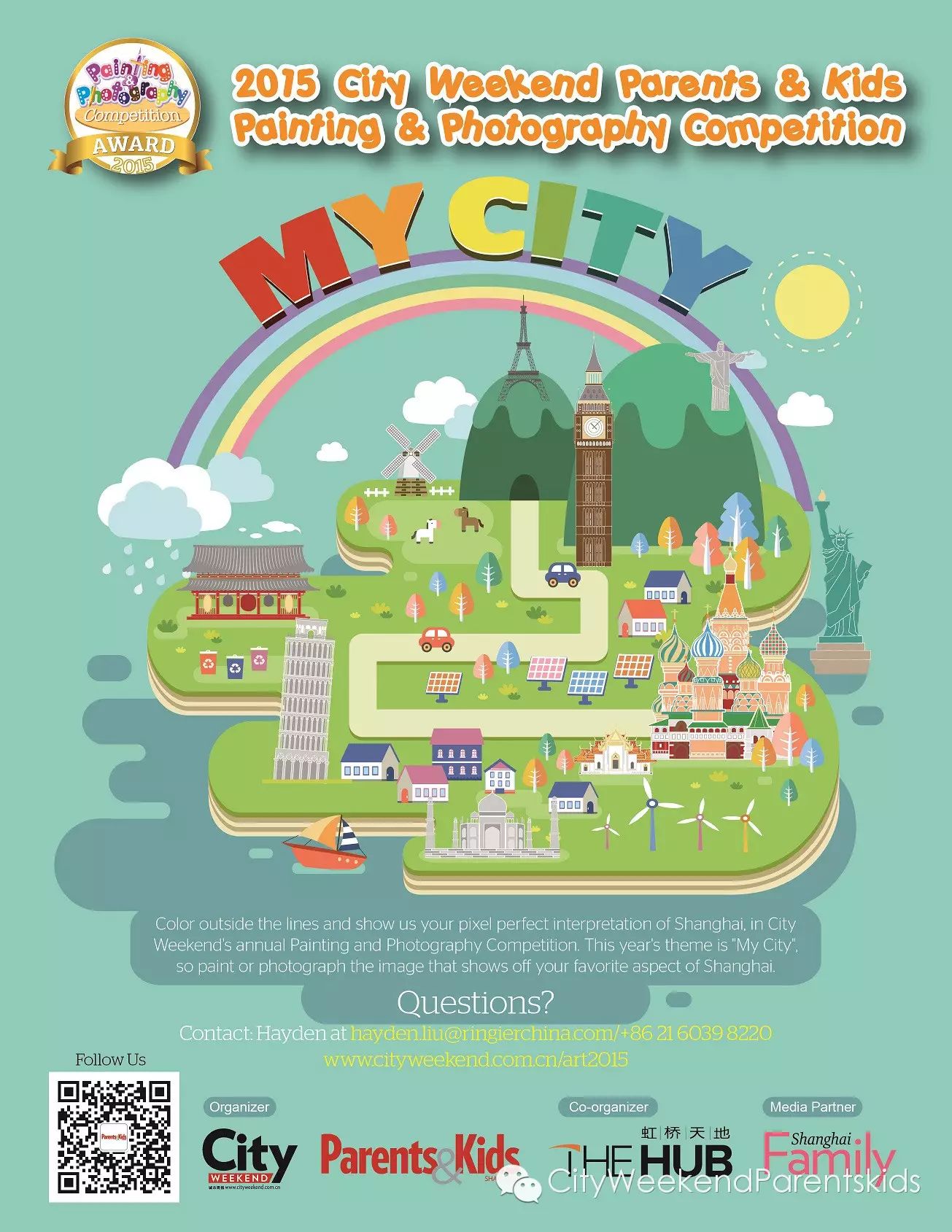 Within the Expat community there are so many different nationalities and experiences of Shanghai living.
Some of us are born here, some end up living here for decades and some have a shorter stay. However you expereince it, Shanghai has a lasting impact on all of us.
Artwork entries should showcase what makes this city unique to you.
- What is it that you love the most?

- When you're away, what do you miss and can't wait to return to?

- What connects you to this megatropolis and makes it "your own"?

- What hopes and dreams do you have for Shanghai's future?
Contestants are encouraged to present their ideas of "My City" in their artwork entry.
There will be a fun and creative
Awards Ceremony
later, where winners and selected nominees will receive official plaques and a presentation.
RULES:
- Each contestant may submit ONE piece of artwork
- Contestants under the age of 14 can only enter a 2D painting or drawing
- Contestants between the age of 14 to 16 can only enter a photograph (real life photo)
- File sizes for uploads should be less than 1 MB (original file sizes may be used later for winning submissions)
- Full contact information must be entered into the form at time of upload and submission
MINISITE:
- The Competition Minisite will be up October 15
- Contestants can upload their submission on the site
- Artwork will be displayed on site for the public to see and vote on their favorite
Browse www.cityweekend.com.cn/art2015 to read more. We'll notify you as soon as the mini-site is live.
Follow us now, for news and notifications: