SK, SABIC Complete New Polyethylene Plant
SK Global Chemical, the petrochemicals manufacturing unit of Korea's SK Group, and the state-run Saudi Basic Industries, SABIC, celebrated Wednesday the completion of their new polyethylene plant in Ulsan.
The plant, which began operations in January 2014, is owned and run by SABIC SK Nexlene Co., a 50:50 joint venture established in July this year. Built exclusively with SK's own technology, the plant produces around 230,000 tons of Nexlene -- high-performance polyethylene developed by SK Innovation -- annually.
Joining hands with Saudi's leading diversified chemicals company, SK has effectively embarked onto the global premium polyethylene market currently dominated by Dow Chemical, ExxonMobil and Mitsui Chemicals.
"SK and SABIC's Nexlene has now set sail onto the global market," said SK Group chairman Chey Tae-won. "Though there will be hardships, I am confident that our partnership will allow us to overcome any hurdles that we may face."
Aiming to raise its annual production capacity to more than 1 million tons, SSNC is planning to build an additional plant in Saudi Arabia and further expand its production bases worldwide in the years to come, according to Chey.
"The new plant marks an important milestone in SABIC's goal to develop and invest in groundbreaking technologies and innovations in partnership with global industry leaders like SK," said SABIC chairman Saud bin Abdullah bin Thenayan Al-Saud.
"Nexlene will offer our customers a range of new possibilities in various areas -- like packaging and automobile industries as well as consumer products like wires and cables used in the utility and construction sectors," the SABIC chairman said.
In comparison to existing polyethylene products in the market, Nexlene is more shock-resistant, transparent, machine-friendly and hygienic as a more advanced type of polyethylene, according to SK.
As the Ulsan plant kicks into full gear, SK and SABIC are poised to step up their efforts to expand the scale of their business cooperation. The chiefs of the two companies held a business meeting in Seoul Tuesday to discuss their future plans, SK said.
"SK will continue to look for new areas for business cooperation with SABIC through which we can create synergies," said the SK chairman, adding the "SK-SABIC joint venture will contribute to enhancing economic ties between Korea and Saudi Arabia."
Meanwhile, the SK-SABIC Ulsan plant marks the completion of SK's push to establish four major partnerships with global energy companies.
In addition to SABIC, SK has launched new joint ventures with China's state-run Sinopec, Japan's JX Nippon Oil & Energy and Spain's largest oil and gas company Repsol to spearhead its push into the global premium petrochemicals market.
"We will continue to pursue more global partnerships with major overseas firms to create more successful joint ventures in the future," said SK Innovation CEO Chung Chul-khil.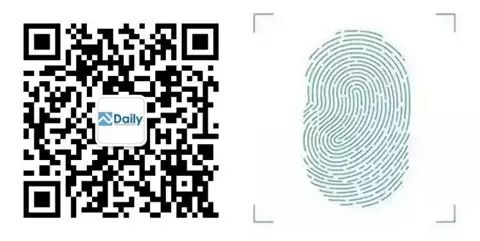 長按指紋 識別圖中二維碼 可以獲取更多PUdaily 獨家行業信息
Press fingerprint :Access to PUdaily Exclusive News