Let us walk into the mysterious 'Rogue Nation' with TCL!!
The release of global 'Mission: Impossible 5– Rogue Nation' , Let us walk into the mysterious country with TCL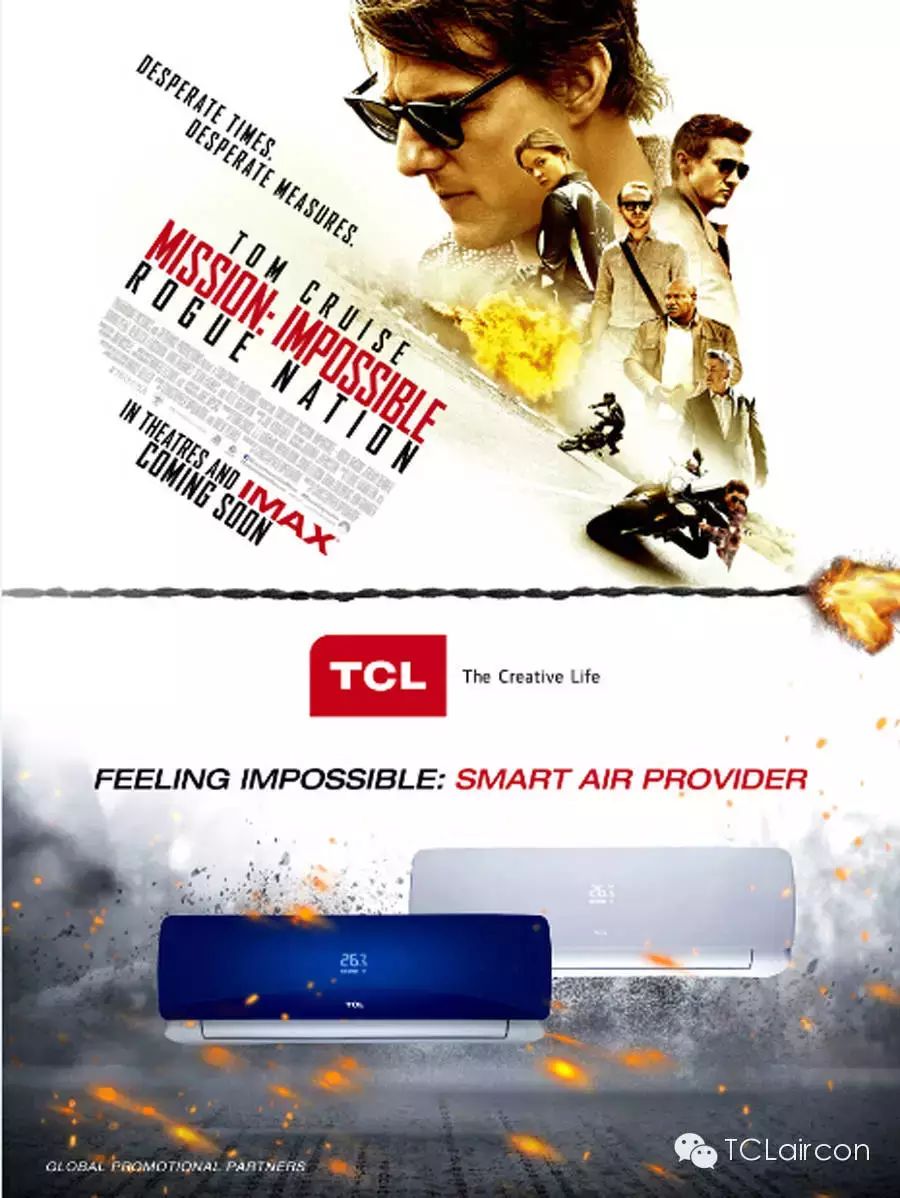 The international spy of 'mission: impossible 5' has new action again! Tom Cruise's latest mission will be 'running'on a plane which is taking off !
As a all-time classic film, 'Mission: Impossible 5 – Rogue Nation' became more challenging with more creative action such as climing the plane with only hands high in the sky and being suffocated underwater for six minutes. Also, the application of high-tech products is also eyes-catching in the film.
'Innovation of science and technology achievements will let people enjoy a wonderful life', the concept of adhering to the scientific and technological innovation, TCL continuously launched flagship brand electrical appliances product of science and technology in recent years, successively obtained 'innovation award', 'innovation of science and technology awards', and other major awards. The application of TCL exclusive patented technology of TitanGoldR air conditioning provide users with healthy,comfortable, energy-saving user experience.
The cooperation with'Mission: Impossible 5 – Rogue Nation' gained TCL's high-tech products with wider display platform, bringing cool technology audience around the world.