IELTS Speaking Part 1 , What Do Your Clothes Say About You ?
|

2015-09-26
Author:Jamie

|

|
IELTS Speaking Part 1 with Sample Answer for Band 9 ( New Topic )
Topic 19 Clothes :

1- How important are clothes and fashion to you? Why/why not?
Not at all actually , I have never been big fan of any fashion and I don't really care about the new fashion trends , as I have this idea that we dress up to cover what the God has given us ,so it would really matter what we wear as long as it looks neat and clean ,beside that being a fashion freak would certainly be too much for me that I can not afford.
2- What kind of clothes do you dislike? Why?
Honestly , I totally loathe baggy pants , they just look too loose and they never really fit me body shape , I look more like a clown when I put them on and most of my pals make fun of me when they them on me .
3- How different are the clothes you wear now from those you wore 10 years ago?
Not much difference really , I have spent the past decade dressing the same classic style , although I have witness a drastic change style since that , but I did not really bother to change my own style , as I am quiet used to it and I fit perfectly into it and that what all matters to me when it comes to choose what to wear .
4- What do you think the clothes we wear say about us?
I reckon it is vital to dress up neatly for sure , and what you wear on daily basis should be at least clean , we live in a complicated society nowadays and a lot of people might judge us based on what we are wearing ,e.g if someone has is wearing a high end brand , then he/she is taken a rich person , on the other hand if you clothes look so messed up then people might see you as loafer .
Check more sample answer at Master IELTS Speaking by Jamie Wood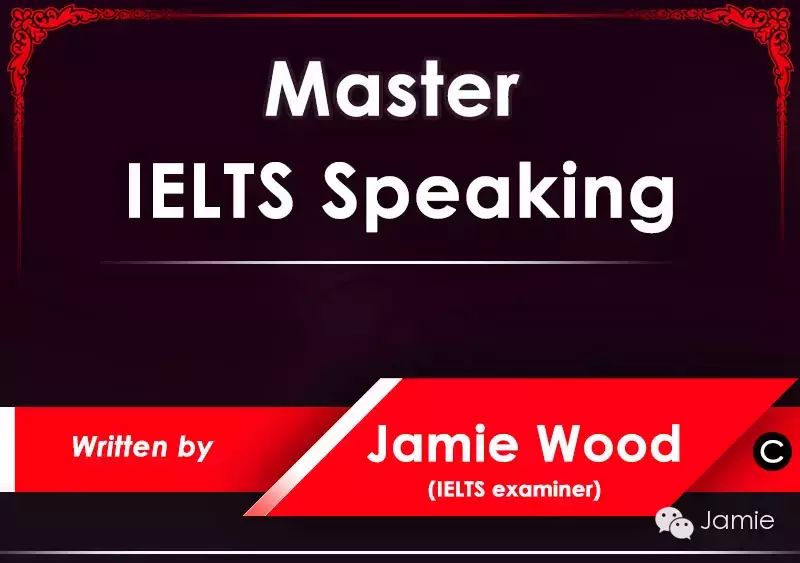 ---
If you wish to read more awesome articles like this, sample questions and answers for IELTS, expressions for Spoken English, vocabulary and slang, as well as daily tips, scan the QR code below to join us. We have a lot of great things to share with you everyday .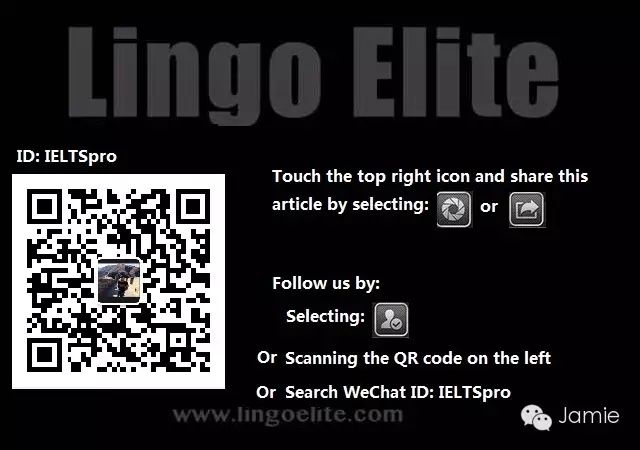 Have a great day ,and if you like this post ,please share it with your friends