2015 Colorama Urban Art Festival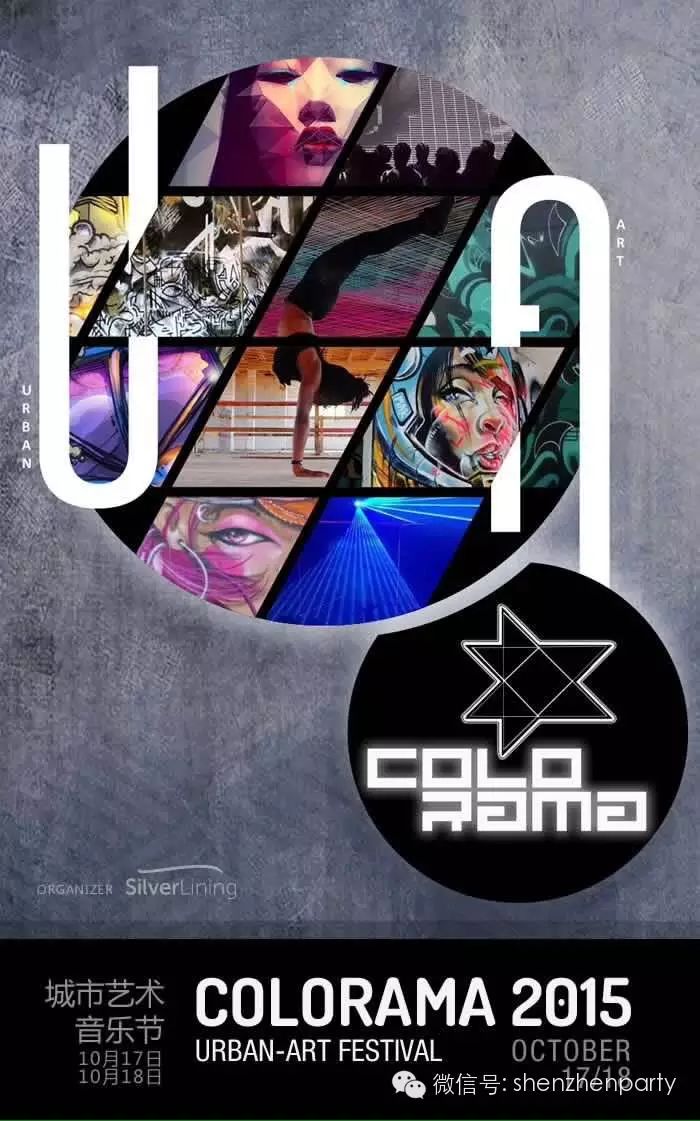 Colorama Urban art festival!!!Through color, music and psychedelic visual art, feel the vibe and flow only belong to the city. The purest imagination, the deepest empathy. We have invited over 100 artists including graffiti artists, over 10 bands and DJs from across the globe to create an art&music paradise in ShenZhen this October, for one weekend only.
Colorama Urban art festival is a 2days 2nights outdoor event, aimed at bringing together a community of people who share music, art and culinary experiences, located in the lake side, just connect people with nature, music and art.
Over 10 bands&DJ will perform on the festival, musicians are coming from America, Poland, UK, HongKong and local SZ bands. The type of the music is included rock, electronic and hiphop.
ART: PSYCHEDELIC EXPERIENCES of COLORS AND LIGHTS
Art and culture has been at the heart of colorama since the festival inception. This year's theme: feel the vibe and flows of the city. We have invited over 50 graffiti artists globe and installation and digital artists over 100 artists to create the vibe and flows only belong the city. Graffiti live painting, graffiti mapping, 3D painting, interactive installation, art workshops, through color and psychedelic digital art, we share the purest imagination, the deepest empathy with you.
FOOD & BEVERAGE: Exclusive HANDPICKED food and drinks VENDORS
Colorama works tirelessly with finest food vendors in town to cater to every possible taste. We will bring the best craft beer vendors, authentic pizza and other different type of food in the city, offer enjoyable culinary experience through SZ's hottest and exclusive festival menus from the trendiest dining spots that will rock your taste buds.
Organization: Silver Lining Ltd.
Colorama Urban art festival is organized by Silver Lining Art&Culture spreading company. Silver Lining Ltd, is an international art&culture spreading organization . we have many great contemporary artists and musicians from all of the world. Silver Lining is focusing on spreading the contemporary art around the world. With the art exhibitions and art&music activities, we build the platform to gather the best artists in the world and make the platform to people who love arts and music.
Colorama 城市藝術音樂節,通過色彩、音樂和迷幻的光影藝術,讓你感受只屬於這個城市的氛圍與流動。最純粹的想象,最深切的共鳴。本次藝術音樂節我們將全球邀請數十名包括塗鴉、裝置等藝術家和十幾支樂隊和DJ&VJ,共計超過百名藝術家為大家打造一個音樂和藝術的paradise!
Colorama城市藝術音樂節是一個兩天兩夜的戶外藝術音樂活動,我們旨在通過分享音樂、藝術、美食等,'聯結"熱愛音樂和藝術的人們,坐落在湖邊的場地讓人感受自然、音樂和藝術的歸屬感。更多信息請查詢www.silverlining-art.com
音樂
超過10支樂隊&DJ表演,音樂人來自美國、波蘭、英國、香港深圳等地,音樂類型包括搖滾、電子、嘻哈等元素。
藝術:關於色彩與光影的迷幻體驗
從藝術音樂節開始定義開始,藝術一直就是其核心元素。今年的主題為:感受城市的氛圍與流動。我們全球邀請超過50名塗鴉藝術家和包括裝置、數碼藝術等藝術家共計超過100名,共同為大家打造只屬於這個城市的氛圍與流動。塗鴉live painting, 塗鴉mapping, 3D繪畫,裝置,藝術工作室,通過色彩和迷幻的光影藝術,讓我們一同感受幽靈般的能量。
食物&餐飲:精選獨特的酒水及食物
Colorama 一直致力於將最好的食物呈現給大家。我們將帶來包括手工啤酒、正宗披薩和其他不同類型的食物,深圳最具特色及風味的食物及酒水將帶給大家極致的味覺體驗。
主辦方:雲銀藝術文化傳播有限公司
雲銀藝術文化傳播公司是一家國際性的藝術文化傳播機構,集結了來自世界各地的優秀當代藝術家資源。雲銀致力於當代藝術在全世界範圍內的推廣與傳播,我們通過藝術策展、藝術音樂活動等,整合藝術家資源,為藝術家搭建平臺,同時為熱愛藝術的人們提供當今世界最為優秀的藝術作品及活動。
Event Date: Saturday, October 17, 2015 - 2:00pm - Sunday, October 18, 2015 - 9:00pm
Pricing Info: presale: 80¥, on door: 100¥
Booking Phone Number: 18576678242
Place Name and Address: HoneyLake 1979, QiaoXiang Road, FuTian, SZ
深圳市福田區僑香路香蜜湖1979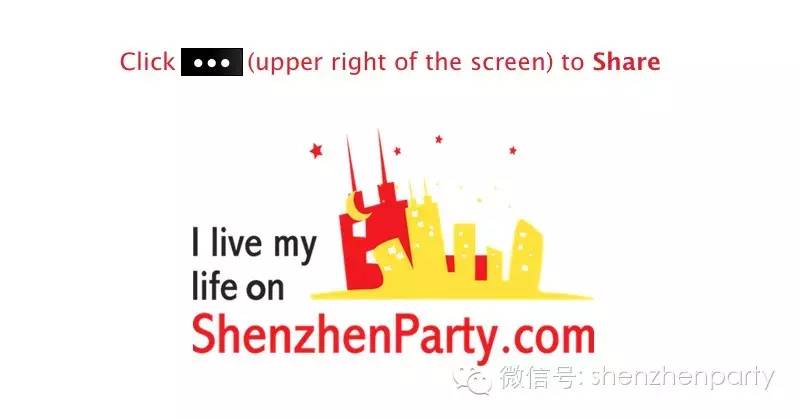 ---
Long-press the QR Code, tap "Extract QR Code" to Follow "shenzhenparty" on Wechat:
For more details, please click "Read More".