7 American-Chinese Dishes that Actually Exist in China
Spoonhunt: Local food exploration with English menu look up all over China.
Get it in your pocket now: Add Spoonhunt on WeChat (WeChat ID: spoonhunt).
The first Chinese immigrants in America mostly came from Guangdong, so many "American Chinese" dishes are Cantonese style, adapted to use ingredients available in America. Later, as Americans became interested in Chinese food, taste profiles of dishes were further altered to appeal to American taste buds.
Below we'll introduce the authentic Chinese dishes [to find the dishes, follow wechat "spoonhunt", and search through English menus] and their Americanized counterparts. The key differences you'll notice are:
∑ American vegetables: Carrots, bulb onions, and Western broccoli are all ingredients that are common in American Chinese food, but not commonly grown or used in China.
∑ Everything fried: It's a lot easier to cook food for restaurant use quickly by stir-frying it or deep frying it. Other standard Chinese cooking techniques like braising or steaming don't show up in American Chinese food much.
∑ Sweeter food: American audiences liked their food a little sweeter, and sugar was widely available in America, so things like "orange-flavored sauce" and "sweet and sour" much sweeter than the vinegary stuff eaten in China are common.
7. Mongolian Beef
If you visit a Mongolian restaurant, there is no dish which stir-fries beef and onions. What Monglians are famous for are their lamb chops and skewers.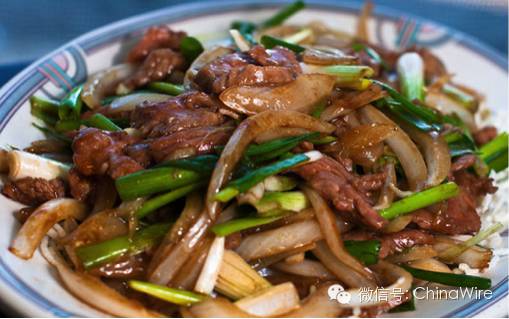 Local variation: Beef and leek stir-fry
京蔥爆牛柳
(Hao you jing cong bao niu liu)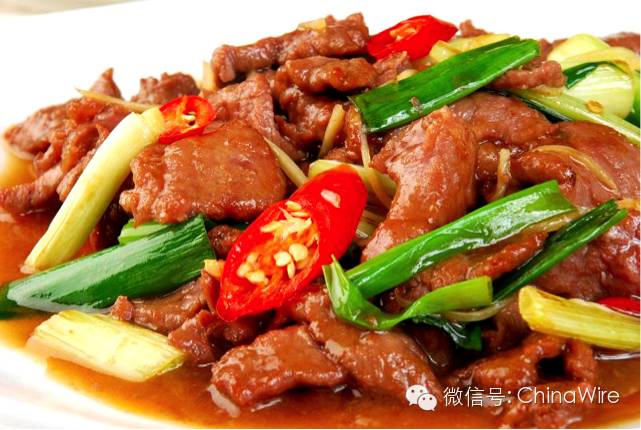 Local variation: Beef and green pepper stir-fry
尖椒牛柳
(Jian jiao niu liu)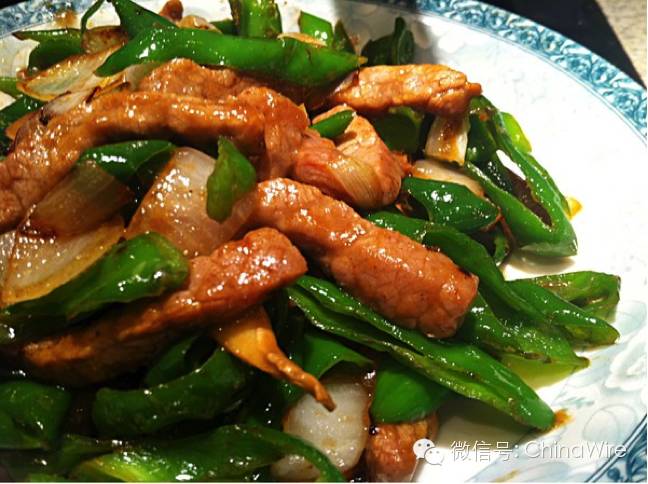 6. Broccoli with beef
We were surprised this dish doesn't actually exist... it seems like a very reasonable combination. But our Chinese coworkers thought it was pretty strange.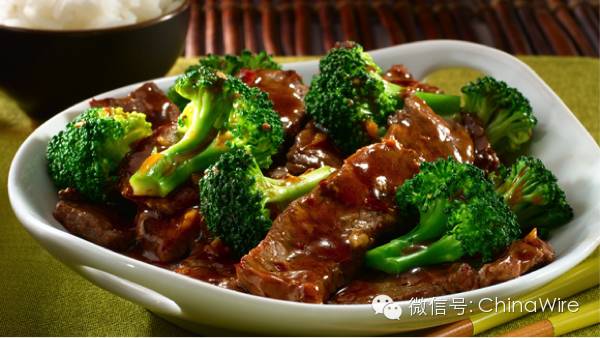 Local variation: Broccoli shrimp
西蘭花炒蝦仁
(Xi lan hua chao xia ren)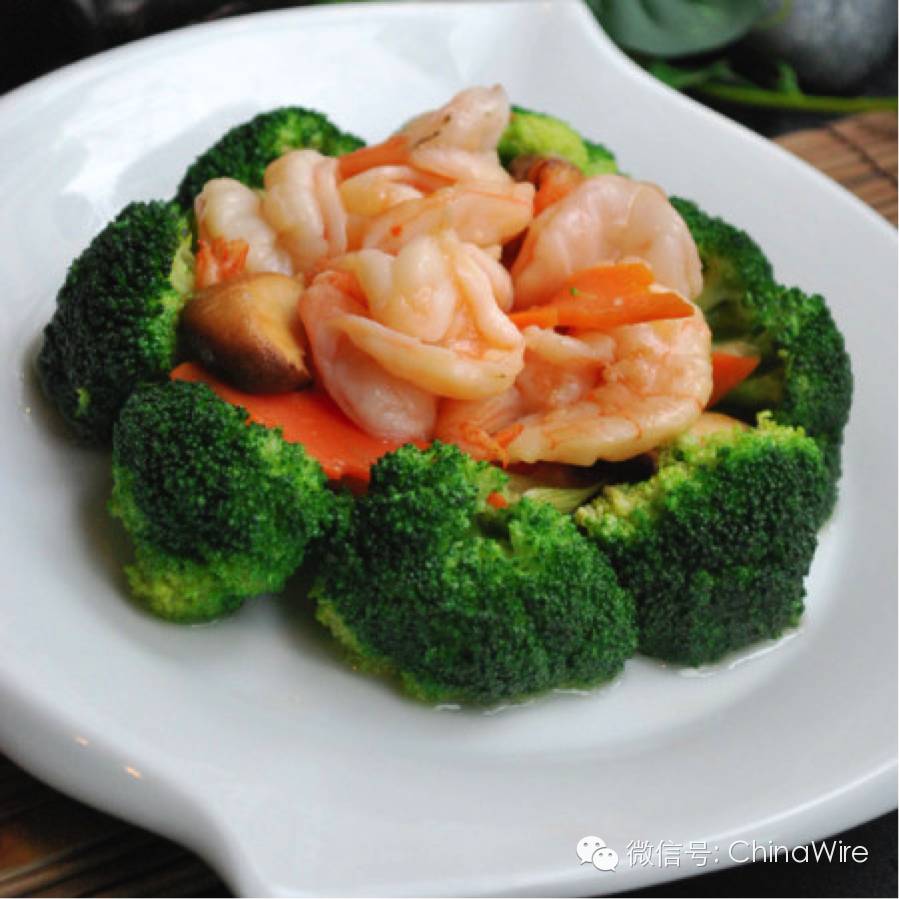 5. Dan dan noodles
Dan dan noodles originate from Sichuan, and is usually drenched in chili oil. What you'd find at PF Chang's (American Chinese food chain) doesn't do it justice. There is a local noodle that is very similar to the Americanized version though...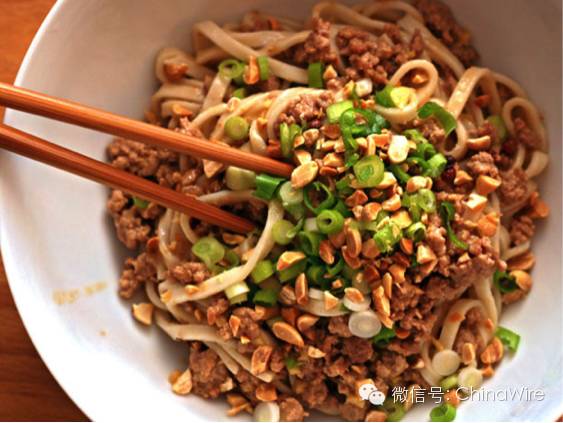 Local variation: Sichuan dan dan noodles
四川擔擔麵
(Si chuan dan dan mian)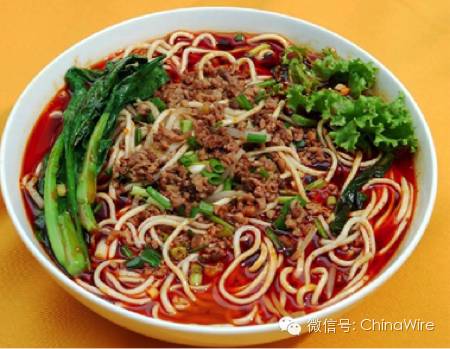 Local version: Yi Bin Ran Mian
宜賓燃面
(Yi bin ran mian)
Originating from Sichuan's Yi Bin city, this dish is not too spicy, has peanuts, minced pork, pickled veggies, and green onions, much more similar to PF Changs.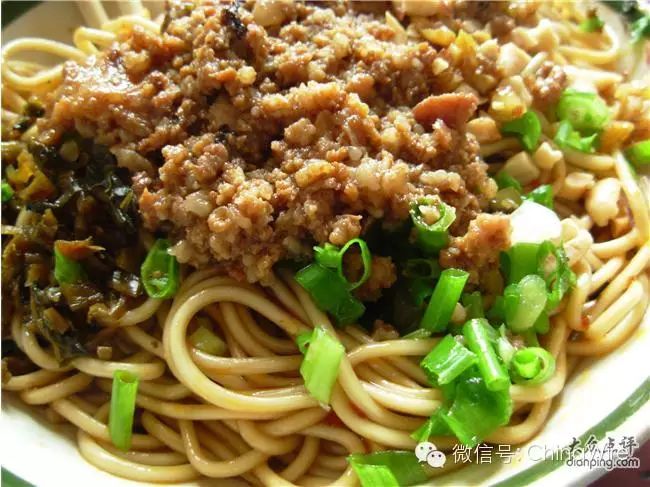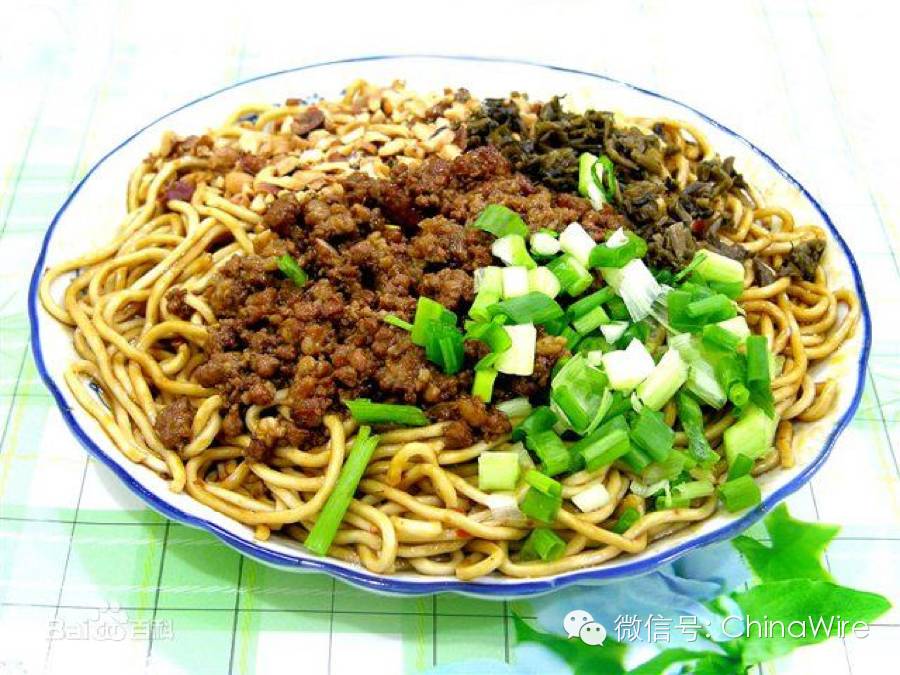 4. Orange chicken/ chenpi chicken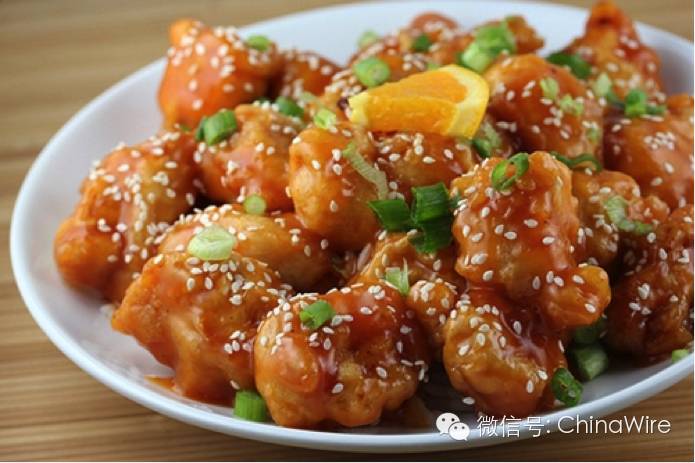 Local version: Pineapple sweet and sour pork
菠蘿古老肉/咕嚕肉
(Bo luo gu lao rou/ gu lu rou)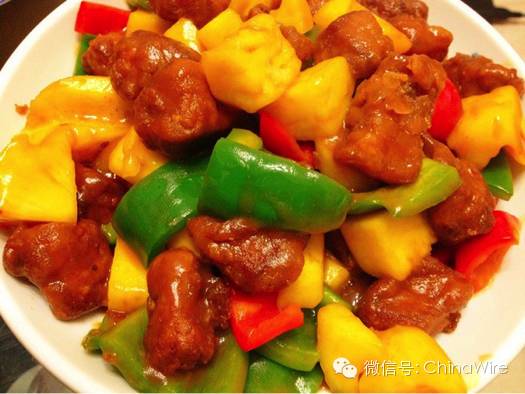 4. Mushu pork with pancakes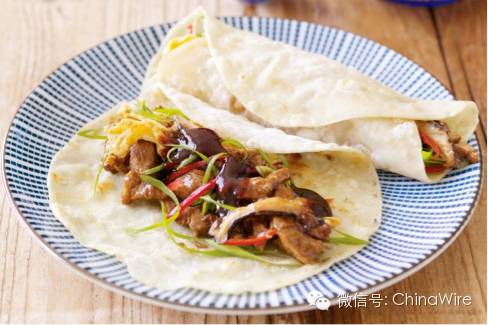 Local version: Mushu pork
木須肉
(Mu xu rou)
Local Chinese versions often include lots of cucumber, mu'er, and peppers. They are also usually not served with pancakes.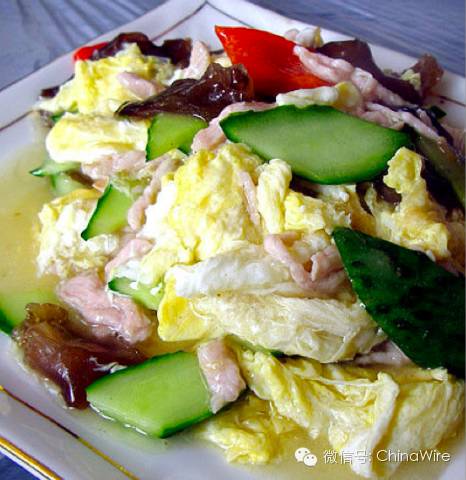 Local version: Dongbei Spring pancake
東北春餅
(Dong bei chun bing)
Another popular Dongbei dish is self-served Spring pancakes, where ingredients are infact quite similar to those found in mushu pork. (Vegetarian friendly dish!)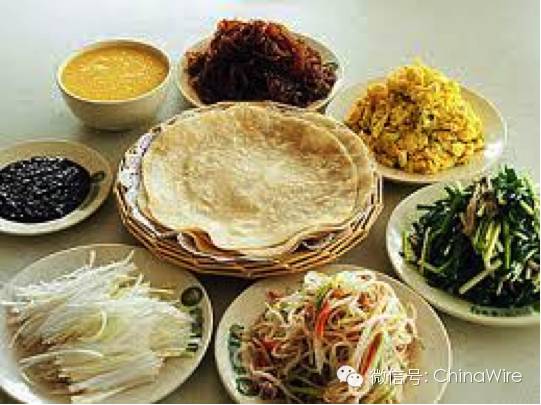 2. General Tso's Pork/Chicken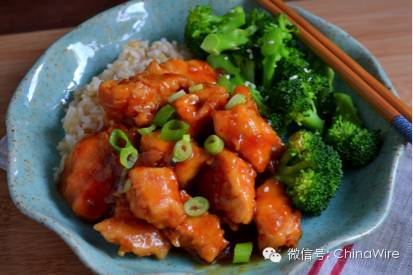 Local Version: Sweet & sour pork
糖醋裡脊
(Tang cu li ji)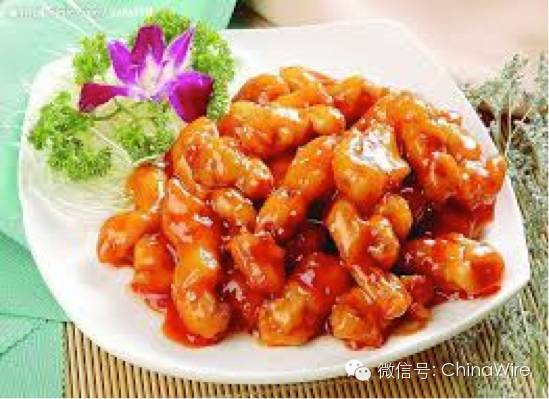 1. 1. Fortune Cookies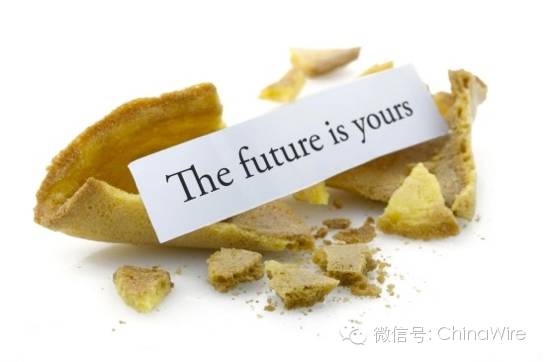 One history of the fortune cookie claims that David Jung, a Chinese immigrant living in Los Angeles and founder of the Hong Kong Noodle Company, invented the cookie in 1918. Concerned about the poor he saw wandering near his shop, he created the cookie and passed them out free on the streets. Each cookie contained a strip of paper with an inspirational Bible scripture on it, written for Jung by a Presbyterian minister.
Local Chinese version: Egg rolls
蛋捲
(Dan juan)