[HK] Cream Tours Party with Famous Musicians


Cream
www.cream.co.uk Cream is one of the world's most iconic dance brands. Beginning life as a weekly house music night, Cream hosts 3 club events a year at its spiritual home of Nation in Liverpool, hosts one of the biggest nights in Ibiza during the Summer and brings the award winning festival Creamfields to the fields of Daresbury, Cheshire every August bank holiday.
On top of this Cream also hosts a number of Cream Tour events including over 10 international Creamfields festivals.
Artists:
Paul Van Dyk
For more than two decades, the world has known Paul van Dyk as one of Germany's most successful musicians and as one of the ultimate superstars of electronic music. As an artist, DJ and producer, Paul has surpassed various milestones over the course of his career, including having sold more than 3.5 million albums and being twice voted the world's No.1 DJ. He has remixed the likes of Madonna, Justin Timberlake, U2 and Depeche Mode. Earning a Grammy nomination and accepting the "Order of Merit" from the state of Berlin are just two of Paul's numerous accomplishments and accolades for his talents.
His sensational DJ sets attract expansive crowds on every continent. Not only does van Dyk fill the world's best-known venues, but every year he transforms New York's Central Park into a unique open-air festival. His solo, beach-side performance in Rio de Janeiro attracted over one million people, and in May, he took over London's O2 Brixton Academy for a standout show, whetting the UK's appetite for his forthcoming Summer festival appearances.
Away from the world of music, Paul's extracurricular exploits are without comparison. He grew up in East Berlin and experienced a divided city first-handedly in the former GDR, then beheld such historical events as the of the fall of the Berlin wall and the city's re-unification. World leaders and a television audience of billions recently witnessed Paul's performance of his anthem "We Are One" at the German Reunification ceremony, reiterating his role as a unique ambassador for the dance music community.
During his extensive travels, Paul has been both an established figure for the youth and also a musical ambassador for the re-united Germany. Closer to home – both geographically and personally – his social enterprise work in Berlin includes his charity Rückenwind, which has led to regular dialogue with Germany's politicians and policy makers on diverse issues. Paul van Dyk is truly an exceptional figure.
Cosmic Gate
The perfect union of musical minds, one karmic meeting in a recording studio resulted in Cosmic Gate's Big Bang moment. It set brothers-in-sound Nic Chagall and Bossi on a rapidly expanding path - one that's seen them evolve into Germany's most consistently successful electronic music duo. It's catapulted their Cosmological productions to the highest reaches of the official sales charts and seen them remix the compositions of revered Hollywood composers such as 'Avatar's James Horner. Through their atomic on-stage synergy, Nic & Bossi have created countless unforgettable dance floor nights. They've sold out arenas & festival halls, conquered EDM capitals, hosted their own stages at major festivals and 10 years into their career became the highest climbers on DJ Mag's Top 100 chart. Driven by their hugely received albums, club-busting singles (incl. 'Not Enough Time', 'Body of Conflict' and 'Over The Rainbow') and scene-defining classics 'Be Your Sound', 'Fire Wire' and 'Exploration of Space', their place in EDM's hall of fame has long since been secured.
In 2011 the duo released 'Wake Your Mind' – their fifth artist album. It produced 'Be Your Sound' – a release which UK EDM bible MIXMAG said: "finally unseats 'Fire Wire' as Cosmic Gate's best-known-for track". The track scored an IDMA nomination in 2012, with the JES-sung 'Flying Blind' following suit at the awards a year later. Such was the response to the album and its singles that in February of 2013 a multimedia Deluxe Edition was compiled. This brought together for the first time all of the 'Wake Your Mind' tracks, a 360° remix compendium and the album's celebrated singles videos.
Through 'Wake Your Mind's title, Nic & Bossi had communicated a belief in border-free electronic music to fans. Its message was embraced by untold thousands of clubbers and music lovers around the world, subsequently turning into a groundswell movement. The #WYM tag was widely adopted as the abbreviation-of-choice for those wishing to display a more flexible, less tribal outlook to electronic music.
In the second half of 2013 Cosmic Gate added other significant dimensions to Wake Your Mind, further galvanizing the #WYM effect. Following rave receptions to a string of sold out Wake Your Mind In Concert gigs they launched Wake Your Mind Records. Attached to the Armada Label group, it brought yet greater scope to its core ethos
Christina Novelli
Christina's Big Room Sound Coupled With Her Majestic Vocals Make Her One Of 2015's Most Exciting Live Dj's. With 4 Beatport #1's, 25,000,000 Youtube Views And From Her Bedroom To Rocking The Decks Of Liv Miami In 2013, 2014 Is About To Be Owned By Christina Novelli.You Know Her From Her Huge Hit 'Concrete Angel' Alongside Edm Elite Gareth Emery, But You Are Soon To Know Her For Her Fierce, Club-Facing Sets.She Is Undoubtedly Dance Music's Breakout Vocalist Of 2013, Following Her Success With 'Concrete Angel' She Collaborated On The Huge Hit 'Jar Of Hearts' Alongside Dash Berlin. With An Armin Van Buuren Collabortation, And An Eagerly Anticipated Gareth Emery Follow Up Set To Drop This Year, Her Domination Will Undoubtedly Continue.But Christina Is No Ordinary Vocalist... Up Until March 2013, Christina Had Only Mixed In Her Bedroom, Testing Out Her Own Tracks And Blasting The Songs She Loved, But A Twist Of Fate In Malta Meant Christina Jumping On The Decks To Debut Her Hidden Dj Skills To An Ecstatic Crowd Of 3000.She Has Since Played At The World's Finest Clubs Including Liv Miami And Pacha Nyc And Has Been Announced As Main Support In North America For Gareth Emery On His Upcoming 2014 Album Tour. Christina's Big Room Sound Coupled With Her Majestic Vocals Make Her One Of 2015's Most Exciting Live Dj's
Getting there:
A shuttle bus service will be provided between Kowloon Bay MTR station and Kai Tak Cruise Terminal between 9pm and midnight (departing every 5-10 minutes).
Leaving:
A departing shuttle bus service will be provided between Kai Tak Cruise Terminal and Mong Kok starting from 3am (departing every 5-10 minutes).
Taxis are also available from the public taxi stand at the Terminal.
Party
Theinformation just for reference only, the organiser reserves the right to change programme information or schedule should unavoidable circumstances dictate. For more: http://www.hkticketing.com/
Event Date: Tuesday, October 20, 2015 - 9:00pm - Wednesday, October 21, 2015 - 5:00am
Pricing Info: $480 - $1280
Booking Phone Number: 90279115
Place Address: Hall A, 2/F, Kai Tak Cruise Terminal 33 Shing Fung Road, Kowloon, Hong Kong / 啟德郵輪碼頭2樓Hall A 九龍承豐道33號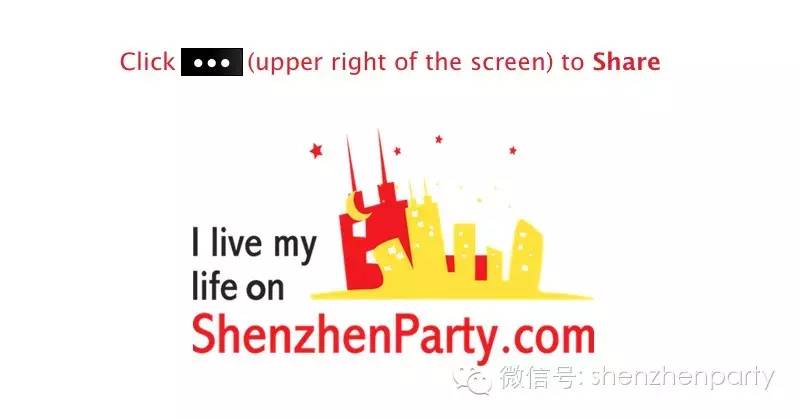 ---
Long-press the QR Code, tap "Extract QR Code" to Follow "shenzhenparty" on Wechat:
For more details, please click "Read More".