Best Sales Cases Sharing----A.Arockia Rajasekar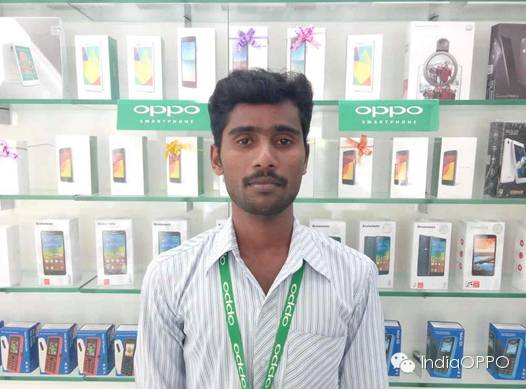 NAME: A.Arockia Rajasekar
VENUE: Hi5 The Smart Store, Coimbatore, INDIA
CUSTOMER: Male
REQUIREDPHONE: HTC 620G
RESULT:Neo 5
SALES PROCESS
(Customer Entry)
OSR: Good evening Sir. Warm welcome to Hi-5 J
Customer: Hello.
OSR: Our shop has several gadgets like mobiles, tablets and enhancements. May I know your preference sir?
Customer: Yeah I came looking for HTC 620 G. Do you have ample stock for that model?
OSR: Of course sir, take your seat J
Customer: Let me know its technical side.
OSR: Sure sir. Take a look at this HTC and I'll explain you. It has a display of 5 inches. Camera is 8MP/2MP; OS is based on Android 4.4 Kitkat, Contains Octa-core 1.7 GHz Cortex A53 processor, ROM of 8 GB which is Expandable up to 32 GB using micro SD, RAM with a capacity of 1 GB.Battery- 2000 mAh.
Customer: Hmm… That's a brief one. Thanks. I've seen posters and cutouts on the brand "OPPO" everywhere around thecity. Can you tell me about that?
OSR: Sure sir. OPPO is an international brand. Its launch in India has passed a year.
Customer: Can show me a latest model of it?
OSR: "OPPO neo5" is a new model in the sale. Here is a pamphlet of specs sir. Read it for a minute that will allow you to raise queries.
Customer: Hmmm. I wish to know about the modes that are mentioned.
OSR: Definitely sir. Related to camera there are special modes such as beauty mode to enhance image, High dynamic range (HDR) which provides balance in light, Colornight,Double exposure can hide picture captured using camera, adding voice to pictures. For display "OPPO" provides double tap open for unlocking, off screen gesture to open any application using gestures, GIF is used to take 20 photos within 3 secs.
Customer: Hmmm. Oh good. Tel me about the display & camera
OSR: It is a fiber body of mirror finishing along with aluminum coating. It also has sufficient Screw's for protection. It has 8 MP/2 MP camera that provides betterclarity with its PI(Pure Image) engine.
Customer: hmmm tell me about storage features.
OSR: O - clouds provides you an extra 5 GB space, OTG supports to connectpen drive, mouse, Keyboard and hard disk to access data.
Customer: Hmm…What is the cost of this product?
OSR: Sir price is 9990 which is worth for purchase J
Customer: I'm ready to buy a white color model of it JI'm pleased
OSR: Sure sir. You have global warranty for the product. Here is your delivery
Customer: Thanks a lot J
OSR: It's my pleasure sir J Hope you visit again.