R7 Series and Mirror 5 TTT Programme
From 18th to 19th India training team hold the second TTT programme for the new products---- R7 Series & Mirror 5. Trainers from 19 states and regions were invited to OPPO India head office to share the event
In the opening we have the honor of inviting OPPO India CEO Mike Wong to address the trainer missions to all the trainers. Mike emphasized three requirements to our trainers: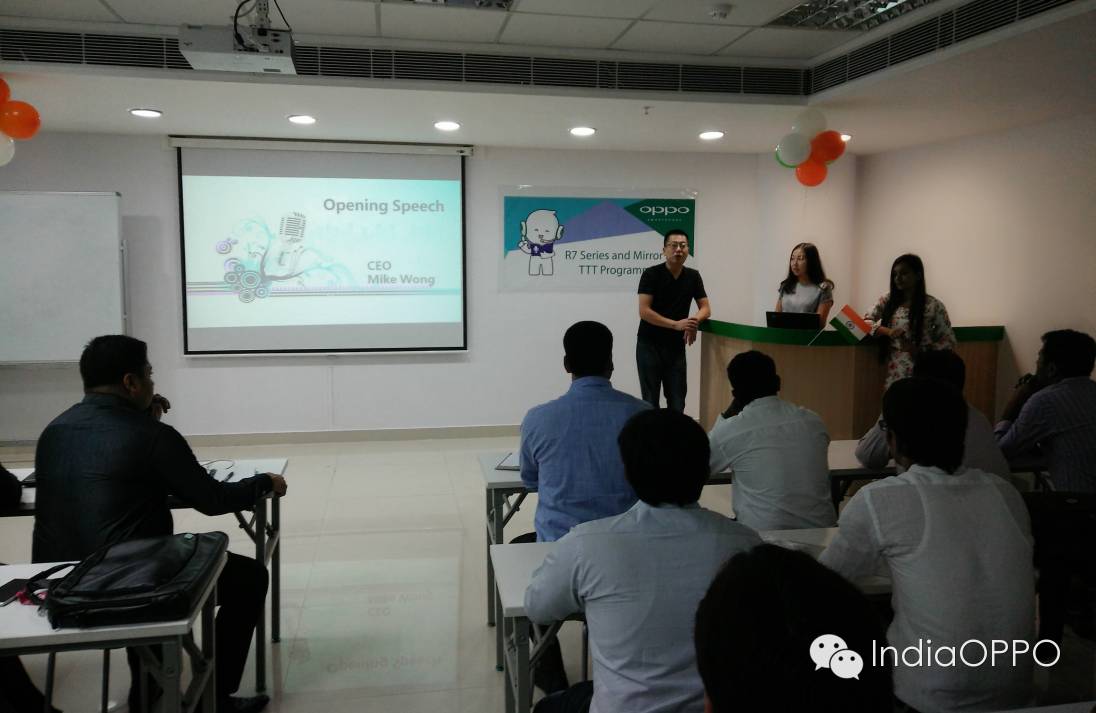 Mr. Mike speech
As the bridge between products and customers, it's we trainers' responsibility to find the better way to demonstrate our unique features to all the customers

Visit market and sell phones by ourselves, in order to get closer to core customers needs

Share as we are one team
After that, we have classes regarding to the coming products, trainer responsibility & training standards, and other relevant courses. Of course, exam is needed.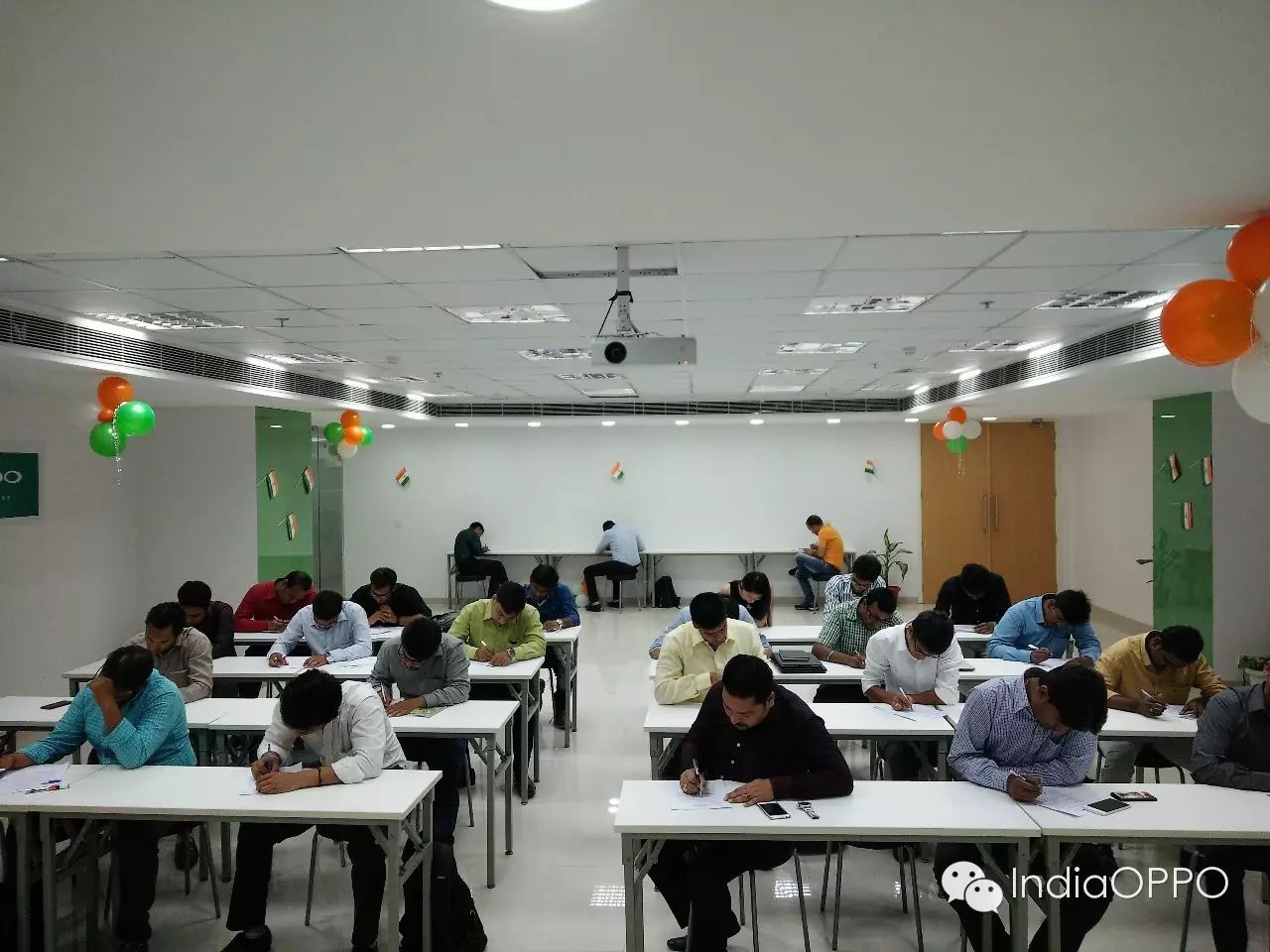 Exam time
In the second day, the most exciting part is sharing. Those regions which do training well and the most experienced trainers were invited to share his experience to all of us, as a platform to improve all. Abhishek from Mumbai, Mohattasim Ahmed from Bangalore, Arshath from Tamil Nadu, Saurabh from West Bengal shared their working experience and team performance with us. At the same time, Rohit from Rajastan and Mridul from U.P. East also shared their experience, as new team they did good job.
Mohattasim Ahmed from Bangalore shares
Two-day training is short, but it is a great opportunity for us to get together, learn and share! Trainers family members get to know more about each other and will deliver what they learnt from the programme to their own region and perform better.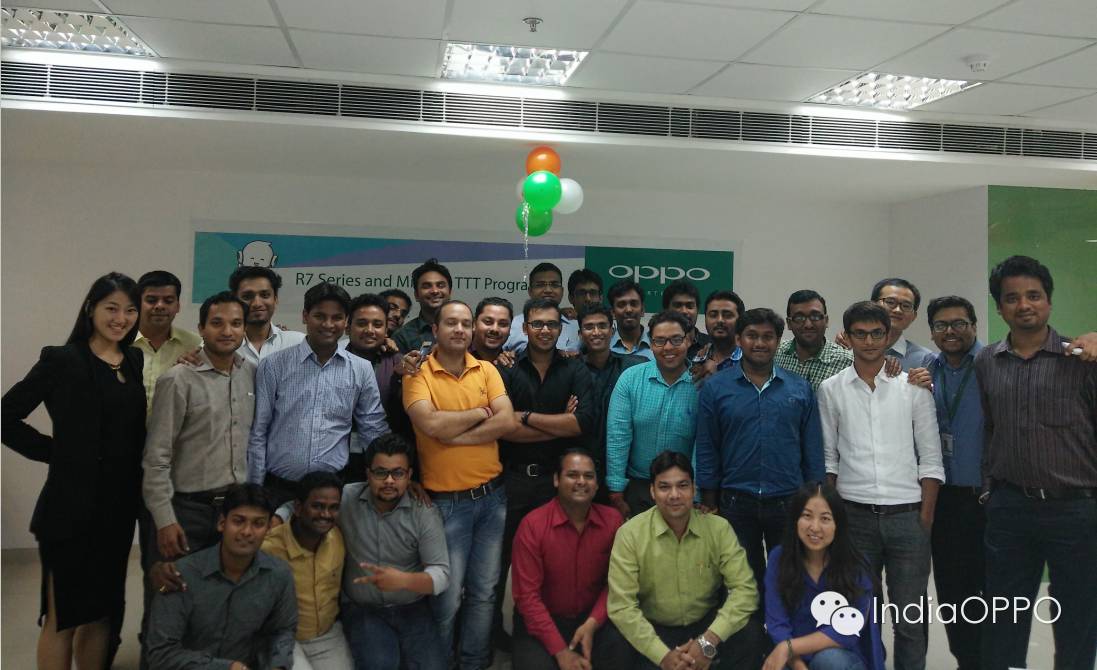 Group picture