OPPO Neo 5 Sales Case Contest
Whois the Top Sale Person of Neo 5? Who has the excellence sales pitches to sharewith us? Who what to show everyone, that they are the best sales person inIndia.
It'syou!
Comeand join us to find out the best of you!
Representyour team to be the best and the first OSR to win a Brand-New Neo 5!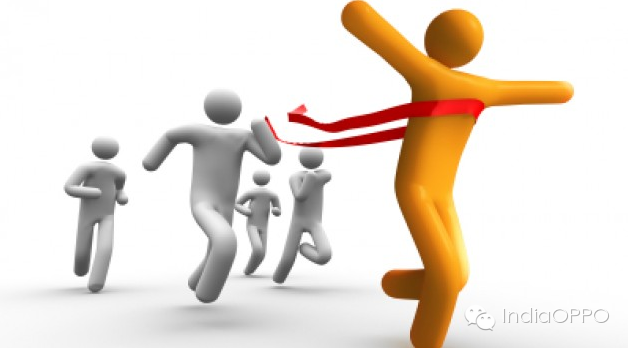 【Who can participate inthe Contest?】
Allthe promoters of OPPO India
【How to select the bestones?】
Writedown your best sales case and share with us, you can give it to your regionaltrainer, or directly send to H.O. trainers.

Wewill select the best one to win a brand new Neo 5 handset.

Thewinner will be published in our WeChat platform "indiaoppo"
Winner OSRinformation and pictures along with Sales Case of the winner OSR.
【Time】
Thecontest will take part in 2 rounds
Firstround: From June 23rd to July 10th
Secondround: From July 11th to July 30th
【Languages】
English

Hindi

LocalLanguage +English
【What I can get from thisContest?】
Reputation:
Yourinformation, picture and article will be shown in our India WeChat Platform "indiaoppo", all the OPPO teams willknow you and your excellent performance.
Youwill represent your region and OPPO of India.
Prize:
"2 Brand-New Neo 5 handsets are waiting foryou"
【How can I participatein this Contest?】
Writeyour Sales Case and send it to us.
Alonewith that send us one handsome picture of yours.
ForExample:
Name:Anthoson
Venue:M.K mobiles, Mumbai,INDIA
Customer:Young girl
Requiredphone (If he/she is not coming for OPPO directly): Samsung Grand Prime
Result:OPPO Neo 5
SalesProcess:
(AsI was switching place, I noticed a young girl looking at our phone, but ask me ifwe have Samsung Grand Prime. Hence I saying: Hi mam, welcome to OPPO. Here isSamsung Grand Prime, but I also bring our an OPPO Neo 5 demo. Then ...)
【Send Address】
Sendthe sales case to your regional trainer

WeChatPlatform "indiaoppo"
Followus and you can directly send your sales case to us
It's time to stand up to show the whole India we arethe best OPPO team!!
Jai ho, OPPO!!