Official Fired After Trying to Strip a Woman Naked in Restaurant
writer: Olivia Chan source: dailymail.co.uk

A Chinese government official has been expelled after scandalous videos of him molesting a female companion emerged on Chinese social media on September 20.
The video shows Chen Jianming, Deputy Secretary of a local Communist Party in Jiangsu province, eastern China, attempting to rip off a woman's shirt and shorts, reported People's Daily Online.
Chen Jianming was removed from his position and expelled from the Communist Party after the videos became public.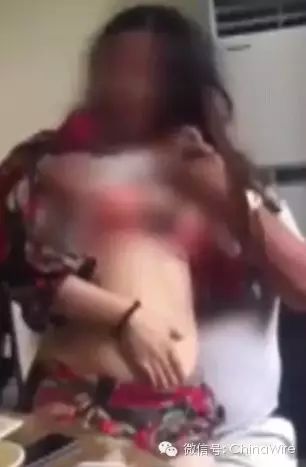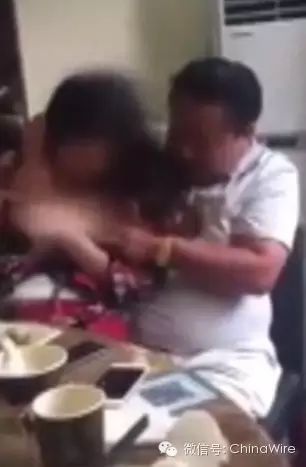 The government official (pictured right in white), Chen Jianming, was trying to take off the woman's clothes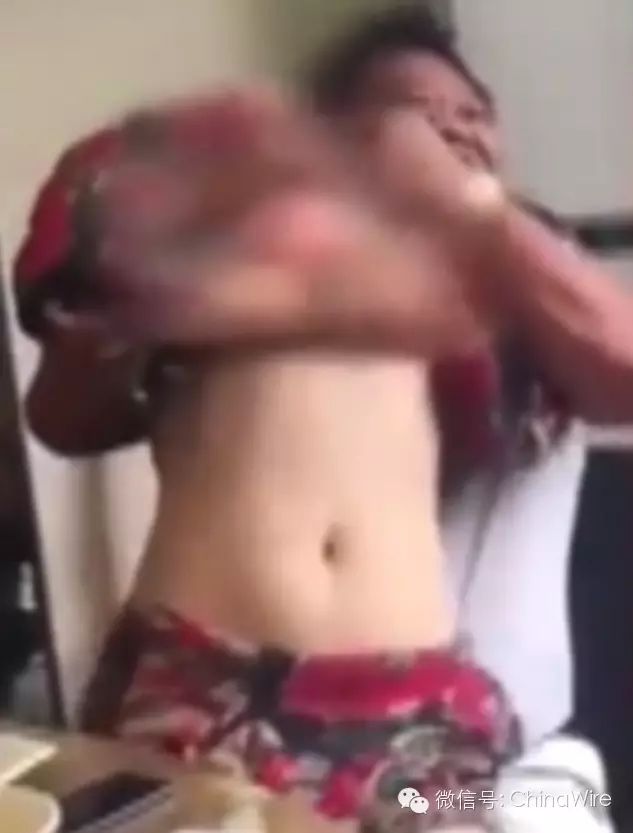 Disgrace: Chen Jianming was removed from his position on Sunday and expelled from the Communist Party
A total of three videos emerged on Chinese internet sites but they were soon taken down.
The clips showed Chen Jianming trying to take off his female companion's clothes while she sat on his lap.
She appeared to be extremely embarrassed as she tried to stop him.
The pair was talking and laughing while someone else took the videos. Another man also briefly appeared at the edge of the video.
At one point, the woman was almost naked, with her undergarments showing.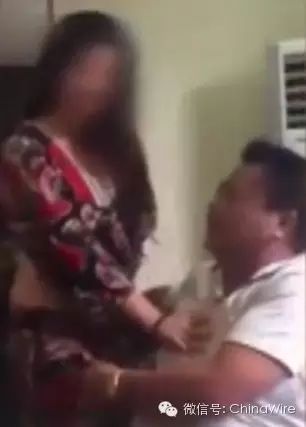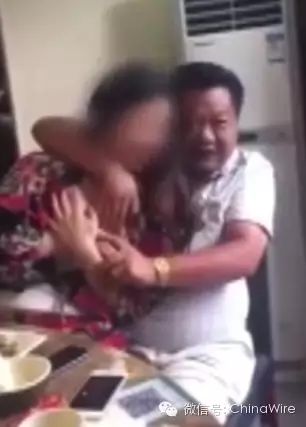 The pair seemed to be laughing and talking while a friend took the video at a private gathering in a restaurant
Someone was heard saying 'that's enough' before Chen Jianming released the woman, who returned to her seat.
It appeared that the videos were taken deliberately at a private gathering in a local restaurant.
However, it is unknown when the videos were taken.
Chen Jianming was a town official in Wuyao, Jiangsu, and held the title of the head of Changxi Village as well as the Deputy Secretary for the local Communist Party.
His female companion, who remains unidentified, was reported to be working in a gentlemen's club.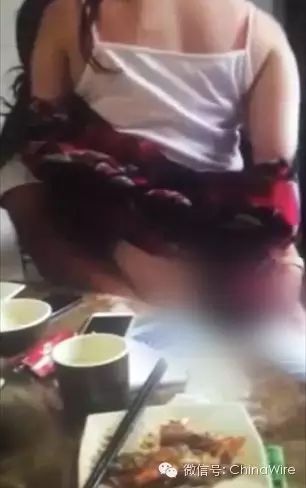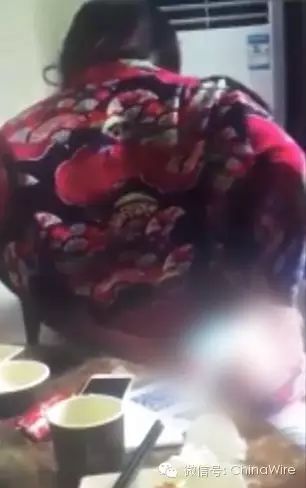 In the second video clip, Chen Jianming is seen trying to remove the woman's trousers and underpants
The local government released a statement on September 21 through Weibo, the Chinese equivalent of Twitter, saying that Chen Jianming 'violated the party regulations' and 'caused disruptions to society'.
The statement also confirmed that Chen Jianming was immediately suspended from all official positions and expelled from the Chinese Communist Party.
Chinese online community has been extremely critical of the civil servant.
One Weibo user said: 'I have seen so many scandals about different Chinese government officials!'
Another online user commented: 'That's how animals are trained!'
The case is still under further investigation.