China's 119 Member Girl Group: Inside Look at Pop Music in China
writer: Alexandra Ho

The scene at Shanghai's Pudong International Airport on Sept. 4 was a madhouse. The all-girl singing troupe SNH48, one of China's top musical acts, was scheduled to return to China after shooting music videos in Paris and Prague. Some particularly devoted fans arrived as early as 10 a.m.—five hours before the singers. When the band finally exited the terminal around 3:15 p.m. and began walking to the waiting buses, hundreds of screaming fans—armed with posters, banners, and signs that lit up, flashing favorite band members' names—rushed toward their idols, sending airport security into full alert.
Luckily for Sisley Xu, a 20-year-old nurse who attends the band's concerts about every two weeks, she got through the crush of fans to give one popular singer the flowers and candy she'd brought. "It was definitely too crowded, but I'm really happy I got to see my favorite member," Xu says. "Their performances are so mind-blowing. I want them to get a bigger stage and have more resources, so that more people will get to know about them."
That's music to the ears of Wang Zijie, the Internet video game entrepreneur-turned-impresario behind the cottage industry that SNH48 has become. Ditto for PepsiCo, which features the band in commercials for its soda and Lay's potato chips, and Sony, which uses the girls to pitch its music player and headphones in China.
The adulation is also good news for the venture capital firms bankrolling the band's development, including former Google China chief Kai-Fu Lee's Innovation Works. After two rounds, the closely held company behind the band, Shanghai Star48 Culture & Media, is valued at several hundred million dollars, according to founder Wang.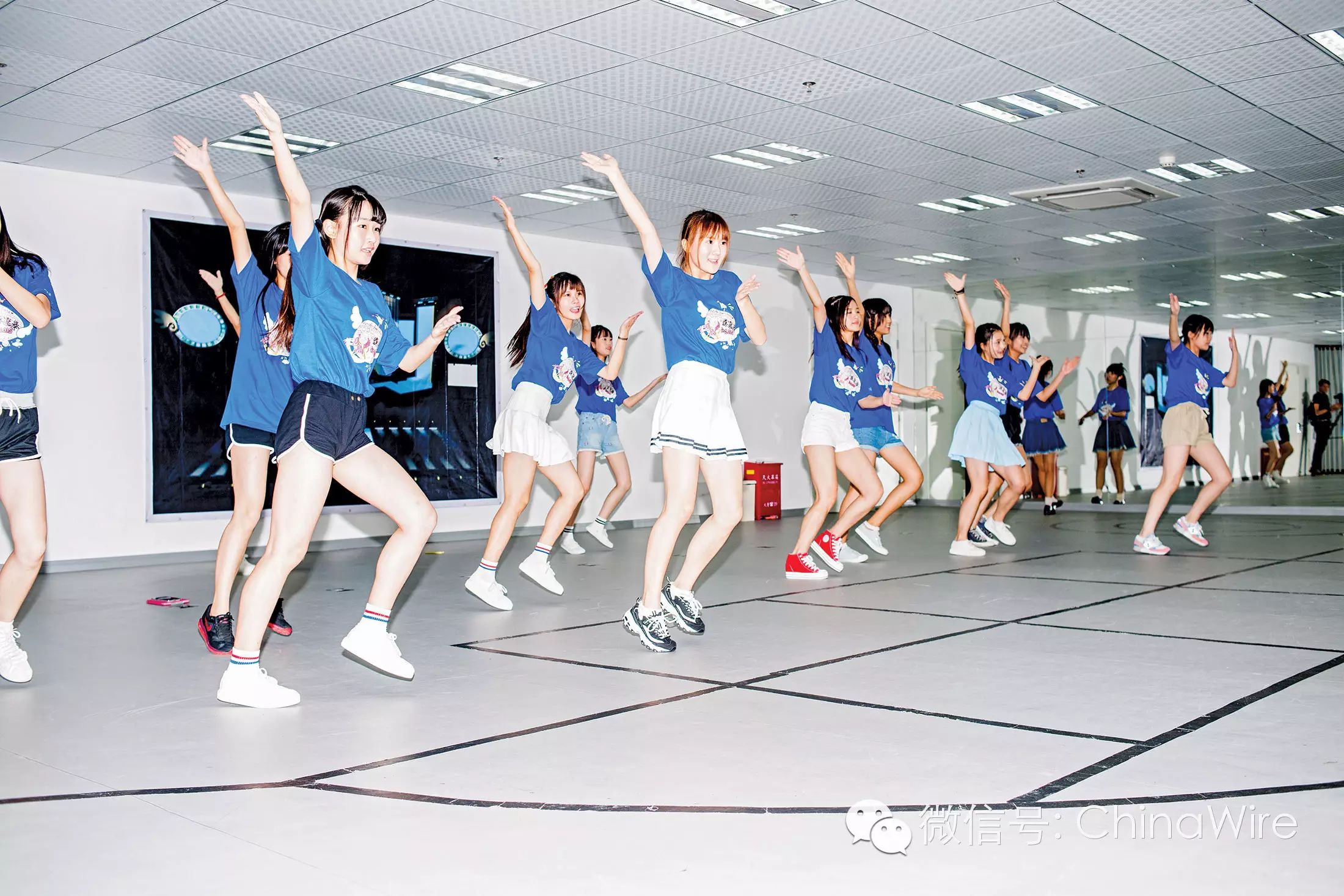 Modeled after the wildly popular Japanese group AKB48, Wang's three-year-old Chinese version similarly auditions young women from across the country, trains them intensively in singing, dancing, and show-hosting for four months, then puts them onstage to perform choreographed routines in live concerts. The regimen—long rehearsals, exercise, and dormitory curfews—seems more akin to the military than to the MTV life. "To make their dreams come true, they need sweat and perseverance," Wang says. "Most Chinese girls, because the economy is developed and the quality of life is high, lack discipline."
That hasn't stopped them from trying to sign on. During the most recent round of auditions in June, 48 applicants were selected out of 126,000, says Tao Ying, Star48's chief executive officer. (Applicants can be as old as 22; the youngest band member is 14.) Trainees start each day at about 9 a.m. and go until 6 p.m. They're also put through physical activities such as jogging to build the stamina needed to perform fast-paced songs. "After joining the band, I realized how hard I had to work during training," says Wu Yanwen, a 20-year-old band member from Henan province. "I learned that behind every glittery, glamorous profession, there's a lot of sweat and tears."
Wu is one of the band's 119 members, who are split into smaller teams, which are rotated in live performances at the band's 340-seat Shanghai theater, for about seven shows a week. Tickets to the concerts run from 80 yuan ($13) to 168 yuan and sell out online in minutes, Wang says. At a recent concert the audience sang and bobbed along with the performers, waving glow sticks and shouting out declarations of love for their favorites. The singers have multiple costume changes of short skirts and midriff-baring tops, and perform mostly high-energy dance numbers. Some songs are actually Chinese translations of tunes popularized by Japan's AKB48 girl group; Wang has a deal to license some of the Japanese group's widely known material but is gradually introducing more original songs.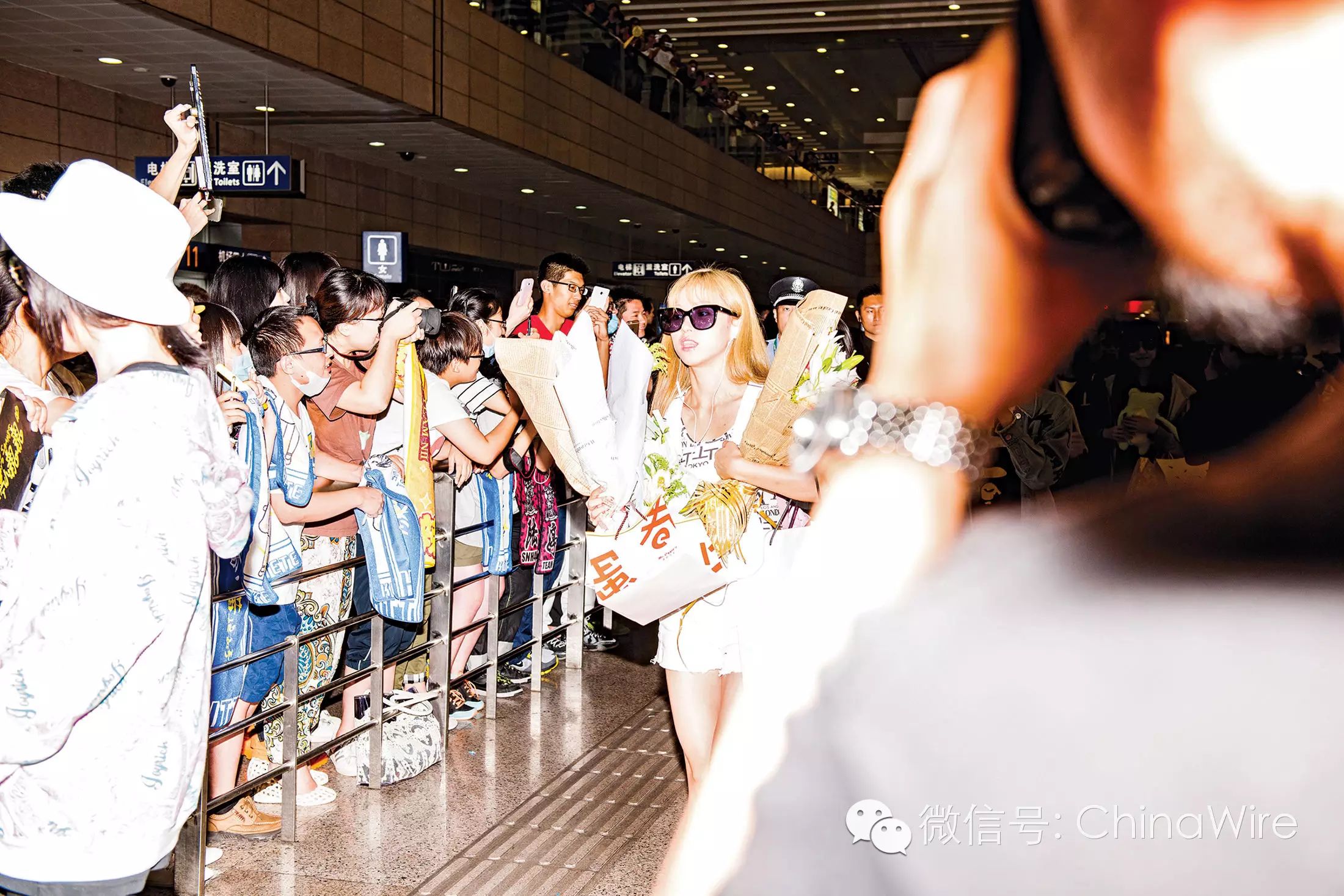 Wang, who earned his entertainment chops while working at Japanese video game maker Konami and his own online gaming startup 9you.com, plans to start similar girl bands in 10 Chinese cities by 2018. Star48 is already training new recruits to perform in Beijing and Guangzhou, he says. The company has struck deals for two movies and three television shows featuring SNH48 that will hit the market next year, Wang says. That's on top of the band's current Web shows on Tencent Holdings' QQ video service and Leshi Internet Information & Technology's LeTV.
Star48's revenue last year exceeded 30 million yuan and is expected to reach 300 million yuan next year, Wang says. About 70 percent currently comes from traditional sources, such as sales of records, concert tickets, and merchandise, he says. But next year the company will concentrate on expanding sales from SNH48's e-commerce activities, such as selling digital flowers for fans to give to band members while they watch concerts online. "Fans are keen on processes and being a participant," Wang says. "Our company's business model allows them not just to be in the audience, but also participate through online activities."
Besides keeping up with the band through China's popular WeChat messaging app and various microblog platforms, fans stay involved through voting for the group's favorite songs and their favorite band members. That input affects the performer's career and salary. The most popular ones earn as much as 50,000 yuan a month, and the newest recruits get about 4,000 yuan, Wang says. Fans also meet band members regularly in what Star48 calls "handshake gatherings," where 10-second individual sessions with their favorite idol are earned after buying a certain number of the band's songs.
For now, the majority of the fans are young men, with only about 15 percent of the band's followersthe age of 30, Wang says. He hopes to broaden its age and gender appeal by emphasizing the wholesome image and youthfulness of the performers, he says.
The rise of bands such as SNH48 comes as Chinese consumers increasingly spend more of their disposable income on entertainment and lifestyle, says James Roy, an associate principal at China Market Research Group. "While the luxury sector, for instance, has really plateaued in China," Roy says, "what people are really shifting their spending to is more experiences, more things for fun." SNH48's Wang hopes he's right.