Find your way to journaling, by Henar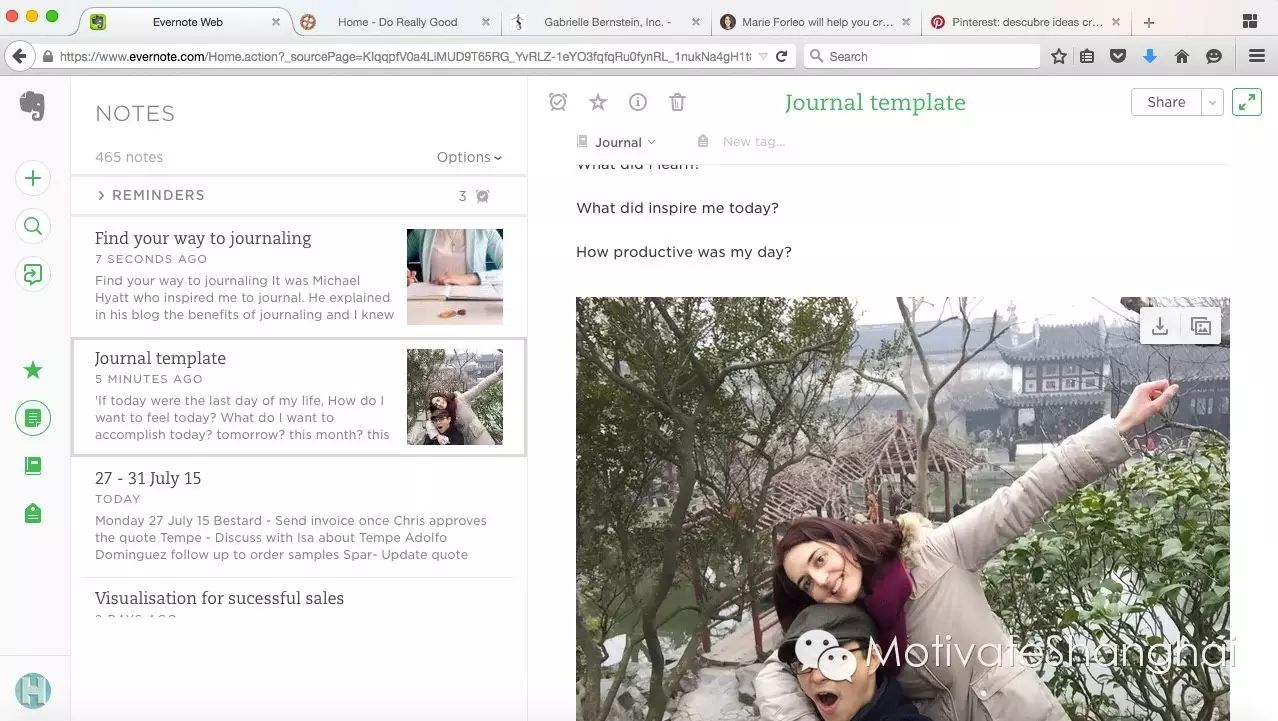 Journaling has helped me to improve the way I communicate, to realize what I want, to connect with God, to sleep better, and much more. (It doesn't matter if you are religious or not, it can work for you either way). Journaling has given me much more than I ever expected. There is a magic power in writing and I want to share my journal template with everyone!

When I met Adrian (Adi) he already had a journal template now if you like you can see our compilation:

For Journaling to work for you, simply pick some of the questions from below, and commit to answering them in a notebook or on your phone with a program like Evernote, once or twice a day. Most people do it when waking up and/or going to bed.

If today were the last day of my life, How would I want to feel / who I want to be today?
(Steve Jobs inspired me to ask this question)
What do I want to accomplish today? tomorrow? next month? next week? next year?
(Ideally I define at the end of the year what I want to accomplish next year, on Sunday evenings what I want to accomplish next week and today evening 3 important tasks I want to complete tomorrow)

What do I want to do?
(It may be something less relevant, such as trying a new recipe or listening to a podcast)

Who am I? What is my purpose? Why was I born?
(Everyone is in the world for a special mission. If you haven't find yours yet, keep asking!)


What did I learn?
(it may be a new productivity technique or a yoga pose)

What did inspire me today?
(it may be an article from Mind Body Green)



How productive was my day/week?
(From 1 to 10. You can also feel very proud to achieve "0" productivity on Sunday)

What are at least three specific reasons why I am grateful for?
(This is my favorite part about journaling. Expressing gratitude will bring more abundance to your life!)


What things did make me feel great/happy/successful today?
(E.g. Feeling the fresh air on the skin while riding my bike)

How am I feeling today?
("Feel your feelings" and you will find out what they are trying to tell you)


What am I thinking about?
(When I am thinking too much, I transfer my thoughts from my mind to my journal. Thus they magically stop bothering me)
What do I want? What do I wish for?
(It may be a new pair of shoes or to forgive a friend. Just write it down and you will have more possibilities to make it happen)

What is my visualization/s about?
(I like specially writing about how my mind can surprise me with images I would have ever imagined. Write about the picture you have in your mind to make it more powerful)
What things did I do well and successfully?
(Congratulate yourself on your talents)




What would I do differently next time?
(In order to improve for next time)
How would I compliment myself? What compliments have I received today?
(This will help to appreciate yourself even more and to keep ideas to compliment others too)


A powerful sentence/Affirmation/Mantra:
(E.g. I am a learning machine, I am turning my potentials into customers, I am one of the most productive persons I know)
What's the physical exercise I have done today?
(My body is my temple)

What are my today's fuels for success?
(I am what I eat and drink)
What have I given to others?
(Your contribution makes a difference in the world)



What am I praying for? What do I want to communicate to God?
(Write down your request or a thank you note for God to make sure that he does not forget)

Feel free to add more self-awareness powerful questions.
(Eg.What does success mean to me?
What am I going to Create this week? It may be a creative picture, song, a new company)



Even though there are many questions in this template, I do not want them to be overwhelming. My suggestion is to simply select the questions you want to answer, add your own questions, pictures and visual inspiration. Feel free to journal wherever you want, there is no obligation to do it every day.

I have my template on Evernote and duplicate it every time. This works much better for me than writing them on paper.

What are the questions you like answering while journaling? Please share them with us to enrich our experience!

Henar lives in Shanghai and is a passionate about international environments and ways to grow. She is in her search of ways to contribute to this world.
---
如想要更多的瞭解我們,並分享我們的精彩故事,請關註我們的微信!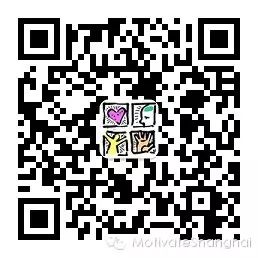 Click read more, to go to a excel spreadsheet which you can modify and use as your own journal or just start write now with a notebook. You will love yourself for doing it.