Our 5 Day BEChallenge- become a stronger and healthier Becycler!
Fall is around the corner, and we're squeezing in one more opportunity to challenge ourselves before winter gets closer!
In the next 3 months we will be doing avariety of Challenges, with the purpose of continuously improving your physical conditions and become a more fit Becycler.

Starting this week we're kicking off our 5DAY CHALLENGE - Clip in for 5 rides in 5 days (Sept/21 - Sept/25)
Get the chance to try different schedules,all instructors and our unique BE-classes.
Prices and gifts will be awarded.
Don't dare to miss this chance to be a Better you… Be Your Best, Becycle!
See you on a bike x5!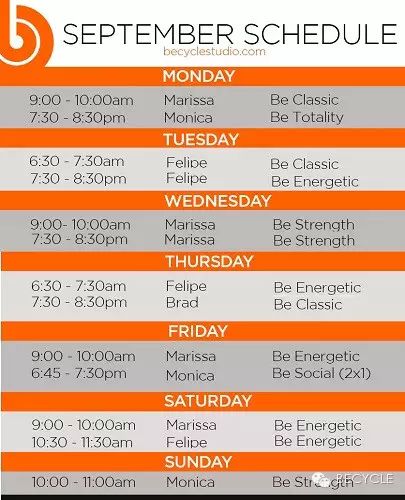 For reservation click on the "READ MORE" link below