Oct 3-6th 3Days Easy Hiking in the Beautiful Nature Mountains!
Why you should book this trip
Tiejiang Mountain, Located in Ningguo, An'hui, Tiejiang Mountain is one of the highest mountain in the South of An'hui, It's altitude is about 1200m with charming scenery. Along the way, there are many small waterfalls.
Anhui Wuyue Ancient Path, is the main channel of Wu Yue (Zhejiang) and Southern Tang Dynasty (Anhui) in the five dynasties and ten states period. It's about 2-3 hours to reach the Thousands Hectares Pass which is made of two pieces of big and smooth granite structure. A beautiful landscape, unique scenery of the West Zhejiang Tianchi located in the top of Thousands Hectare Pass. The altitude is about 1100m. The Tianchi is surrounded by low mountains ring columns, stream gurgling, Clear water, blue sky, green mountains, open field of vision.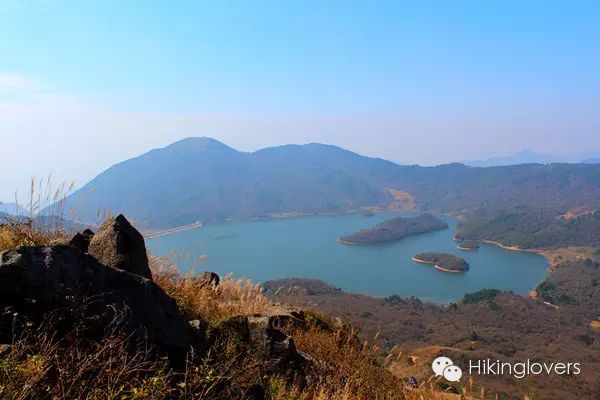 Transportation:
- Private bus from/to Shanghai
Meetup Time/Point
- Meetup Time: 4pm, Oct 3rd
- Meetup Point: Exit 3/5 of Line 1/4 Shanghai Indoor Stadium.
Brief Schedule: (check all details at the end of this post)
Day 1 Leaving Shanghai (about 5 hours driving)
Day 2 6-7 hours hiking in the fresh and beautiful nature with waterfalls along the road.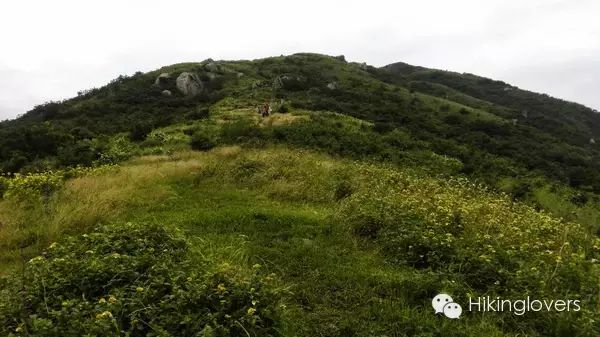 Day 3 3-4 hours hiking in the morning. Lunch Picnic and Cave exploration in the afternoon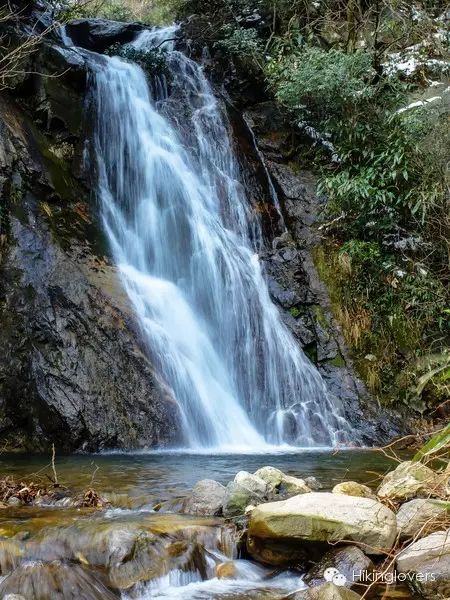 Day 4 5-6 hours hiking and head back to Shanghai in the late afternoon.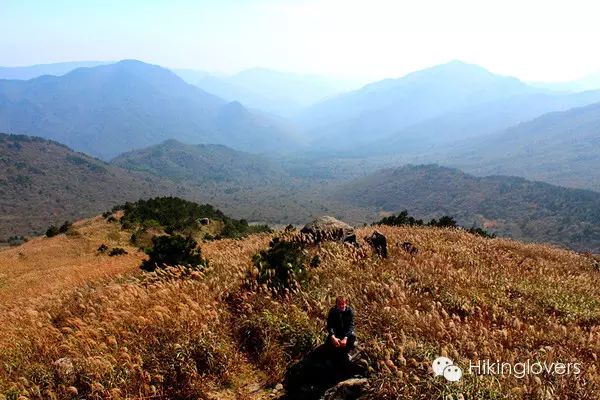 Price: 850RMB
Deposit: 400RMB should be paid at least 3 days in advance.
(If book and paid deposit 20 days before the trip departure time can get 50RMB off, 10 days before can get 20RMB off)
Payment Options:
- BOC/ICBC Bank Transfer/ ATM transfer
- Alipay / WeChat transfer (Easy online way for payment in China, WeChat also has English version and all the transfer are free)
- Cash on the door or delivery
Price included:

- All the transportation fees and driver's allowances
- All the organizing fees and leaders' allowances
- Local guide
- Utility equipment and first aid
- Outdoor insurance
- Three breakfast; Two dinner
Price not included:
- Accommodations (50RMB/ONE/NIGHT)
- Alcoholic drinks
- Personal shopping and other cost not mentioned above
Cancellation Policy
- If you canceled BEFORE 5 DAYS of the departure time, all the deposit will be refund.
- If you canceled WITHIN the LAST 5 DAYS of the departure time, no refund, but you can find someone to replace your seat
- HikingLovers has the right to adjust the schedule due to weather conditions/ Safety of the team.
Accommodations
- Local Guesthouse in sharing room (50RMB/ONE/NIGHT)
- Camping (Please bring your own camping gears or rent with us, but this place not suggest for camping)
What you should bring?
- Hiking Shoes
- Clothes/Towel/Shower gel/Shampoo
-Three lunch on route
-Sun-glasses/Sun-cream
-Headlight (optional, more convenient for the night, but we dont have to hike at night)
-Hiking Pole if you need
-Camping Gears if you choose to camp
How to book your hiking trip with HikingLovers?
1.Provide us your personal information for insurance
- Full Name
- Gender
-Nationality
- Date of Birth(DD-MM-YY)
- Passport Number or ID Number
- Phone Number
-Emergency contact name and phone number
2.Pay the deposit to confirm your seat
3.Please contact us via the following:
- WeChat: hikinglovers or hikinglovers-sh1
- Email: [email protected]
- Skype: silver_liyin
- MP: 147 8203 6532 (Silver) or 159 2104 1851 (Jophy)
Also please follow our official WeChat QR to get all our upcoming events (Press the QR for few seconds)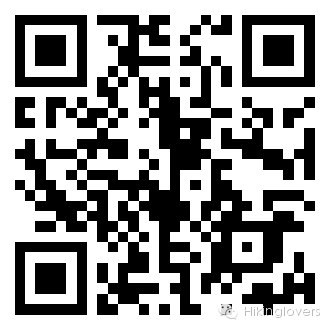 Itinerary in Details:

Day 1
16:00 Private Van/Bus Shanghai Indoor Stadium, Exit 3/5
21:00 Arrival the guesthouse and sleep
Day 2
07:00: Get up
07:30: Breakfast
08:00 Let's go hiking
09:00 Keep calm and hike on
12:00 Find a nice place for Lunch
13:00 Keep hiking, Nature is beautiful and fresh..
17:30 Finish the hiking.
18:30 Dinner time
19:30 Enjoy the night and bonfire under the moon and stars.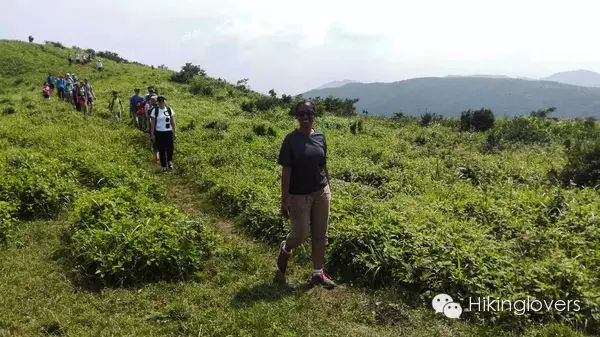 Day 3

07:30: Get up
08:00: Breakfast
08:30 Short river hiking or walking nearby the village
12:00 Lunch Picnic Time
14:00 Let's go for cave explore
17:00 Return to guesthouse
18:30 Dinner time
19:30 Bonfire time under the moon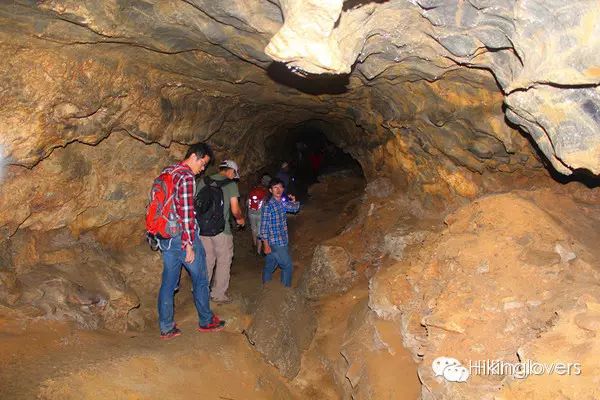 Day 4

07:00: Get up
07:30: Breakfast
08:00 One hour driving to Wuyue Ancient Path for hiking
09:99 Let's go hiking!!!!
12:00 Lunch Picnic Time on the top of the mountain with amazing view
13:00 Hike down
16:00 Head back to Shanghai
21:00 Arrival at Shanghai and see you guys next time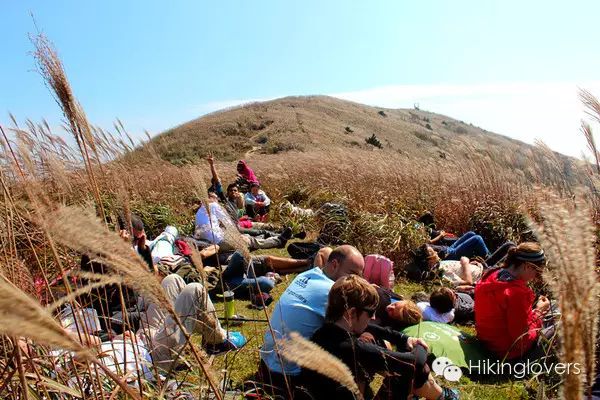 Disclaimer

Considering that Outdoor hiking trips have some risks and the unexpected environmental changes or other uncertainties, the organizer will buy professional outdoor insurance for all the members before the trip and also will organize rescue of any emergency on site. All the participants need to follow the organization of the trip organizer/hiking leaders/coordinators/Local guide. Otherwise you should bear your own consequences caused by your mistakes. We hereby declare that the trip organizers will not have any joint liability of the unpredictable accidents caused by Environment or any accidents caused by the participants' mistake during the hiking trips.
About Us--HikingLovers
Silver is Chinese girl who love hiking. From a hiking lover enjoyed a lot in the hiking in the past years, and started to turning to be a professional hiking organizer and leaders. A lot of hiking experiences and adventure enough to find some new hiking place in China, We will bring you to some amazing Nature places without many tourist. To make sure each trip safer, I joined some training, I owned the certificate of Chinese mountaineering Association and First Aid Certificate issued by Shanghai Red-Crossing Association.
We also cooperate with some other hiking leaders from Spain, France, USA, Egypt and China. We are all hiking lovers and enjoyed a lot of hiking and like to meet more hiking lovers from the world.