Bittersweet Rom-com Dominates Chinese Box Office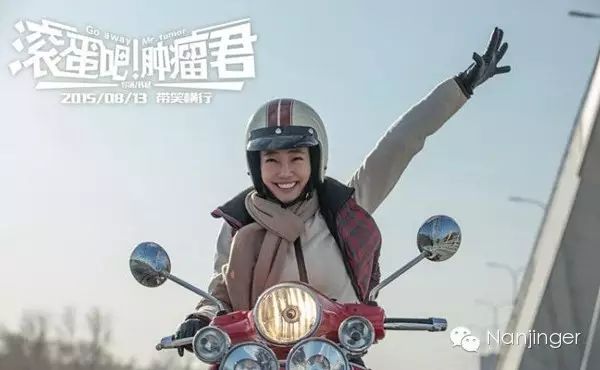 With a new romantic comedy that's also a story about coming to terms with cancer and death. That is the artful balancing act achieved by the new Chinese film "Go Away Mr. Tumor", starring Bai Baihe and Daniel Wu. It has certainly struck a chord with Chinese audiences, reaching the number-one spot on the weekly chart.
"Go Away Mr. Tumor" tells the real-life story of late Chinese cartoonist Xiong Dun, who chronicled her struggle with cancer in comic strips until her death.
Most of Xiong's comics were based on her own life experiences, such as teenage love, losing weight, and being single. But when she began to document her darkest hours against cancer from 2011, she became widely popular on social networks, encouraging and inspiring millions of readers.
'Go Away Mr. Tumor' is based on Xiong's comic series, and Xiong herself consulted for the adaptation before she died in 2012 at 30 years old.
Chinese actress Bai Baihe plays Xiong. Playing opposite her is Hong Kong-American actor Daniel Wu, whose mother also endured cancer.
The opening weekend of "Go Away Mr Tumor" took in around 30-million US Dollars to lead the Chinese box office, surpassing 'Monster Hunt', another popular film of the season that stars Bai Baihe.
WANT MORE?
Fun stories, job offers, new friends and more are waiting for you at
http://www.hellonanjing.net/
http://www.nanjingexpat.com
See you there!